Living in Brazil
Last updated on Feb 03, 2023
Summary: The approximate population of Brazil is 212 million people. The largest cities in Brazil are Sao Paulo, Rio de Janeiro, Belo Horizonte, Brasilia, and Salvador. Expats love living in Brazil for its vibrant culture, beautiful beaches, and friendly people. Life in Brazil is often described as relaxed and laid-back, with a strong emphasis on family and community. Popular foods in Brazil include feijoada (a stew of black beans and pork), churrasco (barbecue), and acarajé (a deep-fried bean cake). The cons of living in Brazil include high crime rates, poor infrastructure, and a high cost of living. The average cost of living for an expat is around $2,000 to $3,000 per month, depending on the city and lifestyle.
What do I need to know about living in Brazil?
When we asked people what advice they would give someone preparing to move to Brazil, they said:
"When considering retiring in Brazil, it's important to understand the cost of living, housing market, and available healthcare. You should also become familiar with the culture and social etiquette, which is important to know when interacting with locals. While the language can be intimidating at first, it's valuable to pick up some Portuguese before you go, as English is not as commonly spoken as it is in many parts of the world. For legal and tax purposes, you should familiarize yourself with the laws of Brazil and what applies to foreigners as well as obtain a CPF (Cadastro de Pessoa Física) number. You'll also need to look into visa requirements for staying in the country—as a retiree, you're likely eligible for a Visitor's Visa or a temporary residency permit. Additionally, it's important to look into how to transfer funds and your retirement benefits to the country, as you may need to open a bank account for this purpose," wrote a member in Brazil.
"Great place to live; perfect climate; friendly people. Come with a job in view and leave your valuables in your home country. You are going to have the time of your life," commented one expat who made the move to Rio de Janeiro.
How do I meet people in Brazil?
When we asked people living in Brazil about club and activities where newcomers can meet others, they responded:
"You can meet people in Brazil by joining local clubs or activities such as yoga, Zumba, soccer, and other physical activities. Going to festivals and other community events will also help you meet people. Another way to meet people in Brazil is to meet people through mutual friends, social media, and other networks. You can also use apps such as Meetup which provides the opportunity to meet people with similar interests," added another expat in Brazil.
"International Newcomers, wonderful start if you don't know the language at all. Most nationalities have their own clubs and organizations; huge expat community. Excellent schools. Very busy social diary if that's what you want, otherwise enjoy the best part of Brazil: the Brazilians," remarked another expat who made the move to Rio de Janeiro.
What is life like in Brazil?
When we asked people living in Brazil what life is like and how people spend their time, they said:
"Living as an expat in an area is an exciting and unique experience. Being an expat allows you to partake in a one-of-a-kind cultural experience while making new friends along the way. It is a chance to make life-long connections with people from various backgrounds. Aside from the intercultural connections, the area can offer wonderful opportunities for sightseeing and exploration. Additionally, the area may provide the opportunity to practice a new language, learn the local customs, and participate in local events. With the right mindset and preparation, living as an expat in an area can be an incredible journey full of rewarding and memorable experiences," explained one expat living in Brazil.
"Peoples lives, no joke, revolve around the beach and sports. You will meet many people by just going to the beach or walking on the beach front and around the Lagoa (lagoon). Brazilians are very easy going; they talk to you all the time and everywhere. Some knowledge of the language is essential. Nobody, outside the tourist industry, speaks any English or any other language for that matter, but Portuguese," said another expat in Rio de Janeiro.
Is there a lot of crime in Brazil?
We asked people if there is a lot of crime. They answered:
"Crime is a serious problem in Brazil, although the level of violence and other crime varies widely by region. In many areas, violent crimes such as murder, robbery, and assault are common. There is also a high rate of drug trafficking and organized crime activity. In some places, police corruption is pervasive and contributes to the problem. Brazil is also one of the countries most affected by corruption," commented one expat who made the move to Brazil.
"There has been crime in our area. Some of this is gang related but it is still a good idea to not wear flashy jewelry, or watches. The same as you would in any big city. We have been the victims of crime twice, both robberies in our home. (one was an attempted robbery)," remarked another expat living in Taiba, Brazil.
Is there a lot of diversity? Are people in Brazil accepting of differences?
"Brazil has a large variety of backgrounds and cultures, making it a highly diverse nation. Brazilians are known to be very warm, accepting people with a welcoming attitude towards differences and cultures. Brazil is a nation of acceptance and diversity, which is celebrated throughout the country in different festivities and traditions," explained one expat living in Brazil.
"Rich and poor live side by side. Diversity is part of every day life. Brazilians are very tolerant especially in religion, race and culture.The main problem of Rio is the violence. One has to take, just like the Brazilians do, steps to protect one self," said another expat in Rio de Janeiro.
What are the schools in Brazil like?
"Schools in Brazil typically offer primary, secondary and tertiary education. Most primary and secondary schools in Brazil are public and free, while many higher education options in Brazil are private. Brazilian schools usually focus on core subjects such as Maths, Science, Literature, History and Foreign Languages. Schools also usually incorporate a variety of extra-curricular activities such as art, music, physical education and community service. Brazil also has a large number of technical and vocational schools," explained one expat living in Brazil.
"I couldn't have found a better school for my children. They are happy and their academic and social development is notorious," said another parent with children at The British College of Brazil in Sao Paulo.
Answer Question & View More Answers
Is the cost of living in Brazil high?
We asked people how much they someone comfortably live on in Brazil, they wrote:
"The cost of living in Brazil varies depending on where you choose to live. Generally, cities have higher costs of living than more rural areas. There are some costly items, such as imported goods, that can be higher than in other countries, but the overall cost of living in Brazil is generally considered to be moderate," wrote a member in Brazil.
"The cost of living in Brazil varies significantly depending on the region and lifestyle, but overall it is generally considered to be quite reasonable. The cost of necessities such as food and utilities is generally lower than in other countries, while the cost of luxury items such as cars and electronic appliances is often lower than in the U.S. and Europe," commented one expat who made the move to Brazil.
Answer Question & View More Answers
About the Author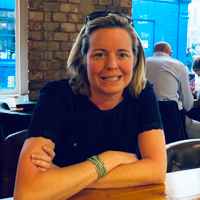 Betsy Burlingame is the Founder and President of Expat Exchange and is one of the Founders of Digital Nomad Exchange. She launched Expat Exchange in 1997 as her Master's thesis project at NYU. Prior to Expat Exchange, Betsy worked at AT&T in International and Mass Market Marketing. She graduated from Ohio Wesleyan University with a BA in International Business and German.
Some of Betsy's articles include 12 Best Places to Live in Portugal, 7 Best Places to Live in Panama and 12 Things to Know Before Moving to the Dominican Republic. Betsy loves to travel and spend time with her family. Connect with Betsy on LinkedIn.