15 Expats Talk about Health Insurance and Healthcare in Australia
Last updated on Feb 12, 2023
Summary: The quality of medical care in Australia is generally considered to be on par with the United States. Australia has a well-developed public health system, with access to a wide range of medical services and treatments. Emergency services are also highly developed, with ambulance services available in all major cities and towns. To call for an ambulance in Australia, you can dial 000 from any phone.
How are healthcare services Australia?
When we asked expats and global nomads about the quality of medical care in Australia, they replied:
"Healthcare services in Australia are provided by a highly developed system of public and private hospitals, medical centres and clinics, as well as community health services. All Australians have access to free public healthcare services such as hospitals, doctors and specialists, mental health services, optometry and dental services, ambulance services and primary care provided by general practitioners and nurses. Private health insurance is available for those who wish to access the higher quality facilities and services offered by private hospitals, doctors and health services. Most Australians also have access to a range of community-based health support through early intervention and prevention programs, social support networks and health promotion services," remarked one expat in Australia.
What are medical services in Australia like?
When we asked expats and global nomads about the quality of medical care in Australia, they replied:
"Australia has a well-developed health care system which provides a wide range of medical services. Healthcare is provided by both private and public sectors and is largely funded by the government. Australians have access to universal healthcare and can receive free public medical services for certain medical treatments. The medical profession in Australia is highly respected and many medical practitioners are highly qualified and experienced. There are a wide variety of medical services available, from general practitioners to specialist surgeons, from general hospitals to specialist clinics. Australians also have access to cutting-edge technology and treatments, leading to improved health outcomes," wrote one expat.
"After living in the Northeastern US and then Texas, coming to Sydney has been a dream for me and my family. My son broke his femur and required emergency surgery, a week stay in the hospital, 8 months of physical therapy and then another surgery, our cost was $40 to rent a chair for the shower. I will never willingly live in the US again," commented one expat who moved to Sydney.
Are healthcare and health insurance expensive in Australia?
"Healthcare and health insurance can be expensive in Australia. Private health insurance may provide additional benefits to the public healthcare system, but premiums can be costly. Basic health insurance is typically cheaper compared to more comprehensive levels of cover, but may not provide the full level of support that more comprehensive levels of insurance can offer. Australians may also be charged treatment fees and out-of-pocket expenses, even when using public healthcare services. Overall, healthcare and health insurance costs in Australia are generally higher than in other developed countries," commented one expat living in Australia.
What are emergency services like in Australia?
When we asked about emergency services, members in Australia wrote:
"In Australia, emergency services are extensive, with teams of paramedics, firefighters, and police officers on call to respond to any number of crises. Emergency services staff are trained to respond efficiently and quickly in order to provide medical attention, extinguish fires, and restore safety. To summon an ambulance, individuals in Australia should call 000. This is the Universal Emergency Telephone Number and is free to call from any phone in Australia. The operator who answers the call will ask for details about the emergency and can dispatch an ambulance to the appropriate location," commented one expat living in Australia.
Will I need to travel to see a specialist?
"Yes, there are a good number of medical specialists in Australia, offering a broad range of treatment options. People often go to the major state and public hospitals for highly specialized medical care, including comprehensive cancer services and advanced trauma care. Additionally, there are many private hospitals, specialized medical clinics, and research centers providing specialist medical services to both the general public and private health insurers," wrote one expat.
Are common prescription medications available in Australia?
"Yes, many common prescription medications are available in Australia. Many medical needs are covered under the Pharmaceutical Benefits Scheme (PBS), which is a government-funded program which provides subsidised prescription medications. This means that patients can access a wide range of prescription medicines at reduced cost. This includes many antibiotics, cardiovascular and hormone medications, diabetes medications, immune modulators and much more. Medications from other countries are also available in Australia, providing Australians access to the most up-to-date medicines on the market," said one expat.
Do you have anything more to add about local medical facilities in Australia?
"Australia has highly developed public and private healthcare systems providing quality healthcare services to its citizens and visitors. Local medical facilities and medical care are generally of a high standard and are serviced by a range of dedicated healthcare professionals including general practitioners, nurses, specialists, and hospital staff. The country offers a range of preventative and general health care services, as well as specialized treatments depending on the individual's condition. Australians have access to comprehensive health cover, including free or heavily discounted treatment for indigenous and vulnerable communities, making access to medical care more equitable," said one expat living in Australia.
As a foreigner living in Australia, will I have access to public healthcare? What is it like?
"Yes, foreigners living in Australia are eligible for access to public healthcare. Australia has a universal health system designed to provide care for everyone living in the country, regardless of citizenship. Generally speaking, public healthcare in Australia is of a high quality, provided through a network of both public hospitals and specialist clinics. Australian citizens and permanent residents are eligible for Medicare, a government health insurance scheme that covers the majority of medical costs through access to bulk-billing specialists, as well as providing free public hospital care. Eligibility requirements differ for different visa types, so it's important to check with the relevant government department in your state," commented one expat who moved to Australia.
What have your experiences during the pandemic with the local healthcare system been like?
We asked expats in Australia if they have access to public healthcare in Australia. And, if they do have access, what is it like. They wrote...
"The pandemic has presented a difficult challenge to the Australian healthcare system, and over the past year, the system has had to adapt and innovate to meet the challenges of the pandemic. Telehealth has become a key part of health services in Australia, with an increase in the use of phone and video appointments for medical advice, appointments and follow-ups. More online health resources have also become available, allowing people to access healthcare information wherever they are. Despite these positive changes, the pandemic has impacted the availability and accessibility of healthcare services throughout Australia, with the demand for face-to-face services increasing, waits for appointments increasing and pressure on the system greater than ever before," remarked one expat living in Australia.
"Our states panic over an outbreak of 3 cases. We have free drive up testing clinics every. 8-10km here in Sydney. Results are back within 8-24 hours," said one expat living in Sydney.
What advice do you have for expats having a baby in Australia?
We asked expat moms who gave birth in Australia about their experiences and advice they have for other moms to be. They said:
"It is important to plan ahead when having a baby in Australia. Make sure to research any laws, regulations and customs related to childbirth and parenting in the country. Gather all of the medical service providers needed for prenatal care and labor, delivery and postpartum care. Become familiar with the type of insurance you will need for pregnancy and newborn care. Ask for guidance from other expats and Australian citizens about childbirth and maternity services, visit options, and support groups that can help. Finally, make time for yourself to relax and enjoy your pregnancy, as well as get familiar with your new home in Australia," remarked one in Australia.
"Have the baby in the RWH in Melbourne! The breatfeeding advise and help is also fantastic. They even have a clinic for you to come in afterwards if you think you need more help with it! I also want to mention that unlike the lady who posted having a baby in Sydney and was refused her visa on the grounds of her pregnancy and not able to have a chest x-ray, I was also not able to have the x-ray in the UK being 3 months pregnant when we applied for the visa (March 08). However, this was never mentioned as a problem and I received my temporary visa with no issues at all. I simply had the chest x-ray 2 months AFTER the baby was born in Australia. Plus - being a British citizen, I am entitled to have all the cost paid for me by the Australian medicare system yet that didn't deter them from giving me the visa. By the way - if you are a 'temporary resident' and have a baby the baby will not be an Australian citizen so not entitled to Australian passport. They will be issued a temporary visa. The baby can get it if you stay here until he/she is 10 years old though," explained one expat.
Answer Question & View More Answers
Are healthcare services good in Australia?
We asked people if they have access to good medical care in Australia. They wrote:
"Australia has a comprehensive universal healthcare system, known as Medicare. The system covers individuals and families, providing free or affordable access to medical, dental, and other health related services. The Australian Government has invested heavily in healthcare over the years, making it one of the leading healthcare systems in the world. Australians can access subsidised health care through Medicare, or opt for private health insurance to cover additional services like those provided by specialists. The government also subsidises medications, making prescription medications more affordable. Australians also enjoy a range of preventative health services, including counselling services, pregnancy and infant care, immunisations, and mental health services," said one expat in Australia.
About the Author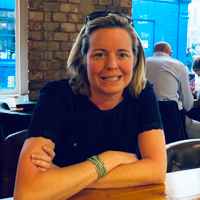 Betsy Burlingame is the Founder and President of Expat Exchange and is one of the Founders of Digital Nomad Exchange. She launched Expat Exchange in 1997 as her Master's thesis project at NYU. Prior to Expat Exchange, Betsy worked at AT&T in International and Mass Market Marketing. She graduated from Ohio Wesleyan University with a BA in International Business and German.
Some of Betsy's articles include 12 Best Places to Live in Portugal, 7 Best Places to Live in Panama and 12 Things to Know Before Moving to the Dominican Republic. Betsy loves to travel and spend time with her family. Connect with Betsy on LinkedIn.