Living in Bolivia
Last updated on Mar 12, 2023
Summary: The approximate population of Bolivia is 11.5 million people. The largest cities in Bolivia are Santa Cruz de la Sierra, La Paz, El Alto, Cochabamba, and Oruro. Expats love living in Bolivia for its diverse culture, friendly people, and stunning landscapes. Life in Bolivia is described as vibrant, colorful, and full of life. Popular foods in Bolivia include salteñas (a type of empanada), chairo (a soup made with potatoes, corn, and beef), and sopa de mani (a peanut-based soup). The cons of living in Bolivia include a lack of infrastructure, a high crime rate, and a lack of job opportunities. The average cost of living for an expat is around $1,000-$1,500 per month. This includes rent, utilities, food, and other expenses.
What are the pros and cons of living in Bolivia?
Expats, digital nomads and retirees living in Bolivia responded:
"Expats and digital nomads in Bolivia appreciate the low cost of living, the friendly locals, and the stunning natural beauty of the country. They also enjoy the vibrant culture, the delicious food, and the variety of outdoor activities available. On the other hand, some expats and digital nomads find the infrastructure and public services lacking, the language barrier challenging, and the bureaucracy and red tape frustrating," wrote one expat in Bolivia.
"I am a retired British man living alone in Bolivia. people have been very kind to me here and at no time have I come across any violence, just people being very polite," explained one expat living in Santa Cruz.
What type of social life can someone expect in Bolivia?
About the Author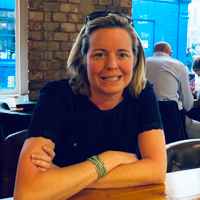 Betsy Burlingame is the Founder and President of Expat Exchange and is one of the Founders of Digital Nomad Exchange. She launched Expat Exchange in 1997 as her Master's thesis project at NYU. Prior to Expat Exchange, Betsy worked at AT&T in International and Mass Market Marketing. She graduated from Ohio Wesleyan University with a BA in International Business and German.
Some of Betsy's articles include 12 Best Places to Live in Portugal, 7 Best Places to Live in Panama and 12 Things to Know Before Moving to the Dominican Republic. Betsy loves to travel and spend time with her family. Connect with Betsy on LinkedIn.