Expatriate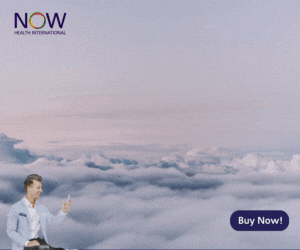 Summary: An expat or expatriate is a person who lives outside of his or her native country or the country in which they grew up.
There are millions of expatriates all over the world. But what exactly is an expat and how has the expatriate experience changed over the years? Here are some questions and answers on what it means to be an expat, a digital nomad, and other related ideas that impact their ability to make a successful cultural transition.
What is an Expat?
An Expatriate, often referred to as an expat, is a person who lives outside of his or her native country or the country in which they grew up. Expats move to other countries for many reasons, though the term historically refers to people who move abroad for vocational and career reasons or retirement. Expats are different from digital nomads in that expats typically live in one location for at least a few years, while nomads are more "nomadic" and move from one location to another after a shorter period of time.
Other people who retire abroad for various reasons and to varying extents are also thought of as expats. Some people retire abroad for a period of time before moving home again later in life, while others lead a digital nomad type of existence - they are just older.
While the term expat historically refers to people who generally are demographically more affluent than those who were referred to as immigrants or migrants, there has been considerable change in all of these populations and how they and their experiences are described. Some of the semantics involved around the terms expat, immigrant, migrant and seasonal worker reflects these important changes and the social, economic and political realities involved.
What is a Digital Nomad?
A digital nomad is a person who moves from one country to another after a short period of time. Often remote workers, digital nomads are a mix of freelancers, small business owners, travel writers and other types of people who use coworking spaces and other places with wireless internet capabilities to communicate and earn a living.
What is an Expat Spouse?
An expat spouse, or trailing spouse, is an individual who is married to another person who was hired or transferred to work in another country. Expat spouses often experience a range of challenges that their spouse who is working does not. It is typically difficult for both both spouses to get a work permit. This can lead to a difficult cultural transition for expats who have developed a sense of identity and found meaning in the working world.
What is an Expatriate Employee?
Expatriates frequently work for medium- to large-sized companies, government agencies and other organizations. Historically, they were sent abroad to help establish, grow or improve a business or agency in a particular city, country or region. They are also sometimes called international transferees, global assignees and other related terms.
What is Expat Health Insurance?
Expatriate health insurance offers health services coverage for people who move to another country or live a globally-mobile lifestyle. There are many types of international health insurance plans that offer varying levels of coverage and are tied to specific countries and cities. Some plans offer worldwide coverage, while others exclude certain countries, most notably the United States of America.
What is an Expat Bank?
An expat bank. or an offshore bank is one that offers various financial services to individuals that wish to deposit money outside of the country in which they reside. While there are some high profile offshore banks, they are present in many countries and regions throughout the world.
What is an Expatriate Assignment?
An expatriate assignment is an agreed upon time period for which an expat will be sent to a destination country. This time period varies from organization to organization, but 2-3 years is typical.
What is an Expatriate Package?
An expatriate package is a collection of benefits, salary and other forms of compensation provided to employees when they are relocated to another country by the company or organization that employs them. The package may include a cost of living adjustment (COLA), housing allowance, school tuition for children, and international health care, among many other possibilities.
What is Expatriate Localization?
Localization refers to a transfer in status in how an organization treats an expatriate employee from a salary, compensation and benefits standpoint. Instead of getting an expatriate package, the compensation will be determined by how local employees are paid and otherwise compensated.
What is Expatriate Research?
Expatriate research has been conducted for decades and has tracked major trends in human resources management of expatriate programs, other aspects of corporate expatriation, cross-cultural adjustment, expatriate family issues, repatriation, and much more. Historically, it has been conducted by the academic community and professional services firms. More recently, expatriate research also has been conducted by several online communities that support expatriates.
About the Author

Joshua Wood, LPC joined Expat Exchange in 2000 and serves as one of its Co-Presidents. He is also one of the Founders of Digital Nomad Exchange. Prior to Expat Exchange, Joshua worked for NBC Cable (MSNBC and CNBC Primetime). Joshua has a BA from Syracuse and a Master's in Clinical and Counseling Psychology from Fairleigh Dickinson University. Mr. Wood is also a licensed counselor and psychotherapist.
Some of Joshua's articles include Pros and Cons of Living in Portugal, 10 Best Places to Live in Ireland and Pros and Cons of Living in Uruguay. Connect with Joshua on LinkedIn.
First Published: Dec 03, 2014