Retire in Australia
Last updated on Jan 02, 2023
Summary: Retirees are attracted to Australia for its relaxed lifestyle, beautiful beaches, and diverse culture. Australia is known for its sunny climate, with temperatures ranging from the mid-50s to the mid-80s Fahrenheit in the summer months, and the mid-40s to the mid-60s Fahrenheit in the winter months.
What is it like to retire in Australia?
"Life for a retiree in Australia and its surroundings can be extremely rewarding and enjoyable. Australia offers an excellent climate, plenty of activities and cultural attractions, and an active expat community with plenty of opportunities for social interaction. There are a variety of recreational activities to be enjoyed - from hiking and swimming to golfing, sailing and surfing. Cultural attractions abound, with a variety of museums, galleries, monuments and festivals to explore. For those that enjoy nightlife, there are plenty of bars and restaurants to choose from, offering international cuisine and music, as well as plenty of pubs and clubs for a bit of live entertainment or dancing. All in all, Australia is an excellent destination for retirees looking for an active lifestyle with plenty of opportunities for entertainment and exploration," remarked one retiree in Australia.
What are the most challenging aspects of retiring in Australia?
"One of the biggest challenges to retiring in Australia is finding affordable accommodation. Many retirees find they are unable to afford the high property prices and rental costs, making it difficult to secure a home in retirement. Another major challenge is the cost of healthcare, with some medications and treatments costing more in Australia than many other countries. Navigating the various government regulations and schemes can also be complicated and time-consuming, especially when trying to apply for and receive pension payments. Finally, adapting to a life of few responsibilities and little occupation can be a difficult transition for some retirees," said a retiree who moved to Australia.
What are the most rewarding aspects of retiring in Australia?
"The stunning natural beauty and diverse landscapes of Australia make retirement an especially rewarding experience. There is vast array of recreation activities such as crisp windswept beaches, ancient mountain ranges, lush river valleys and lush rain forests, ready to explore. The reliable, high- quality health care is an added bonus to retirement in Australia, making the transition to retirement worry-free. Many Retirees in Australia can also take advantage of the affordable, high quality housing. With mild temperature year-round and low natural disaster risk, retirees can take advantage of the "outdoorsy" culture and enjoy more sun, warmth, and fun activities. From fine wines and fantastic seafood to bustling cities and unique wildlife, retiring in Australia provides unique cultural experiences and enjoyable activities for retirees," said one retiree in Australia.
What are healthcare services like in Australia?
We asked retirees if they have access to good medical care in Australia. They wrote:
"Australia has a comprehensive universal healthcare system, known as Medicare. The system covers individuals and families, providing free or affordable access to medical, dental, and other health related services. The Australian Government has invested heavily in healthcare over the years, making it one of the leading healthcare systems in the world. Australians can access subsidised health care through Medicare, or opt for private health insurance to cover additional services like those provided by specialists. The government also subsidises medications, making prescription medications more affordable. Australians also enjoy a range of preventative health services, including counselling services, pregnancy and infant care, immunisations, and mental health services," said a retiree who moved to Australia.
How do I meet people in Australia?
When we asked people living in Australia about club and activities where newcomers can meet others, they responded:
"Cycling, any children's activities, triathlon, swimming, running and basically any outdoor activities," explained a retiree in Perth.
"If you've got kids, you're automatically going to meet people through childcare services; ditto work. Otherwise, join sports clubs - sport are huge here - and make sure you introduce yourself locally to neighbours. We've found ours very welcoming," explained one retiree living in Brisbane.
Answer Question & View More Answers
What is life like in Australia?
When we asked people living in Australia what life is like and how people spend their time, they said:
"Locals are friendly and it is easy to find your way around. Meeting people can be difficult at first and it is important to be outgoing here," said a person in Adelaide.
"The work life balance in Newcastle is great, that's one reason I have been here so long. You can't beat the beach lifestyle and there is plenty to do sports wise. This is the kind of city were you can do a different physical activity each day. Head down to the beach, Merewether to Bar beach strip early in the morning (6a.m.) and you will see Novacastrians excersizing everywhere," remarked one retiree in Newcastle.
Answer Question & View More Answers
What do I need to know before retiring in Australia?
When we asked people what advice they would give someone preparing to move to Australia, they said:
"It is ranked as the world's most livable city. Many expats travel the world and end up here," said a person in Melbourne.
Answer Question & View More Answers
What type of recreational activities are there in Australia?
"Australia has a wide range of recreational facilities to suit all interests. For example, in cities and towns, there are pools, gyms, skate parks, sports complexes, parks, and green spaces. For those looking for something extra special, like surfing or sailing, there are beaches, water sports centers, and marinas along the long and beautiful coastline. For those interested in wildlife, there are national parks and reserves, where visitors can observe native plants and animals in their natural habitat. Finally, outdoor enthusiasts will find a variety of trails and bushwalks, providing plenty of opportunities for adventure," explained one retiree living in Australia.
Where will I buy groceries and do other shopping in Australia?
"A popular place that expats often like to shop in Australia is Coles Supermarkets. It has a wide selection of fresh fruits, vegetables, household items and more, and they even offer online delivery services. Woolworths is another popular chain of supermarkets which offers a broad range of groceries, health and beauty products, and other items. For a fairly unique shopping and dining experience, there's the popular markets such as the Queen Victoria Market in Melbourne, or The Rocks Markets in Sydney. Here visitors can browse through a wide selection of local handmade items, fresh produce, and enjoy both Asian and Western cuisine. For fashion-savvyExpats looking for designer brands and accessories, there is the Chadstone Shopping Centre in Melbourne and the Westfield Sydney shopping center which are both popular for their extensive store selection," explained one retiree living in Australia.
About the Author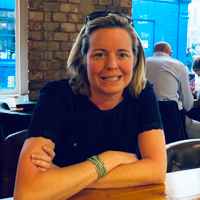 Betsy Burlingame is the Founder and President of Expat Exchange and is one of the Founders of Digital Nomad Exchange. She launched Expat Exchange in 1997 as her Master's thesis project at NYU. Prior to Expat Exchange, Betsy worked at AT&T in International and Mass Market Marketing. She graduated from Ohio Wesleyan University with a BA in International Business and German.
Some of Betsy's articles include 12 Best Places to Live in Portugal, 7 Best Places to Live in Panama and 12 Things to Know Before Moving to the Dominican Republic. Betsy loves to travel and spend time with her family. Connect with Betsy on LinkedIn.