Real Estate in Brazil
Last updated on Nov 27, 2021
Summary: People living in Brazil offer advice about real estate. How do you find a home in Brazil? Should you buy or rent? What is the cost of housing?

How do I find a place to live in Brazil?
We asked expats how they chose their neighborhood and found a place to live. They answered:
"We started in 2006 researching the internet for property to the north of Natal in Rio Grande do Norte State. After finding some villa's just completed and for sale located to the north of Natal we then made contact with the real estate agent in Natal and made dates to visit. While there we heard of Praia de Pipa, Brazil and did more internet research at the hotel and made contact with the company building Pipa Beleza Resort. After driving down and visiting the resort we bought the last villa available for sale in 2007," added another expat who made the move to Praia de Pipa.
"I choose Jardins because it is one of the few places where you can walk to the pharmacy, supermarket ect. The downside is that I spend 3 yes three hours a day to and from the office (7 km each way).. My office is in a commercial area and living there would be depressing," explained one foreigner living in Sao Paulo, Brazil.
What is a typical expat home or apartment like in Brazil?
"There are 41 units within the resort, mostly owned by foreigners. There are a few owned by Brazilians but the others are mostly from Europe or UK. Each of the units vary in size but 150m2 is about average for the villas with 2 stories. Ours has 3 bedrooms and 2 bathrooms and a roof veranda that includes a Jacuzzi. Pipa Beleza Resort is one of the leading and most modern resort in the area and several more have or are being built as we speak," explained one person living in Praia de Pipa, Brazil.
"I live in an apartment. I cannot recommend a house due to security concerns. None of my Brazilian coworkers live in single family homes and my employeer recommends against it. Almost all apartments are built for families not for singles," said another expat in Sao Paulo.
Answer Question & View More Answers
What is the average cost of housing in Brazil?
If you are thinking about moving to Brazil, cost of living in probably a key consideration. Expats commented about the cost of housing:
"In the USA buying property of any type on or very near the ocean is way out of our price range. We bought this one to include a complete furnishing package and its built against a State park where future construction is limited due to the park. So the villa was much cheaper than in the States for a house of the same size. Because we bought our in 2007 I keep looking on the net for houses in the area and for pricing. $150k to 200k (USD) for a similar villa is the average cost as of this week. Electricity costs are high as they are everywhere in Brazil due to the lack of infrastructure," added another expat who made the move to Praia de Pipa.
"If moving to Sao Paulo know that prices are out of control and that there are lots of hidden costs to renting. I am from Chicago, where I lived in Lincoln Park. 1. Rent, a 2 bedroom apt in Jardins(200 sq meters) will run about BRL 8000/mo. 2. The Next biggest cost is the Condo fee which everyone must pay, about BRL 2000/mo. 3. Next there is the IPTU or the property tax in Jardins expect to pay BRL 600/mo. 4. Then of course you need insurance, expect to pay BRL 250/mo," explained one foreigner living in Sao Paulo, Brazil.
Answer Question & View More Answers
Should I buy or rent a home in Brazil?
If you have not spent a lot of time in Brazil, you should rent before even thinking about buying. We asked expats there about the buy vs. rent decision:
"We bought a home. We saw our property on the internet and the agent met us at the hotel the day after we landed. We looked at 5 or 6 as I recall. We found one we liked, obtained our tax card (CPF) and spoke to a lawyer who handled both the house purchase and our immigration. With the vendors, and agents we went to a cartorio and signed an official contract," explained one expat living in Taiba, Brazil.
About the Author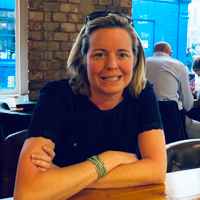 Betsy Burlingame is the Founder and President of Expat Exchange and is one of the Founders of Digital Nomad Exchange. She launched Expat Exchange in 1997 as her Master's thesis project at NYU. Prior to Expat Exchange, Betsy worked at AT&T in International and Mass Market Marketing. She graduated from Ohio Wesleyan University with a BA in International Business and German.
Some of Betsy's articles include 12 Best Places to Live in Portugal, 7 Best Places to Live in Panama and 12 Things to Know Before Moving to the Dominican Republic. Betsy loves to travel and spend time with her family. Connect with Betsy on LinkedIn.