Real Estate in Belgium
Last updated on Nov 27, 2021
Summary: People living in Belgium offer advice about real estate. How do you find a home in Belgium? Should you buy or rent? What is the cost of housing?
How do I find a place to live in Belgium?
We asked expats how they chose their neighborhood and found a place to live. They answered:
"I visited estate agents and one of them introduced me to my gorgeous furnished flat. It's difficult to find furnished properties for rent in Bruges. They're mostly unfurnished. I paid the commission and administrative charges happily. The rent is ludicrously cheap," said another person in Bruges.
What is a typical expat home or apartment like in Belgium?
"I live in a rented studio. I'm not sure about where or in what type of housing other expats are living," remarked another member in Bruges.
What is the average cost of housing in Belgium?
If you are thinking about moving to Belgium, cost of living in probably a key consideration. Expats commented about the cost of housing:
"Lower, much lower. I had been living in London and I would say that this flat would be worth at least twice as much in London," explained one expat living in Bruges, Belgium.
"Housing costs: rental, lower; water, sewer, heating, higher; buying a home, higher," said another person in Bruges.
About the Author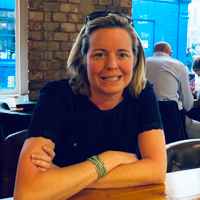 Betsy Burlingame is the Founder and President of Expat Exchange and is one of the Founders of Digital Nomad Exchange. She launched Expat Exchange in 1997 as her Master's thesis project at NYU. Prior to Expat Exchange, Betsy worked at AT&T in International and Mass Market Marketing. She graduated from Ohio Wesleyan University with a BA in International Business and German.
Some of Betsy's articles include 12 Best Places to Live in Portugal, 7 Best Places to Live in Panama and 12 Things to Know Before Moving to the Dominican Republic. Betsy loves to travel and spend time with her family. Connect with Betsy on LinkedIn.