Expats Talk about Health Insurance and Healthcare in Porlamar, Venezuela
Last updated on Feb 25, 2023
Summary: The quality of medical care in Porlamar, Venezuela is generally lower than that of the United States. There are several hospitals and clinics in Porlamar, including Hospital Central de Porlamar, Hospital San Juan de Dios, Hospital San Miguel Arcangel, and Clinica San Miguel. Emergency services are available, but they are not as reliable as those in the US. To call for an ambulance, you can dial the emergency number 911.
How are healthcare services Porlamar?
When we asked expats and global nomads about the quality of medical care in Porlamar, they replied:
"Porlamar, offers a range of healthcare services to cater to the needs of its residents and visitors. The city has several public and private hospitals, clinics, and medical centers that provide general and specialized medical care. These healthcare facilities are staffed with qualified doctors, nurses, and other medical professionals who are dedicated to providing quality healthcare services. In addition to hospitals and clinics, Porlamar also has numerous pharmacies where patients can access prescription medications and over-the-counter drugs. Dental clinics and optometry centers are also available for those seeking oral and eye care services. Despite the ongoing economic crisis in Venezuela, Porlamar's healthcare facilities strive to offer essential medical services to the community. However, it is important to note that the quality of healthcare services may vary, and some facilities may face challenges such as shortages of medical supplies and equipment. In summary, Porlamar, Venezuela, offers a variety of healthcare services through its hospitals, clinics, and other medical facilities. While the city's healthcare system faces challenges due to the country's economic situation, medical professionals continue to provide essential care to the community," mentioned one expat in Porlamar.
What are medical services in Porlamar like?
About the Author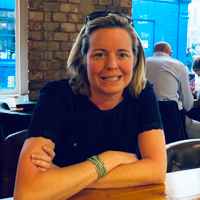 Betsy Burlingame is the Founder and President of Expat Exchange and is one of the Founders of Digital Nomad Exchange. She launched Expat Exchange in 1997 as her Master's thesis project at NYU. Prior to Expat Exchange, Betsy worked at AT&T in International and Mass Market Marketing. She graduated from Ohio Wesleyan University with a BA in International Business and German.
Some of Betsy's articles include 12 Best Places to Live in Portugal, 7 Best Places to Live in Panama and 12 Things to Know Before Moving to the Dominican Republic. Betsy loves to travel and spend time with her family. Connect with Betsy on LinkedIn.