Expats Talk about Health Insurance and Healthcare in Vienna, Austria
Last updated on Feb 23, 2023
Summary: The quality of medical care in Vienna, Austria is generally considered to be excellent, with many of the city's hospitals and clinics offering world-class care. Vienna is home to several major hospitals, including the Vienna General Hospital, the Medical University of Vienna, the AKH Vienna, and the Wilhelminenspital. Additionally, there are numerous smaller clinics and medical centers located throughout the city. Emergency services in Vienna are well-developed and reliable, with ambulances available 24 hours a day. To call for an ambulance, dial 144.
How are healthcare services Vienna?
When we asked expats and global nomads about the quality of medical care in Vienna, they replied:
"Healthcare services in Vienna, are known for their high quality and accessibility. The city boasts a well-developed public healthcare system, which is funded through social insurance contributions and taxes. This system provides comprehensive medical care to all residents, including general practitioners, specialists, hospitals, and emergency services. Vienna is home to numerous hospitals and medical centers, including the renowned Vienna General Hospital, which is one of the largest and most advanced hospitals in Europe. The city also has several specialized clinics and research institutions, such as the Medical University of Vienna, which is a leading center for medical research and education. In addition to public healthcare services, Vienna also offers a range of private healthcare options. Many residents choose to supplement their public healthcare with private insurance, which can provide access to additional services and shorter waiting times. Private clinics and hospitals in Vienna offer a wide range of medical services, from routine check-ups to specialized treatments and surgeries. Pharmacies are widely available throughout the city, and many are open 24 hours a day. They provide prescription and over-the-counter medications, as well as advice on minor health issues. In case of emergencies, Vienna has a well-coordinated ambulance service, which can be accessed by dialing 112. Overall, healthcare services in Vienna are of high quality, with a strong emphasis on prevention and early intervention. The city's healthcare system is designed to ensure that all residents have access to the medical care they need, regardless of their income or social status," commented one expat who moved to Vienna.
"Well worth the money, which is affordable, and no such thing as pre-existing conditions, for the insurance to give you a reason to be denied," said one expat.
What are medical services in Vienna like?
About the Author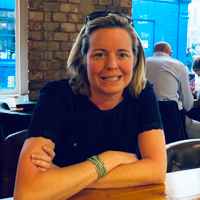 Betsy Burlingame is the Founder and President of Expat Exchange and is one of the Founders of Digital Nomad Exchange. She launched Expat Exchange in 1997 as her Master's thesis project at NYU. Prior to Expat Exchange, Betsy worked at AT&T in International and Mass Market Marketing. She graduated from Ohio Wesleyan University with a BA in International Business and German.
Some of Betsy's articles include 12 Best Places to Live in Portugal, 7 Best Places to Live in Panama and 12 Things to Know Before Moving to the Dominican Republic. Betsy loves to travel and spend time with her family. Connect with Betsy on LinkedIn.