Expats Talk about Health Insurance and Healthcare in Cairo, Egypt
Last updated on Feb 24, 2023
Summary: The quality of medical care in Cairo, Egypt is generally considered to be lower than that of the United States. Cairo is home to a number of hospitals and clinics, including the Cairo University Hospital, the Ain Shams University Hospital, and the Kasr El Aini Hospital. Additionally, there are a number of private clinics and hospitals in the city. Emergency services in Cairo are provided by the Egyptian Red Crescent Society, and ambulances can be called by dialing 123.
How are healthcare services Cairo?
When we asked expats and global nomads about the quality of medical care in Cairo, they replied:
"Healthcare services in Cairo, are a mix of public and private providers, offering various levels of care to the city's residents. The public healthcare system is managed by the Ministry of Health and Population, which operates numerous hospitals, clinics, and primary healthcare centers throughout the city. These facilities often face challenges such as overcrowding, limited resources, and outdated equipment, which can impact the quality of care provided. In contrast, the private healthcare sector in Cairo is rapidly growing and offers a higher standard of care, with modern facilities, advanced technology, and well-trained medical professionals. Many private hospitals and clinics cater to both local and international patients, offering a wide range of services, from general medicine to specialized treatments and surgeries. In addition to hospitals and clinics, Cairo is home to numerous pharmacies, which are well-stocked with medications and are usually open 24 hours a day. The city also has several medical universities and research institutions, contributing to the development of healthcare professionals and advancements in medical research. Despite the challenges faced by the public healthcare system, Cairo's residents have access to a variety of healthcare services, with the private sector offering more advanced and specialized care options. However, the cost of private healthcare can be prohibitive for some, making it essential for the government to continue investing in and improving the public healthcare system," remarked one expat living in Cairo.
"Get recommendations for doctors from other expats. Meet them, check them out and see if you like them or not. Most doctors for expats will speak good English, but some doctors in Egypt are pretty arrogant and it may make for a more difficult situation when it comes to getting information out of him/her. Find one you like, get his/her phone number (mobile-cell number) and use it when needed as most doctors do not hire receptionists that speak English well enough to make appts for you," said one expat living in Cairo.
What are medical services in Cairo like?
About the Author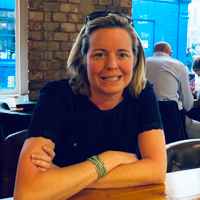 Betsy Burlingame is the Founder and President of Expat Exchange and is one of the Founders of Digital Nomad Exchange. She launched Expat Exchange in 1997 as her Master's thesis project at NYU. Prior to Expat Exchange, Betsy worked at AT&T in International and Mass Market Marketing. She graduated from Ohio Wesleyan University with a BA in International Business and German.
Some of Betsy's articles include 12 Best Places to Live in Portugal, 7 Best Places to Live in Panama and 12 Things to Know Before Moving to the Dominican Republic. Betsy loves to travel and spend time with her family. Connect with Betsy on LinkedIn.