Bangalore, India
Last updated on Sep 17, 2022
Summary: Expats, digital nomads and retirees talk about what it is really like living in Bangalore, India. They offer advice about meeting people, cost of living, finding a home and more.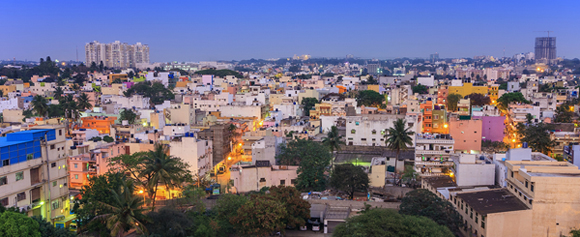 What do I need to know about living in Bangalore?
When we asked people what advice they would give someone preparing to move to Bangalore, they said:
"Surround yourself with positive people, get your support from them should you need it. India is at times challenging, exciting and in its own way crazy but if you are willing to be open to the differences then you will be rewarded with experiences way beyond what you would expect. I love India which is why we have returned here for a second time," said another expat in Bangalore.
How do I meet people in Bangalore?
When we asked people living in Bangalore about club and activities where newcomers can meet others, they responded:
"In 2010 we moved from New Zealand to Bangalore for my wife to take up a teaching role, along with us we brought our youngest son who was 9 at the time. We enrolled him in Trio World School (now Trio World Academy) where my wife was teaching. The school was a lot like being part of a large extended family, friendships were forged that have lasted till today and I expect beyond. At the time Trio being a International School following the Cambridge curriculum was an excellent fit and provided an incredible foundation for our son's future. Today Trio offers Cambridge and IB Curriculum's at Trio World Academy, ICSE Indian curriculum at Trio World School and world class kindergarten care at Trio Tots. I would absolutely recommend this school to parents wanting to educate their children in Bangalore," said another person in Bangalore.
William Russell's private medical insurance will cover you and your family wherever you may be. Whether you need primary care or complex surgery, you'll have access to the best hospitals & doctors available. Unlike some insurers, we also include medical evacuation and mental health cover in our plans (except SilverLite).
Get a quote from our partner, William Russell
.
Will I be able to find a job in Bangalore?
When we asked people about industries and career opportunities in Bangalore, they reponded:
"Word of mouth is a common way of finding work, being aware when you are meeting at ex-pat events or with locals to ask about work in your chosen field," said another expat in Bangalore.
What is life like in Bangalore?
When we asked people living in Bangalore what life is like and how people spend their time, they said:
"Bangalore is a large city which today is heralded as the IT capital of India, its a nice place to live, friendly people, a vibrant cultural environment. As with any city of this size you will find somewhere a supportive group of people with interests similar to your own. I am an avid nature photographer and I have quickly gathered around me people with information and interests willing to share their experiences. Indians are often willing to include ex-pats in their lives with a shared interest in food or other things. Getting invited to Indian Weddings, Engagement parties etc is common and you are feted as special," said another expat in Bangalore.
Is there a lot of diversity? Are people in Bangalore accepting of differences?
"Bangalore is like every other part of India, diverse in its culture, religions and peoples, many languages, extraordinary festivals and a vibrancy that makes every day exciting and fascinating," explained one expat.
What are the schools in Bangalore like?
"Don't do it if you are looking for an international school that will offer a high quality global education," commented one expat when asked about Inventure Academy in Bangalore.
"PLEASE take your time and look out for other schools, which can nurture your child in the child's well being, thus helping the child grow up well balanced with acedemics, sports, arts. Since we all have one childhood please attempt to make it special," explained one expat in BANGALORE, India with kids at NAFL.
Answer Question & View More Answers
About the Author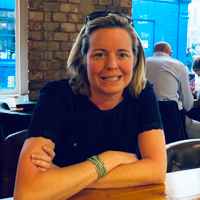 Betsy Burlingame is the Founder and President of Expat Exchange and is one of the Founders of Digital Nomad Exchange. She launched Expat Exchange in 1997 as her Master's thesis project at NYU. Prior to Expat Exchange, Betsy worked at AT&T in International and Mass Market Marketing. She graduated from Ohio Wesleyan University with a BA in International Business and German.
Some of Betsy's articles include 12 Best Places to Live in Portugal, 7 Best Places to Live in Panama and 12 Things to Know Before Moving to the Dominican Republic. Betsy loves to travel and spend time with her family. Connect with Betsy on LinkedIn.