Honduras Index
More Articles about Honduras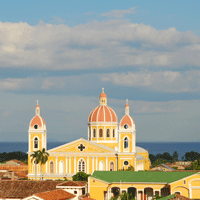 5 Great Places to Retire in Central America
Central America is an increasingly popular retirement destination. Retirees love it's proximity to the United States, lower cost of living, beautiful cities, amazing beaches, healthy lifestyle and friendly people.
Thank God for Honduras!
Gracias, Honduras is a true hidden jewel - totally unspoiled and much like a century ago. You'll need to know Spanish as this town of 12,000 has less than a dozen expats. but this peaceful place offers a low cost of living, little crime and one of the largest tracts of cloud forest left in Central America.