5 Great Places to Retire in Central America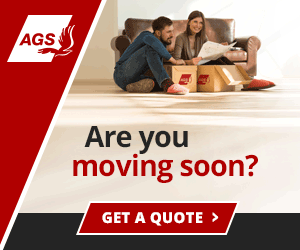 Summary: Central America is an increasingly popular retirement destination. Retirees love it's proximity to the United States, lower cost of living, beautiful cities, amazing beaches, healthy lifestyle and friendly people.
We don't claim to know the best places to retire as each individual has their own dream of where and how to retire. Some like cooler temperatures with some hustle and bustle while others prefer a low-key beach lifestyle. If you have found a great retirement destination in Central America, please submit it in the comments section below. Tell us about cost of living, climate, expat community (or not), attractions, crime, access to quality health care and why you love living there.
Antigua, Guatemala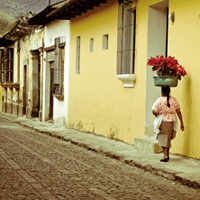 Antigua, Guatemala is a UNESCO World Heritage site and a great example of colonial architecture. "I recommend Antigua or one of the surrounding towns - it's more expensive, but you get what you pay for! Plus, Guatemala City is only an hour away when you feel the need to go to the mall or take your kid to the zoo," advised one expat.
"Outside of the touristy areas of Antigua it is truly authentic Guatemala. The villages surrounding Antigua offer you a genuine experience and you can reach these areas by foot or tuk tuk. If you want to live like a local and immerse yourself in Guatemalan culture, you can simply live on the outskirts of Antigua. When you have an urge to experience a cosmopolitan and international vibe you can walk right into town and dine at any of the 150+ restaurants serving a variety of ethnic cuisines from cheap to expensive and meet up with friends and neighbors from all over the world. There are 4 sushi restaurants and many high end bistros along with dozens of tipico food vendors to give you an idea of the vast selection of dining options. There are many art galleries, museums, cafes, bars and night clubs plus plenty of shopping at the mercado. You can go everywhere in Antigua by foot. When you get tired of that scene you can go back home to your authentic Guatemalan village away from the touristy area. The weather in Antigua is eternal spring with an average mean temperature of exactly room temperature, i.e. perfect. If you have a medical emergency that requires advanced treatment, Guatemala City is only 45 minutes away. Best of all you can rent a place just outside of town for cheaper than in town so living away from the touristy area works in your favor," explained another expat.
"These are AVERAGE prices, add 10 to 25% more or less depending on your taste. 2-bedroom modern apartment with living room and kitchen in a secure area for 2,000 Quetzales or US $250. US $36 dollars a month for internet access with limited downloading. Transportation in a tuk-tuk or 3-wheeled vehicle for US $2 a trip. Groceries: whole cooked chicken about US $7, vegetables and fruits local for half price of current North American prices," said one expat in Antigua, Guatemala.
Related Links:
UNESCO World Heritage Centre's Information about Antigua, Guatemala
Moon Travel Guide's Information about Antigua, Guatemala
Ambergris Caye, Belize
Although pricey, many expats enjoy retired life in Ambergris Caye. In her book, Moon Living Abroad in Belize, Victoria Day-Wilson describes Ambergris Caye, "25 miles long and its width varies from as narrow as a few hundred feet to as wide as 4 miles. The main town on the island, San Pedro, is about 1.5 miles long and 1 mile wide. A sandy beach lies along the ocean side of the island and mangroves stretch along the mainland side. Boca del Rio (Mouth of the River), which lies just before the channel that cuts the island in two. In 2006 a bridge was built to cross the divide, but prior to that a ferry was used. The northern part of the island is more sparsely populated, but closer to the bridge are several condo developments and expat residences, as well as resorts. In the far north, known as Basil Jones, lies the Bacalar Chico National Park and Marine Reserve. To the south of San Pedro lies San Pablo, also a popular area for resorts and homes. There are various supermarkets on Ambergris Caye. It pays to shop around and find the best deals, as some are more expensive than others. On the whole, everything on the island is more expensive due to logistics and tourism: Items cost an extra 25–60 percent more than on the mainland. There is a wide selection if you're willing to pay the price. Supermarkets range from enormous, gleaming stores with rows of goods to traditional, smaller, Belizean-type stores, usually run by Lebanese, East Indians, or Chinese. There are several banks, a post office, and a variety of cafés, bars, and restaurants to suit all budgets and tastes. Some of the venues are part of resorts or hotels. There are some interesting shops, including art and jewelry shops, which sell a variety of Belizean items. The artists and jewelers are a mix of expats and locals who live on the island. There are rental golf cart and bicycle services, an airstrip, and water taxis. The climate in the cayes is mild, like the rest of Belize, with average temperatures as high as 88°F in March–October and as low as 66°F in November–February."
"It has always impressed me that in Belize there is so much diversity, but in general people get along so well. I have never felt that I am resented as an expat. But it is very important to treat people here with respect. Those visitors and expats who don't treat Belizeans with respect can have a different experience," advised an expat in Amgergris Caye.
Bocas del Toro, Panama
Bocas del Toro is a province on the Caribbean side of Panama. The Bocas del Toro Archipelago is a group of six islands that are popular with tourists, but also great for expat retirees. "Our housing costs are about a third of what we spend in the US. You can get a nice simple apartment for 300 and up or a home for 500 and up. We live on an island so you are never far from the ocean," said one expat in Bocas del Toro. To meet people, one expat recommended, "besides the bars and restaurants, there are fitness classes, Spanish classes, dive lessons, Catamaran tours, Live music venues, the beaches, volunteer opportunities and just meeting people walking down the street."
Related Links:
Lonely Planet Bocas del Toro
Trip Advisor Bocas del Toro
Granada, Nicaragua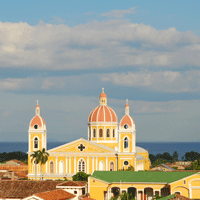 "Live like a Nica on $500 a month or buy your expansive colonial home and entertain lavishly. We find we can live on around $1500 a month but emergencies do happen and that does not include flights back home. The world is different now with many things being fairly expensive now like gas, flights overseas, rising food costs, etc. We do have concerns on the falling dollar. One of the most modern hospitals in Central America is 45 minutes away. We do not have health insurance which will shock many people but the USA is one of very few countries without universal health care. We love our doctor who we feel is better than any doctor we have had in the states. He speaks English and we trust him completely. The office visit is $15. Medical costs are low enough to pay as you go. Our prescriptions are less than the co-pay amount was in the states. How can that be? They are the same drugs. The expat commmunity is just starting to formalize groups and organizations though many expats work with the various non-profits to help Nicaragua and its people. Here in Granada we have Amigos de la Policia (to improve the rapport with the local police), Care Granada (works with city and mayor for improvement projects), Calzada Centro de Arte (people learn to paint or paint with other artists), Book Club (the usual monthly group to discuss books) and monthly luncheons to just get together." explained one retired expat in Granada.
Related Links:
Nicaragua Guide - The Nicas Sagas
Granada, Nicaragua Website
La Ceiba, Honduras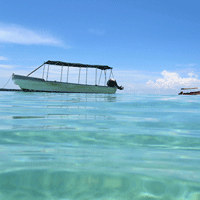 "La Ceiba, Honduras has the beach, mountains, rivers, islands and so much to please the eye never mind La Ceiba has everything you will ever need in a rustic becoming modern city on The Caribbean Coast of La Ceiba Honduras. Average temps about 82 fretted is an added advantage. The islands and international travel are easy with The Goloson international airport only minutes from La Ceiba Beach Club where you can find beach homes and bungalows for rent and for sale in a quiet tropical location. There's modern malls and hospitals along with American quality restaurants only 10-12 minutes away. Healthcare is only pennies vs The USA. You own your property here receiving fully registered title. Expats are very much welcomed by locals. You can live a simple life for as little as $600.00 USD per month. Why not check it out for yourself and see why so many Americans Ns Canadians are investing and retiring in this small country in Central America," described one ExpatExchange.com member in La Ceiba.
Another expat in La Ceiba did warn those contemplating retirement there, "This is a city in a third world country, don't consider moving here until you can accept the many differences in lifestyle from a developed country like the US. Many of the everyday services that you have don't exist here. The pace is much slower, service in many businesses is poor or non-existent and you will only increase your own blood pressure trying to demand better service. Utilities that you expect to receive are sometimes non-existent or of poor quality, so make sure if you rent or buy that these are already in place, promises to install them in most cases will only lead to your frustration. You can live very well here on much less than you can imagine, and this is an ideal location for retirees on limited budgets and its relatively easy to obtain a resident Visa. Explore the area and have or learn basic conversational Spanish before making a final decision to live here."
About the Author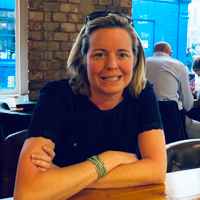 Betsy Burlingame is the Founder and President of Expat Exchange and is one of the Founders of Digital Nomad Exchange. She launched Expat Exchange in 1997 as her Master's thesis project at NYU. Prior to Expat Exchange, Betsy worked at AT&T in International and Mass Market Marketing. She graduated from Ohio Wesleyan University with a BA in International Business and German.
Some of Betsy's articles include 12 Best Places to Live in Portugal, 7 Best Places to Live in Panama and 12 Things to Know Before Moving to the Dominican Republic. Betsy loves to travel and spend time with her family. Connect with Betsy on LinkedIn.
First Published: Apr 03, 2013