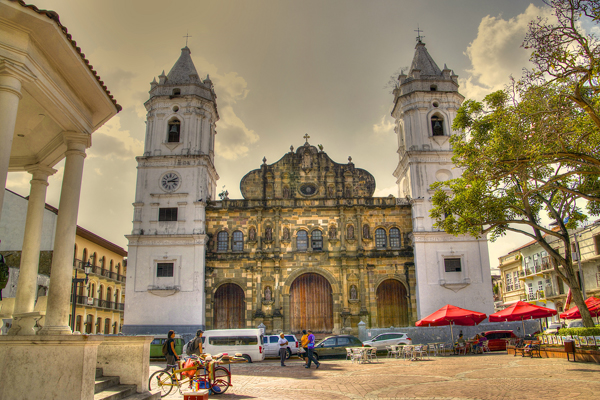 Panama City is a popular destination for international retirees due to its tropical climate, affordable cost of living, and high-quality healthcare. The city offers a vibrant lifestyle with a mix of modern amenities and rich cultural heritage. However, like any foreign country, it also presents challenges such as language barriers and adapting to a new culture.
Cost of Living
One of the main attractions for retirees in Panama City is the affordable cost of living. Housing, groceries, utilities, and healthcare are significantly cheaper compared to many Western countries. For instance, a comfortable two-bedroom apartment in a good neighborhood can be rented for around $1,000 per month. Eating out at local restaurants is also inexpensive, with meals costing around $5-$10.
Climate
Panama City boasts a tropical climate with temperatures averaging between 75 and 88 degrees Fahrenheit throughout the year. The city experiences a dry season from January to April and a rainy season from May to December. Despite the rain, the city remains warm and humid, making it a perfect destination for those who enjoy tropical weather.
Healthcare
Healthcare in Panama City is of high quality, with many doctors trained in the United States or Europe. The city is home to several top-notch hospitals, including the Punta Pacifica Hospital, which is affiliated with Johns Hopkins Medicine International. Private healthcare is affordable, with consultations often costing less than $50.
Public Healthcare System
While the public healthcare system in Panama is available to all residents, many international retirees opt for private healthcare due to shorter waiting times and higher quality of service. However, those who choose to use the public system will find it to be affordable and accessible.
Residency Options for Retirees
Panama offers a friendly nations visa, which makes it easy for citizens of certain countries to gain residency. There is also a specific pensionado visa for retirees, which comes with additional benefits such as discounts on entertainment, dining, and healthcare.
Parks and Recreational Activities
Panama City is home to numerous parks and recreational areas, including the Metropolitan Natural Park and the Amador Causeway. The city also offers a variety of activities such as fishing, hiking, and bird watching.
Restaurants
Food lovers will enjoy the diverse culinary scene in Panama City. Some popular local restaurants include Maito, known for its innovative Panamanian cuisine, and Mercado de Mariscos, a bustling seafood market and restaurant.
Learning the Language
While many Panamanians speak English, learning Spanish can enhance your experience. Schools such as the Spanish Panama Language School offer language classes for all levels.
Local Culture
Panamanians are known for their warm and friendly nature. They are welcoming to foreigners and are always ready to share their culture and traditions. The city also hosts numerous festivals throughout the year, offering retirees a chance to immerse themselves in the local culture.
Meeting People and Volunteering
Meeting new people is easy in Panama City, with numerous social clubs and organizations catering to international retirees. Volunteering is another great way to meet locals and give back to the community. Organizations such as Fundacion Calicanto offer opportunities to get involved.
Housing Options
Retirees in Panama City have a variety of housing options, from modern condos in the city center to beachfront homes just outside the city. Popular neighborhoods for retirees include El Cangrejo, Casco Viejo, and Punta Pacifica.
Transportation
Public transportation in Panama City is reliable and inexpensive, with a well-connected bus and metro system. Taxis and ride-sharing services are also readily available. While having a car can be convenient for exploring the country, it is not necessary for daily life in the city.
In conclusion, retiring in Panama City offers a unique blend of modern conveniences, rich culture, and tropical beauty. While it may present some challenges, the benefits of retiring in this vibrant city far outweigh them.