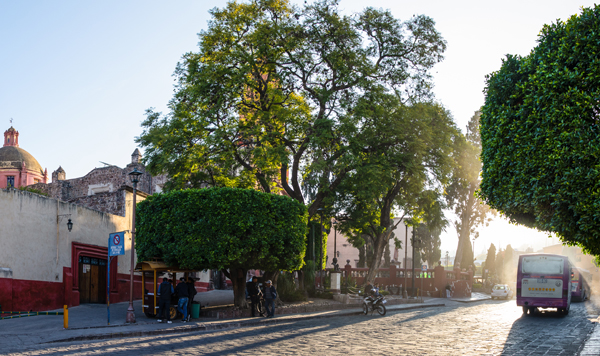 San Miguel de Allende, is a popular retirement destination for international retirees. The city's rich history, vibrant culture, and warm climate make it an attractive option for those looking to enjoy their golden years in a unique and exciting location. However, like any place, retiring in San Miguel de Allende comes with its own set of benefits and challenges. From the cost of living and healthcare to the local culture and lifestyle, here's what it's like to retire in this beautiful Mexican city.
Affordability in San Miguel de Allende
One of the biggest draws for retirees in San Miguel de Allende is the cost of living. Compared to many Western countries, the cost of living in Mexico is significantly lower. This means that retirees can enjoy a comfortable lifestyle without breaking the bank. However, it's important to note that the cost of living can vary depending on your lifestyle and spending habits.
Climate and Weather
San Miguel de Allende boasts a temperate climate with mild winters and warm summers. The city enjoys over 300 days of sunshine per year, making it an ideal location for those who enjoy outdoor activities. However, the city's high altitude can make the weather cooler than other parts of Mexico, so it's important to pack accordingly.
Healthcare Facilities
San Miguel de Allende is home to several high-quality hospitals and clinics. Many doctors in the city speak English and have received training abroad, ensuring that retirees have access to excellent healthcare. However, it's important to have a good health insurance plan, as healthcare costs can be high for non-residents.
Public Healthcare System
While Mexico has a public healthcare system, it's not always accessible to international retirees. Many retirees opt for private health insurance or pay out of pocket for healthcare services. However, the cost of private healthcare in Mexico is often much lower than in Western countries.
Residency Options
There are several options for retirees looking to establish residency in Mexico. The most common is the temporary resident visa, which is valid for up to four years. After this period, retirees can apply for permanent residency. However, the process can be complex and requires a certain level of financial stability.
Recreational Activities and Dining
San Miguel de Allende offers a wide range of recreational activities, from exploring the city's historic center to hiking in the surrounding countryside. The city is also known for its vibrant food scene, with restaurants like La Posadita and El Correo offering delicious local cuisine at affordable prices.
Language Learning Opportunities
While many locals in San Miguel de Allende speak English, learning Spanish can greatly enhance your retirement experience. There are several language schools in the city, such as the Instituto Allende, that offer Spanish classes for all levels.
Local Culture and Markets
The locals in San Miguel de Allende are known for their friendliness and hospitality. The city also has a vibrant market scene, with the Mercado de Artesanías offering a wide range of local crafts and produce.
Meeting People and Volunteering
There are several clubs and organizations in San Miguel de Allende that cater to retirees, making it easy to meet new people. Volunteering is also a popular activity, with organizations like Feed the Hungry San Miguel offering opportunities to give back to the community.
Housing and Transportation
Most retirees in San Miguel de Allende live in apartments or houses in the city center or in the surrounding suburbs. The city is also highly walkable, and public transportation is readily available, making it easy to get around without a car.