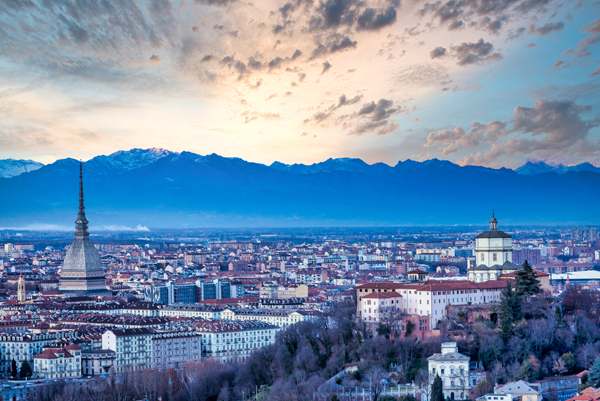 Retiring in Turin is a dream come true for many international retirees. The city offers a rich history, stunning architecture, and a vibrant culture that is hard to resist. The best things about retiring in Turin include the high quality of life, the affordable cost of living, and the warm and welcoming locals. However, there are also challenges to consider, such as learning the Italian language and navigating the healthcare system.
Cost of Living in Turin
The cost of living in Turin is relatively low compared to other European cities. Rent for a one-bedroom apartment in the city center is around €600 per month, while outside the city center it drops to around €400. Groceries, utilities, and dining out are also reasonably priced, making Turin an affordable option for retirees.
Climate Throughout the Year
Turin has a humid subtropical climate, with hot summers and cold winters. The average temperature in the summer is around 25°C (77°F), while in the winter it can drop to around 0°C (32°F). The city also experiences moderate rainfall throughout the year.
Healthcare Facilities
Turin is home to some of the best hospitals in Italy, including the Molinette Hospital and the University Hospital of Turin. These hospitals offer a wide range of medical services and have English-speaking staff, making them accessible to international retirees.
Public Healthcare System
Italy has a public healthcare system that is free or low-cost for residents, including retirees. However, many international retirees choose to have private health insurance to cover any additional costs and to have access to private hospitals and clinics.
Residency Options
Italy offers a variety of residency options for retirees, including the elective residence visa. This visa allows retirees to live in Italy if they can prove they have sufficient income to support themselves without working.
Parks and Recreational Activities
Turin is known for its beautiful parks, such as the Parco del Valentino and the Parco della Pellerina. These parks offer walking trails, picnic areas, and stunning views of the city. Turin also has a number of museums, art galleries, and historical sites for retirees to explore.
Local Restaurants
Turin is famous for its food and wine, and there are many restaurants that offer delicious and affordable meals. Some popular options include Trattoria Da Cianci Piola Caffe, which is known for its traditional Piedmontese cuisine, and Ristorante Solferino, which offers a variety of Italian dishes.
Learning the Language
Learning Italian can be a challenge for retirees, but there are many language schools in Turin that offer courses for beginners. The University of Turin, for example, offers Italian language courses for foreigners.
Local Culture
The locals in Turin are known for their warm and welcoming nature. They are always willing to help out and are patient with those who are still learning the language. The city also has a vibrant cultural scene, with numerous festivals and events taking place throughout the year.
Meeting People and Volunteering
There are many ways for retirees to meet people in Turin, from joining local clubs and organizations to volunteering. The city has a number of volunteer opportunities, such as the Turin Volunteer Center, which connects volunteers with local charities and non-profit organizations.
Housing Options
Retirees in Turin typically live in apartments in the city center or in houses in the suburbs. The city center offers easy access to amenities and attractions, while the suburbs offer a quieter and more relaxed lifestyle.
Transportation
Turin has an excellent public transportation system, including buses, trams, and a metro system. The city is also very walkable, with many pedestrian-friendly areas. Therefore, owning a car is not necessary for most retirees.