10 Best Places to Live in Ireland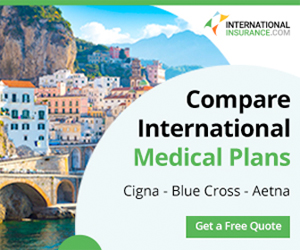 Summary: Expats in Ireland have a lot of options when they consider where they would like to live on the Emerald Isle. From great cities like Dublin and Galway, to more rustic areas such as Killarney, this is a good start for expats looking to explore where they will be happiest in Ireland.
The best place to live in Ireland depends on what you hope for as an expat in Ireland. If you will work in Ireland and are relocating there for a specific job, the options are a little more clear cut.
However, if you have a more flexible plan, such as being a retiree who will not be working, obviously there are more options available.
"When we explored our new home country, taking pictures of all we found so incredibly beautiful we realized the area where we finally settled was our most photogenic. When we explored going from rental property in our first residence to purchasing elsewhere we found a tremendously beautiful condominium on the river available and affordable. We have lived in our purchased place for almost two of the five years in country and have absolutely no dislikes. We can walk beautiful nature trails along the river, walk to all amenities the town offers such as restaurants, pubs, takeaway, grocers and pharmacies, banks, varied shops. Most days we watch dozens of species of wild birds flock to our feeders, our views include, deer, cattle, sheep and numerous heritage boats and sports craft going by. Every person we see has a smile and a wave and simple short walks to town often evolve into lengthy good conversations (the Craic)," wrote one member in Ireland.
As it completely depends on your situation, these locations are in no particular order:
Expats in Dublin live in one of the great, underrated international cities of the world. As one would expect, the cost of living in Dublin is high, expensive compared with many other areas in Ireland, but it's still cheaper than others, such as London and New York.
One of the most knowledgeable expats on our Ireland network wrote: "young, educated, employed, and seeking night life? There's no place better than Dublin. Rent is expensive, but public transport and two good legs can get someone to any number of interesting places any given day of the week. It's frequently mentioned (if I recall correctly) as one of Europe's greatest cities."
Expats in Dublin generally report that it's easier to meet people and make friends than in quieter parts of the country. Predictably, there generally are more expats in Dublin than elsewhere, too.
An expat in Dublin shared on Expat Exchange "Think about your lifestyle, would you like to be near the beach, a park, the DART (Dublin's main transport system, your office, kids school etc.... Know that Dublin's traffic jams are are really bad and getting worse, a 15 minute journey on a Sunday morning can take an hour and a half during the week! The bus system is hopeless, the Dart is more reliable. It's always worth investing time and money on a reconnaissance trip before moving."
Another expat reported that "Family life is big. I love to see all the families out on the weekend spending time together in the parks or the sea front (weather providing). Socialising is a big thing as well, and there seems to be a healthy balance between the two. Often times, you'll see kids with their parents in the pub, which still seems so strange to me."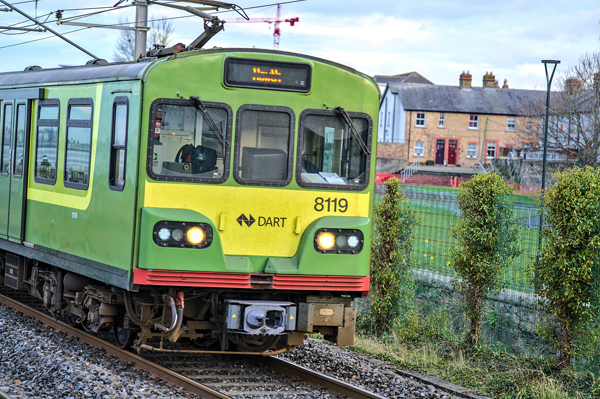 Some expats in the Dublin area, such as families and those seeking a slightly slower pace of life, opt for the suburbs outside of the city. As noted in our article about The expats in Dublin Suburbs have a lot of options from which to choose. Blackrock, Donnybrook, Drumcondra and Dundrum are just a few of the options covered.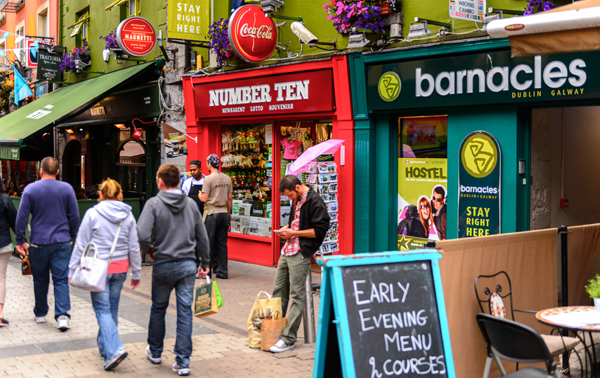 The city of Galway is located on the river Corrib in County Galway in the western part of Ireland right next to the Atlantic Ocean. The employment prospects in Galway and County Galway in general are excellent for anyone who can secure a work visa, as a large number of tech companies have a presence there. Apple will soon build a massive data center in Athenry, a town in County Galway. For those seeking a cultural center with lots of music and arts, you'll also be happy in Galway!
The city of Cork in County Cork is another city that is smaller than Dublin but also has tech and pharmaceutical jobs, among others. While not as bustling or as international as Dublin, there is still no shortage of cultural and nightlife opportunities either.
An Expat Exchange member wrote that Cork city is "cosmopolitan and is nice if you want the city vibe."
Another wrote that "Cork is convenient to Limerick and gives you access to both an inner-city experience in Cork City and a countryside experience in Kerry and West Cork."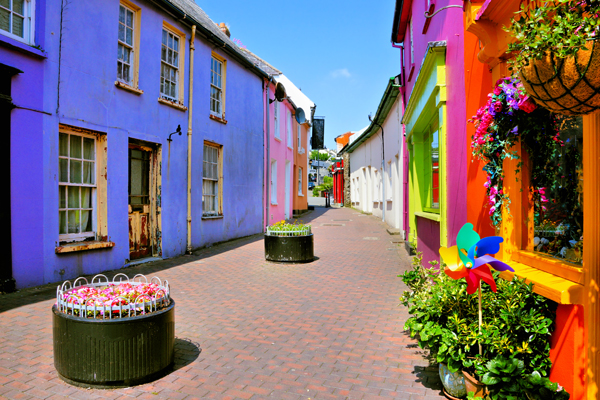 Expats in Kinsale also live in County Cork. It is a popular tourist destination and is exactly what people the world over imagine when they envision a quaint town on the Irish coast. (Like most other coastal towns, it is busy in the summer and quiet in the offseason.)
It is a 30 minute drive without traffic to Cork City, and having a car there is something to seriously consider if you want to explore the county and beyond. If you live in town it is easy to get around without a car if that is your preference.
In early 2022, Blacks of Kinsale announced plans to create a new 20,000 square foot distillery and brewery overlooking the harbour.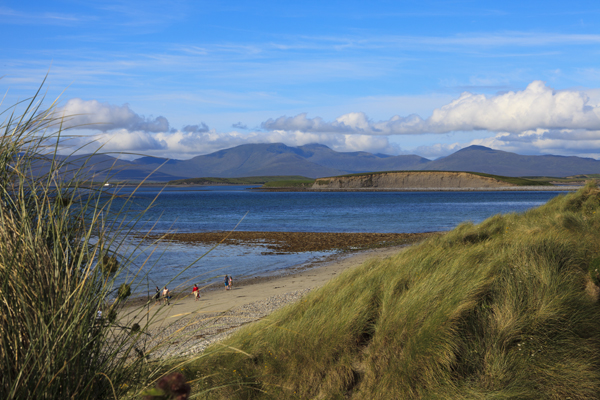 Also on the West Coast of Ireland, in County Mayo, you'll find the coastal town of Westport. While extremely popular in the summer, this is routinely cited as not just a great place to visit, but also a great place to live. Many people also will comment on the great sense of community found in Westport, as well as the many activities.
Located at the head of Kenmare Bay in County Kerry, Kenmare is in the southwest of Ireland.
According to the Expat Exchange member (who lives in a rural area in Ireland) quoted above in Ireland, "Older folk, beaten up by years of the daily grind, seem to find living off the beaten path enjoyable. Tourist towns are often small but provide all the essentials thanks to the influx of foreign money. A big plus is meeting someone on holiday from your home country, and then slyly bragging that "Oh, we're not tourists -- we live here." My favourites are Westport in Co. Mayo and Kenmare in Kerry.
An expat who moved to Kenmare wrote that "Kenmare is very close to Killarney but probably less touristy and prices are more reasonable... It is right on the Ring of Kerry."
Another expat shared that "Kenmare is beautiful. The town center adorable. I literally was discussing this with another expat today. Such a wonderful place for my daughter to grow up. Most everything is in walking distance, we are at a holiday home in one of the many estates here. There are grocery stores and the school 5min walk. The people are very friendly and there are families from all over the world."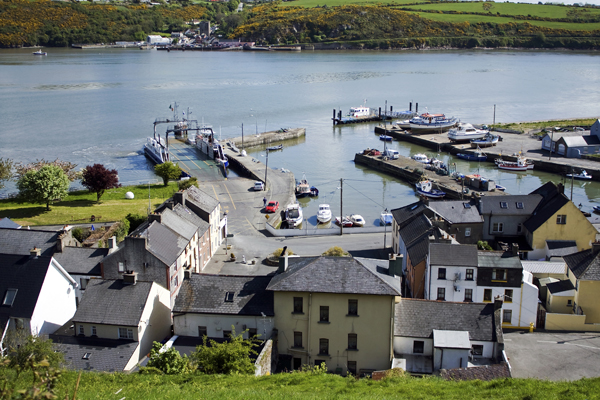 Waterford is a city located in County Waterford in the southeast of Ireland.
One of the more knowledgeable expat on our Ireland network wrote that "People with families might gravitate to less urban areas outside of Dublin, or smaller cities like Cork, Waterford, or Galway. Services are excellent. Being an island, there's always places to explore not far away, along the coast no matter where you live. Grab the dog, the kids, a camera, and a picnic basket, and make some memories, just as the locals do.
Killarney is located in County Kerry in the southwest of Ireland. While most others on our list are located on the coast, Killarney is located on the northeastern shore of Lough Leane, the largest of three lakes in Killarney. If you're looking for a summer friendly location and don't mind a lot of tourists, Killarney may be just the place for you.
An Expat Exchange member wrote that "Killarney is a lovely area... We love to go to the parks around Killarney, when ever we can. You will love them. Also keep in mind, the coastline of Ireland is stunningly beautiful. You will find that Ireland is a photographer's dream come true."
Killarney won the award for the best day out in Ireland. Enough said.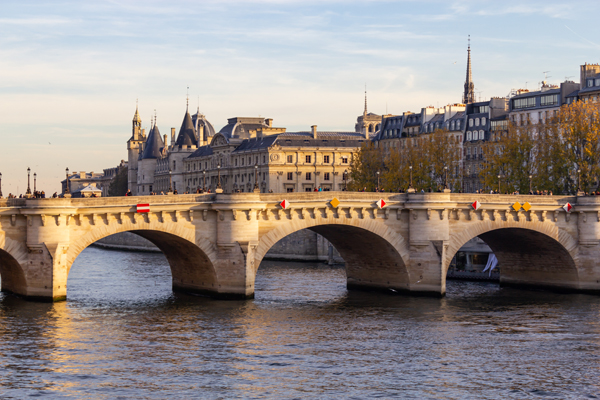 Limerick is a city in County Limerick, and is on the River Shannon in the West of Ireland. It's much smaller than Dublin, and has plenty of restaurants, arts and music, and close to many other great cities in the west, such as Cork and Galway. There are many international companies within commuting distance from Limerick, such as GE Capital, Veritas Software, Ingersoll Rand, Intel and more.
For more information, head over to the Our Expats in Ireland network on Expt Exchange, or read our 10 Tips On Living To Ireland article, will provide a great deal of basic information about what you need to know about moving to Ireland.
It's worth noting that you need to be sponsored by a company or demonstrate that you can support yourself in accordance with Irish immigration law if you're not an EU citizen. One other option is to pursue some kind of educational opportunity.
About the Author

Joshua Wood, LPC joined Expat Exchange in 2000 and serves as one of its Co-Presidents. He is also one of the Founders of Digital Nomad Exchange. Prior to Expat Exchange, Joshua worked for NBC Cable (MSNBC and CNBC Primetime). Joshua has a BA from Syracuse and a Master's in Clinical and Counseling Psychology from Fairleigh Dickinson University. Mr. Wood is also a licensed counselor and psychotherapist.
Some of Joshua's articles include Pros and Cons of Living in Portugal, 10 Best Places to Live in Ireland and Pros and Cons of Living in Uruguay. Connect with Joshua on LinkedIn.