Expats in Portugal: Pros and Cons of Living in Portugal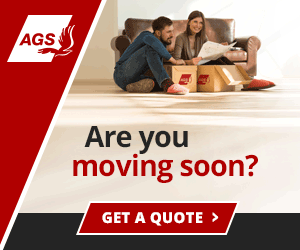 Summary: Expats in Portugal discuss the pros and cons of living in Portugal. Topics covered include where to live, the bureaucracy, the people and more. Expats in Portugal seem to all agree that their little piece of paradise is still in many ways a hidden gem.
If you are contemplating moving to Portugal, we've compiled a list of pros and cons of living in Portugal to help with your decision. Everything on the list comes from expats who are living in Portugal and some who've lived there in the past.
Bureaucracy In Portugal
Con: Bureaucracy is a Big Part of Life in Portugal
One expat in Portugal wrote that "[We] know that things move a bit slower in Portugal so we know to file our paperwork as soon as possible for our residency to ensure adequate time to work through the Bureaucracy."
Another reported: "When dealing with government agencies just be prepared for extreme bureaucracy."
Pro: Expats Can Help You Work Through The Bureaucracy
Expats in Portugal greatly benefit from our belief that expats are truly are each others greatest resource. Luckily, Susan Stults Korthase has selflessly pulled together exactly what you'll neet to navigate the maze.
Start with her article United States Citizens Moving to Portugal: Demystifying the Paper Trail.
Then move on to Get Your First Residence Permit in Portugal, and Renewing Your Portuguese Residence Permit
Health Care in Portugal
Some Expat Report a Positive Experience
"I don't know the details of the pre-existing condition coverage but you might want to get in touch with them via email to ask specifics. What I've found so far is health insurance seems to be much more forgiving in Europe than the US, particularly if you have documentation of consistent insurance coverage. Depending on the condition you may be eligible for an exemption. When I emailed them via their site they responded within a day or two so is probably worth it to ask them directly about your situation."
Some Expats Report Challenges with the System
"Expect a very inefficient, slow system and limited in scope. What I mean by "limited scope" is do not expect much of anything beyond prescriptions, physical therapy, creams, and long waits. MRIs and CT scans are virtually impossible with the public health care. I accidentally discovered one appointment I had was free because I told them I am Type 2 diabetic. Fluent English speaking doctors are not common. I used the VA in CA and the doctors are good and poor just like in Portugal."
Read more in our article about Tips about Health Insurance for Expats in Portugal.
Deciding Where to Live in Portugal
Pro: Portugal Has Something for Everyone
The popularity of Portugal seems to be ever increasing as a destination for expatriates. That being said, many expats still consider it to be a "hidden gem" compared to other locations.
But where in Portugal to live?
An expat advised that, "Cascais is the most expensive (it includes Mt Estoril and Estoril) yet Oeiras, Parede, Caixas are also on this train line along the sea and more affordable. With a car you can go further east, inland."
Also read our articles about the 12 Best Places to Live in Portugal (Slideshow) and Best Neighborhoods in Lisbon.
Con: It Might Take Time to Find Your Perfect Place in Portugal
It's not a true con, but people preparing to move to Portugal should take the time to visit a number of regions, cities and towns before choosing where to live. And, always rent before buying in case you decide to move again.
One highly experienced expat wrote to an expat trying to avoid touristy areas on an exploration trip: "Even if these next suggestions include touristy places, it is for a solid reason and you must consider them: Cascais; Sintra, Peniche, Obidos, Coimbra, Tomar, Aveiro on your way to Porto. From Porto, Braga."
The Portuguese People
Con: Some Find it Challenging to Fit in with the Portuguese People
One expat in Peniche wrote, "I realize that, owing to my appearance (6' 5", very thin, white hair), I cannot dream of becoming physically assimilated in a land of dark hair, stocky people. I'm convinced the cultural assimilation would be easier if I were stocky and dark-haired." He also added, "people, especially in this part of the country, are pretty tough, they lack refinement and subtlety.
However, he did add that the people are "Easy-going... courageous, hospitable, poetry lovers."
Pro: Locals in Other Areas are Very Friendly
One expat living in Lisbon reported that "In my experience, restaurants and cafes afforded me the opportunity to meet new people, develop friendships, and practice speaking the language. At nearly every turn, I was able to find people willing to speak English with me and to offer useful help in developing the ability to speak Portuguese." Another expat agreed, writing that, "I recently moved to Lisbon. I am [a] single retired lady. I'm finding it very easy to meet people and while just beginning to learn Portuguese I find most people in this part of country speak English."
Cost of Living
Con: Some Areas Are Very Expensive
One expat advised another about living in the Algarve: "In my opinion it will be hard to find something for as little as $200 (usd). I lived in the Algarve for 10 years and found a 1 bedroom apartment with a terrace and seaview for 350 euros. And remember you have to put up with the summer inconveniences!! One expat who asked about purchasing a one bedroom apartment in the Saldanha section of Lisbon was advised: "Less than 250K euros?? I think not -- that area is one of the more expensive parts of Lisbon. You will need to move away from the center. Another expat described Cascais as "the most expensive (it includes Mt. Estoril and Estoril)."
Pro: There are Many Affordable (and Great) Places to Live
The expat in the above example about Saldanha in Lisbon received the following advice: "You will need to move away from the center -- Benefica for example. You can find places within one hour of Lisbon. Look at Caldas de Rainha."
Looking near Cascais, an expat wrote that "Oeiras, Parede, Caixas are also on this train line along the sea and more affordable. With a car you can go further east, inland."
Here is cost of living information from Lisbon and Cascais.
Other Pros and Cons of Living in Portugal
Portugal is Beautiful
As one expat wrote when asked about what he appreciates the most about Portugal: "The beautiful and, mainly, pristine beaches, forests, villages, towns, rivers and ocean."
The Restaurants in Portugal Get Rave Reviews
As one expat advised someone considering moving there: "I'd also recommend you try the restaurants. Aside from serving excellent dishes at very reasonable prices, restaurants are a way to learn about the culture. Even the best chefs in the world dine out. Finally, once you start traveling and meeting people, I think you will find that you're not any more unique and distinctive than anyone else. I am constantly blown away by the interesting and talented people I meet here from all corners of the globe."
Some of the Day-to-Day Annoyances for Expats in Portugal
I love Portugal, and one negative thing is the smoking. I have been all throughout big cities in Europe and have never seen so many people smoking on the street. When I go out when friends, I come home reeking like smoke. I am talking about Lisbon so it may not be like that for other towns.
Another expat complained: "A good example would be the dogs barking in some areas. To some that may be a negative, others might not be bothered by it."
About the Author

Joshua Wood, LPC joined Expat Exchange in 2000 and serves as one of its Co-Presidents. He is also one of the Founders of Digital Nomad Exchange. Prior to Expat Exchange, Joshua worked for NBC Cable (MSNBC and CNBC Primetime). Joshua has a BA from Syracuse and a Master's in Clinical and Counseling Psychology from Fairleigh Dickinson University. Mr. Wood is also a licensed counselor and psychotherapist.
Some of Joshua's articles include Pros and Cons of Living in Portugal, 10 Best Places to Live in Ireland and Pros and Cons of Living in Uruguay. Connect with Joshua on LinkedIn.