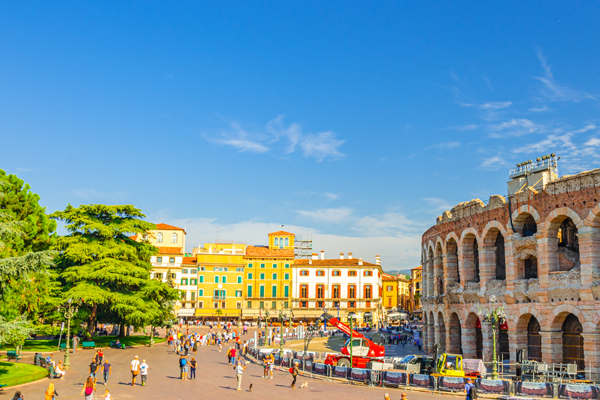 Retiring in Verona is a dream come true for many international retirees. The city's rich history, stunning architecture, and vibrant culture make it an ideal destination for those seeking a relaxed and fulfilling retirement. However, like any foreign country, living in Verona comes with its own set of challenges and rewards.
Living Expenses in Verona
Verona offers a relatively affordable cost of living compared to other Italian cities like Rome or Milan. Rent for a one-bedroom apartment in the city center averages around €700 per month, while utilities and groceries are also reasonably priced. However, dining out and entertainment can be expensive, so it's essential to budget accordingly.
Verona's Climate
Verona enjoys a temperate climate, with hot summers and cool winters. The city experiences four distinct seasons, with temperatures ranging from 0°C in winter to 30°C in summer. This makes it an ideal location for retirees who enjoy a variety of weather conditions and outdoor activities.
Healthcare Facilities
Verona boasts excellent healthcare facilities, with several top-rated hospitals and clinics in the city. The Ospedale Civile Maggiore and the Policlinico Giambattista Rossi are two of the most renowned hospitals in Verona, offering a wide range of medical services and English-speaking staff.
Public Healthcare System
Italy's public healthcare system, Servizio Sanitario Nazionale (SSN), is accessible to all residents, including international retirees. However, many retirees opt for private health insurance to supplement the public healthcare system, ensuring access to private hospitals and shorter waiting times.
Residency Options
Italy offers several residency options for retirees, including the Elective Residence Visa, which allows retirees to live in Italy indefinitely, provided they can demonstrate sufficient income. However, the process can be complex and requires careful planning and preparation.
Outdoor Activities and Parks
Verona is home to numerous parks and recreational areas, including the Giardino Giusti and the Parco delle Colombare. These parks offer beautiful green spaces for walking, picnicking, and enjoying the outdoors.
Local Cuisine and Restaurants
Verona's culinary scene is a delight for food lovers. Restaurants like Osteria Sottocosta and Trattoria Al Pompiere offer traditional Veronese dishes at reasonable prices. For a more upscale dining experience, Ristorante Il Desco is a must-visit.
Language Learning Opportunities
Learning Italian can greatly enhance your retirement experience in Verona. The Dante Alighieri Society offers Italian language courses for all levels, while the University of Verona also provides Italian language and culture courses for foreigners.
Local Culture and Markets
Veronese people are known for their warm hospitality and love for good food and wine. The city hosts several markets, including the Piazza delle Erbe Market, where locals and tourists alike can buy fresh produce, local delicacies, and souvenirs.
Meeting New People and Volunteering
Meeting new people in Verona is easy, thanks to the city's vibrant expat community and numerous social events. Volunteering is also a great way to get involved in the local community. Organizations like the Italian Red Cross and Caritas Verona offer various volunteering opportunities.
Housing Options
Most retirees in Verona opt for apartments in the city center, close to amenities and attractions. However, for those seeking a quieter lifestyle, the outskirts of Verona offer beautiful countryside homes.
Transportation in Verona
Verona's public transportation system is efficient and reliable, making it easy to get around the city without a car. The city is also highly walkable, with most attractions within walking distance from the city center.
In conclusion, retiring in Verona, Italy offers a unique blend of history, culture, and modern amenities. While there are challenges to overcome, the rewards of living in this beautiful city make it a worthwhile choice for many international retirees.