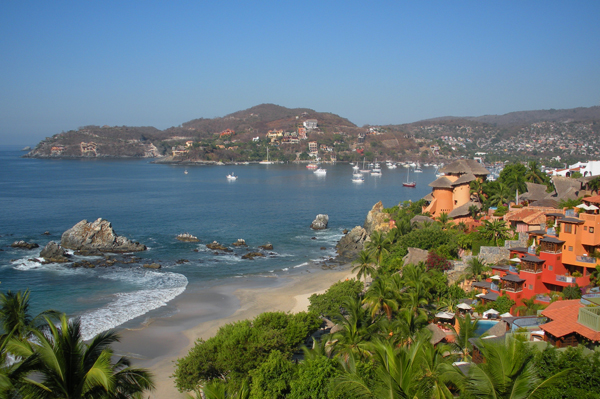 Retiring in Zihuatanejo is a dream come true for many international retirees. The allure of a slower pace of life, the warm climate, and the lower cost of living are just a few of the reasons why people choose to spend their golden years in this charming coastal town. However, like any major life decision, retiring in Zihuatanejo comes with its own set of challenges. From navigating the healthcare system to learning the language, there's a lot to consider before making the move.
Cost of Living in Zihuatanejo
The cost of living in Zihuatanejo is significantly lower than in many Western countries. Rent, groceries, and dining out are all more affordable, making it an attractive option for retirees on a budget. However, it's important to factor in other costs such as healthcare, transportation, and taxes when calculating your overall expenses.
Climate and Weather
Zihuatanejo boasts a tropical climate with warm temperatures year-round. The dry season runs from November to May, while the rainy season typically starts in June and ends in October. Despite the occasional tropical storm, the weather is generally pleasant and conducive to outdoor activities.
Healthcare Options
While Zihuatanejo has several local clinics and hospitals, serious medical conditions may require travel to larger cities like Acapulco or Mexico City. Many retirees opt for private health insurance, which provides access to private hospitals and doctors. However, the public healthcare system is also available to residents, although the quality of care can vary.
Residency Options
Obtaining residency in Mexico is a straightforward process. Retirees can apply for a temporary or permanent resident visa, both of which allow you to live in Mexico full-time. The main requirement is proving you have sufficient financial resources to support yourself.
Recreational Activities and Dining
Zihuatanejo offers a wealth of recreational activities, from fishing and boating to hiking and bird watching. The town is also known for its vibrant dining scene, with popular restaurants like El Arrayan and La Sirena Gorda offering a mix of traditional Mexican cuisine and international dishes.
Language Learning Opportunities
While many locals speak English, learning Spanish can enrich your experience in Zihuatanejo. The Instituto de Lenguajes Puerto del Sol offers Spanish classes for all levels, making it a popular choice for retirees looking to improve their language skills.
Local Community and Markets
The locals in Zihuatanejo are known for their friendliness and hospitality. The town also hosts a weekly market where you can buy fresh produce, handmade crafts, and local delicacies. It's a great way to immerse yourself in the local culture and meet new people.
Housing Options
Most retirees in Zihuatanejo opt for apartments or condos, which are plentiful in the town center and along the beachfront. While some choose to buy property, renting is also a popular option due to the flexibility it offers.
Transportation and Taxes
Getting around Zihuatanejo is easy thanks to its compact size and efficient public transportation system. Many retirees find they don't need a car and prefer to walk or take the bus. As for taxes, Mexico has agreements with several countries to avoid double taxation, but it's advisable to consult with a tax professional to understand your obligations.
Local Culture and Festivals
Zihuatanejo is rich in culture and traditions, with numerous festivals taking place throughout the year. The most notable is the Zihuatanejo International Guitar Festival, which attracts musicians from around the world. It's a wonderful opportunity to experience the local culture and enjoy some world-class music.
Retiring in Zihuatanejo, Mexico offers a unique blend of relaxation, adventure, and cultural immersion. While there are challenges to overcome, the rewards of living in this beautiful coastal town are well worth it.