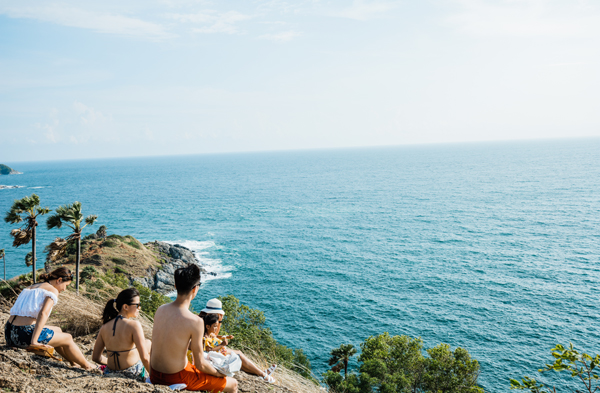 1. Understanding the Driving Culture
Driving in Phuket can be a unique experience. The traffic can be chaotic and the driving habits of locals may seem aggressive and unpredictable to foreigners. It's important to drive defensively and always be aware of your surroundings. Motorbikes are very common and they often weave in and out of traffic, so be prepared for this.
2. Car Recommendation
Smaller cars are recommended for driving in Phuket due to the narrow roads and heavy traffic. A compact car or a scooter is ideal for navigating through the city. However, if you plan on exploring the more rural areas of Phuket, a 4×4 might be more suitable.
3. Parking Situation
Finding parking in Phuket can be challenging, especially in popular tourist areas. However, there are usually paid parking lots available. The cost of parking is relatively cheap compared to Western standards, but it can add up if you're parking in these lots regularly.
4. Driving with an International License
Foreigners can drive in Thailand with an international driving permit (IDP) for up to 90 days. After this period, you will need to obtain a Thai driving license. It's important to always carry your IDP and your home country's driving license when driving.
5. Obtaining a Thai Driving License
To obtain a Thai driving license, you will need to visit the Department of Land Transport with your passport, a valid visa, a medical certificate, your IDP, and your home country's driving license. You will also need to pass a written test and a driving test. It's recommended to hire a translator or a local guide to assist with this process as it can be quite complex and most of the procedures are conducted in Thai.
6. Road Safety
Always wear your seatbelt and ensure that all passengers are also wearing theirs. If you're riding a motorbike, always wear a helmet. It's also important to note that drink driving is a serious offence in Thailand and the legal limit is lower than in many Western countries.
7. Be Aware of the Weather
During the rainy season, roads can become slippery and visibility can be poor. Be extra cautious when driving in these conditions. Also, be aware that flash floods can occur, so avoid driving through flooded areas.
8. Be Prepared for Checkpoints
Police checkpoints are common in Phuket. Always carry your driving documents with you and be prepared to show them if asked. If you're stopped for a traffic violation, remain calm and polite. It's also a good idea to have a basic understanding of Thai traffic laws and regulations.