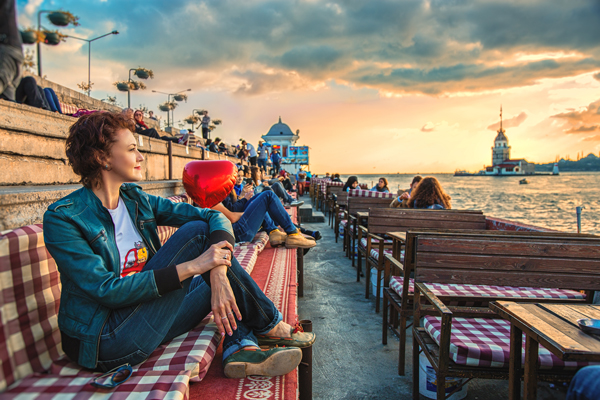 1. Traffic Conditions
Driving in Istanbul can be quite challenging due to heavy traffic, especially during rush hours. The city is known for its congested roads and aggressive drivers. Therefore, it's recommended to have a good understanding of the local driving culture and rules before getting behind the wheel.
2. Car Recommendation
Compact cars are recommended for driving in Istanbul due to the narrow and crowded streets. Smaller cars are easier to maneuver and park. Also, consider choosing a car with a high fuel efficiency as gas prices can be quite high.
3. Parking
Finding parking in Istanbul can be difficult, especially in the city center. Many areas require a parking permit. There are also paid parking lots and garages available, but they can be quite expensive. It's advisable to use public transportation or taxis when going to crowded areas.
4. Driving License
Foreigners can drive in Turkey with an international driving license for six months. After this period, you will need to obtain a Turkish driving license. To do this, you will need to provide a translated and notarized copy of your foreign license, a residency permit, and pass a health check. You may also need to take a driving test, depending on your country of origin.
5. Understanding Road Signs
Road signs in Turkey are generally in Turkish. It's important to familiarize yourself with the basic signs and symbols. There are also many roundabouts in Istanbul, so understanding how to navigate them is crucial.
6. Use of Navigation Systems
Using a reliable navigation system can be very helpful when driving in Istanbul. It can guide you through the complex network of roads and help you avoid traffic jams. However, always keep an eye on the road and use your judgment as some routes may lead you through narrow or crowded streets.
7. Be Prepared for Toll Roads
There are several toll roads and bridges in and around Istanbul. Make sure to have a sufficient balance in your HGS or OGS (automatic toll payment systems) account to avoid fines. These can be topped up at various locations including post offices and banks.
8. Car Insurance
Ensure you have comprehensive car insurance that covers you in Turkey. It's also advisable to have a contact number for roadside assistance in case of emergencies.