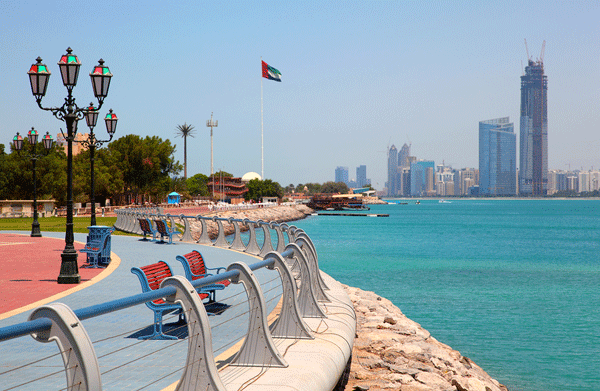 1. Understanding the Driving Culture
Driving in Abu Dhabi can be a unique experience. The roads are generally in excellent condition, but the driving style can be aggressive. Speeding, tailgating, and sudden lane changes are common. It's important to stay alert and drive defensively. Always follow the traffic rules and regulations to ensure your safety.
2. Choosing the Right Car
Most people in Abu Dhabi prefer SUVs due to their comfort, safety features, and suitability for the desert environment. However, smaller cars are also common and can be more economical. The choice of car largely depends on your personal preference, budget, and needs.
3. Parking in Abu Dhabi
Finding parking in Abu Dhabi can be challenging, especially in the city center during peak hours. However, there are numerous paid parking lots and some areas offer free parking. The cost of parking is generally affordable, but it can add up if you park in paid lots regularly.
4. Driving with an International License
Foreigners can drive in Abu Dhabi with an international driving permit (IDP) for a period of up to one year. However, if you are a resident, you will need to obtain a UAE driving license.
5. Obtaining a UAE Driving License
If you hold a driving license from certain countries, you can simply convert it to a UAE driving license without taking a driving test. If your country is not on the list, you will need to enroll in a driving school and pass the theory and practical tests to get your UAE driving license. The process can be lengthy and costly, so it's advisable to start as soon as possible.
6. Following Traffic Rules
Abu Dhabi has strict traffic rules and heavy fines for violations. Always wear your seatbelt, avoid using your phone while driving, and never drink and drive. Speed limits are clearly marked and should be adhered to. Remember that traffic fines in Abu Dhabi can be quite hefty.
7. Dealing with Traffic Jams
Traffic congestion is common in Abu Dhabi, especially during rush hours. Plan your journey in advance and allow extra time for travel. Using navigation apps can help you find the fastest route and avoid traffic jams.
8. Car Maintenance
Due to the hot climate, cars in Abu Dhabi require regular maintenance. Make sure to regularly check your car's oil level, tire pressure, and air conditioning system. Regular servicing will help keep your car in good condition and prevent breakdowns.