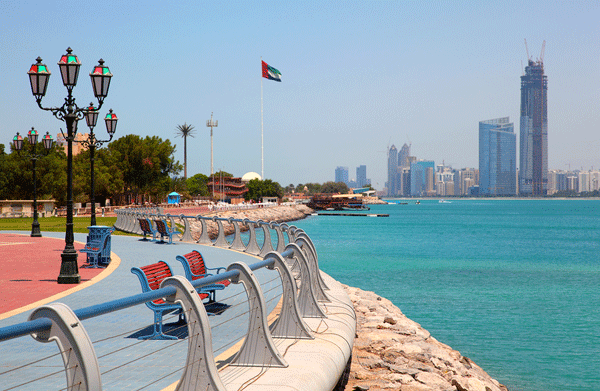 Abu Dhabi, the capital of the United Arab Emirates (UAE), offers a comprehensive healthcare system that includes both public and private facilities. The healthcare system in Abu Dhabi is known for its high-quality services and modern facilities, catering to both residents and expatriates.
UAE's Healthcare System
The UAE's healthcare system is divided into public and private sectors. The public healthcare system, managed by the Abu Dhabi Health Services Company (SEHA), provides healthcare services to UAE nationals and expatriates. Foreigners are allowed to use the public healthcare system, but many expats and digital nomads prefer private hospitals due to shorter waiting times and more personalized care. Public hospitals in Abu Dhabi are well-equipped and offer high-quality services, but people often recommend private hospitals for serious medical emergencies and major surgeries. Private hospitals in Abu Dhabi are known for their state-of-the-art facilities, highly skilled medical professionals, and personalized care.
Hospitals and Clinics for Expats in Abu Dhabi
Some recommended hospitals and clinics in Abu Dhabi include:
Sheikh Khalifa Medical City (Public) – a leading public hospital in Abu Dhabi, offering a wide range of medical services.
Cleveland Clinic Abu Dhabi (Private) – a multispecialty hospital located in Al Maryah Island, known for its advanced medical facilities and expertise in various fields.
Mediclinic Al Noor Hospital (Private) – a private hospital in Khalifa Street, offering a wide range of medical services and specialties.
Al Ain Hospital (Public) – a public hospital in Al Ain, providing comprehensive healthcare services to the community.
Al Corniche Hospital (Public) – a public hospital in Al Corniche, specializing in maternity and neonatal care.
Emergency Services in Abu Dhabi
Abu Dhabi has ambulance services available for emergencies. To call for an ambulance, dial 998 or 999. The response time for ambulances is generally quick, but there may be delays during peak traffic hours or in remote areas.
Health Insurance Companies in Abu Dhabi
Some popular private health insurance companies in Abu Dhabi include Daman, AXA, and Oman Insurance Company. These companies offer various health insurance plans catering to the needs of residents, expatriates, and digital nomads. While some expats and digital nomads may choose to use these local insurance providers, others may opt for specialized expat health insurance providers that cater specifically to their needs.
Insider Tips from Expats in Abu Dhabi: Health Care
"I've been living in Abu Dhabi for a few years now, and I can tell you that it's definitely possible to live comfortably on $5,000 a month, but you'll need to make some adjustments and sacrifices. First, you'll need to find a more affordable neighborhood to live in. Some of the more expensive areas like Saadiyat Island, Al Raha Beach, and Al Reem Island might be out of your budget, so I'd recommend looking into neighborhoods like Khalifa City A, Al Reef, or Mohammed Bin Zayed City. These areas are more budget-friendly and still offer a good quality of life.One of the sacrifices you might have to make is living in a smaller apartment or sharing a villa with other expats. This can help you save on rent, which is usually the biggest expense in Abu Dhabi. You can find a decent 1 or 2-bedroom apartment in the affordable neighborhoods I mentioned for around $1,500 to $2,500 a month.Another thing to consider is transportation. Owning a car can be quite expensive here, so you might want to rely on public transportation or taxis to get around. This can save you a significant amount of money on car payments, insurance, and fuel.Eating out can also be quite expensive in Abu Dhabi, especially if you're used to dining at high-end restaurants. To save money, you can cook at home more often or explore some of the more affordable dining options in the city. There are plenty of budget-friendly restaurants and cafes that offer delicious food at reasonable prices.When it comes to entertainment and leisure activities, you might have to cut back on some of the more expensive options like going to high-end bars, clubs, or attending concerts and events. Instead, you can explore the many free or low-cost activities that Abu Dhabi has to offer, such as visiting the beautiful public beaches, parks, and cultural sites.Overall, living comfortably on $5,000 a month in Abu Dhabi is possible, but you'll need to be mindful of your spending and make some sacrifices in terms of housing, transportation, and entertainment. By choosing a more affordable neighborhood, cutting back on dining out, and finding low-cost leisure activities, you can make it work and still enjoy a good quality of life in this amazing city," commented an expat living in Abu Dhabi.