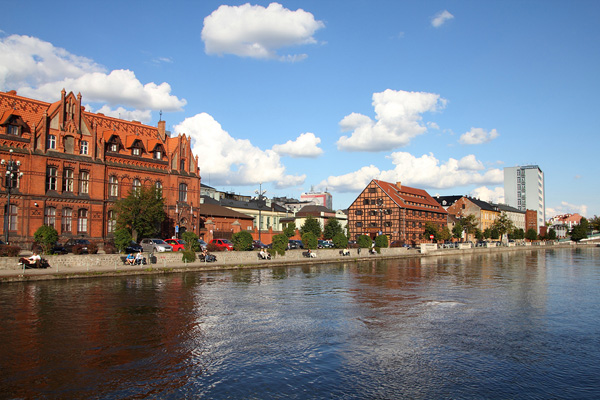 Thinking about moving to Bydgoszcz? Below we highlight some of the pros and cons of living in Bydgoszcz.
Bydgoszcz, a city in northern Poland, is a place that has been attracting a growing number of expats in recent years. Known for its picturesque canals, historic architecture, and vibrant cultural scene, Bydgoszcz offers a unique blend of old-world charm and modern amenities. But like any city, living in Bydgoszcz comes with its own set of pros and cons. In this article, we will delve into the advantages and disadvantages of making Bydgoszcz your home.
Pros of Living in Bydgoszcz
One of the biggest advantages of living in Bydgoszcz is its affordability. Compared to other European cities, the cost of living in Bydgoszcz is relatively low. This includes everything from rent and utilities to groceries and dining out. For example, a meal at an inexpensive restaurant in Bydgoszcz can cost as little as 20 PLN (around 5 USD), while a one-bedroom apartment in the city center can be rented for around 1500 PLN (around 400 USD) per month.
Another advantage of living in Bydgoszcz is its rich cultural scene. The city is home to several theaters, including the renowned Pomeranian Philharmonic, which hosts a variety of concerts and performances throughout the year. There are also numerous museums and art galleries to explore, such as the Leon Wyczó?kowski District Museum, which houses a vast collection of Polish art.
Bydgoszcz also offers plenty of opportunities for outdoor activities. The city is surrounded by beautiful parks and green spaces, such as the My?l?cinek Park, which is one of the largest urban parks in Poland. Here, you can enjoy a variety of activities, from hiking and biking to horseback riding and skiing in the winter.
Furthermore, Bydgoszcz is a city that values community involvement. There are numerous volunteer organizations that you can join, such as the Bydgoszcz Volunteer Centre, which offers a wide range of volunteering opportunities in areas like education, healthcare, and environmental protection.
Finally, Bydgoszcz is a city that is easy to navigate. Its public transportation system is efficient and affordable, with a network of buses and trams that cover the entire city. Moreover, the city is also very walkable, with many of its main attractions located within walking distance of each other.
Cons of Living in Bydgoszcz, Poland
Despite its many advantages, living in Bydgoszcz also comes with its own set of challenges. One of the main disadvantages of living in Bydgoszcz is the language barrier. While English is commonly spoken in tourist areas and by younger generations, it is not widely spoken by the older population. This can make everyday tasks like shopping or visiting the doctor more difficult for expats who do not speak Polish.
Another disadvantage of living in Bydgoszcz is the weather. The city experiences a temperate climate, with cold, snowy winters and mild to warm summers. The winter months can be particularly harsh, with temperatures often dropping below freezing. This can make outdoor activities less enjoyable and can also lead to higher heating costs.
While Bydgoszcz offers a variety of cultural activities, it may not be as vibrant or diverse as larger cities like Warsaw or Krakow. The city's nightlife is also relatively quiet, with a limited number of bars and clubs. This may not be an issue for those who prefer a quieter lifestyle, but it could be a drawback for those who enjoy a more bustling social scene.
Another potential disadvantage of living in Bydgoszcz is the job market. While the city has a growing economy, it is not as robust as in other Polish cities. This can make it more difficult to find job opportunities, particularly for expats who do not speak Polish. However, there are still opportunities in sectors like IT, engineering, and teaching English.
Lastly, while Bydgoszcz is a relatively safe city, it does have a higher crime rate than some other Polish cities. However, most crimes are petty and non-violent, such as pickpocketing and car theft. As with any city, it's important to take precautions and be aware of your surroundings.