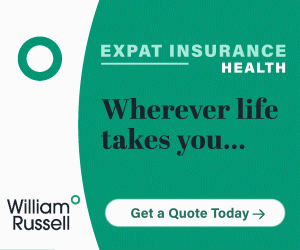 An Expat Talks about Living in Kelowna, Canada

Create an Expat Profile for Your City or Town
What is the name of the city or town that you are reporting on?
Kelowna
How long have you lived there?
9 months
What activities, clubs and organizations would you recommend to newcomers to help them meet others?
Most things happen in, on or around Okanagan Lake which divides Kelowna and West Kelowna. There are two waterfronts with walkways. Music in the park on Friday evenings during summer. Festivals, street parades, wine tasting, cherry picking, beaches, parks, bears, hiking, mountain biking.
William Russell's private medical insurance will cover you and your family wherever you may be. Whether you need primary care or complex surgery, you'll have access to the best hospitals & doctors available. Unlike some insurers, we also include medical evacuation and mental health cover in our plans (except SilverLite).
Get a quote from our partner, William Russell
.
In terms of religious, racial, economic and cultural diversity, are the people of this city or town diverse? Are they accepting of differences? Describe.
People and friendly and welcoming.
What are the main industries in this city? What types of career opportunities commonly exist? How do most people find new jobs?
There are lots of shopping centres, restaurants and small businesses in the area which has a good transport system in place. There are numerous vineyards and orchards in the area and quite a few new housing developments. Glaziers and Chefs are in high demand.
In general, what are peoples' priorities in this city? For example, do lives revolve around work, family, socializing, sports, etc.?
There are many young families and lots of activity on the water in summer and in the snow during winter. Lifestyle - paradise in summer!
If a friend of yours was thinking of moving to this city or town from far away, what other advice would you give them.
Learn to swim since life revolves around a beautiful lake.