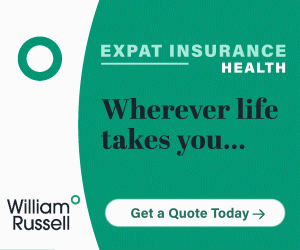 An Expat Talks about Moving to Ocho Rios, Jamaica

Share Your Experiences Moving Overseas
What is the name of the city or town that you are reporting on?
Ocho Rios
Name three things that you wish you had brought and three you wish you had left at home.
I wish I had brought more baby toys, baby clothes and baby accessories in general.
I wish I had left our winter clothes behind! Also, I haven't worn any dressy clothes, nor my high heels.
What advice would you give someone preparing to move to your area about the actual move, choosing a neighborhood and finding a home?
If you have a chance, give yourself plenty time to look for a good place. Call the realtors around, ask friends and acquaintances if they know of a good place. The town is very small and everyone knows one another. So, if you get in the right circle, you are bound to find help in all areas.
What type of housing do you live in? Is this typical for most expats in your area?
We got lucky with our apartment. We have all the amenities many people in Jamaica go without (running water, washer & drier, hot water, AC etc). We even have a dishwasher which we never used, since electricity here is extremely expensive. Our kitchen appliances are modern and really nice. Our internet is much faster than in the US. We have a 2 bedroom/2 bathroom, with a nice balcony overlooking the ocean and the pool. We take our baby son for a swim almost every day!
How did you choose your neighborhood and find your home or apartment?
When we first moved to Ochi, we were staying in an apartment that was rented out by my husband's company. Since the apartment was a bit far from downtown and also very dark, we started looking around for a new place. Our lease was almost up, so we were actively on the lookout. A friend of ours saw a sign right outside a nice looking complex advertising a real estate agency and we called right away. Now we live in an ocean front apt and couldn't be happier.
William Russell's private medical insurance will cover you and your family wherever you may be. Whether you need primary care or complex surgery, you'll have access to the best hospitals & doctors available. Unlike some insurers, we also include medical evacuation and mental health cover in our plans (except SilverLite).
Get a quote from our partner, William Russell
.
Are your housing costs higher or lower than they were in your home country? What is the average cost of housing there?
I think the housing costs are about the same, since we lived in a very expensive area in the US. That being said, I think that the cost of living here may be higher than in the US. Our supermarket runs are much pricier than back home, and electricity alone is more than triple down here.