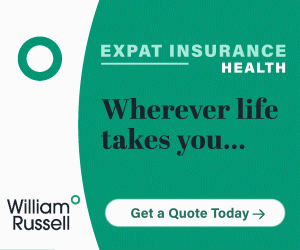 Expat Advice: Culture Shock in Colombo, Sri Lanka

Share Your Experiences with Culture Shock
What is the name of the city or town that you are reporting on?
Colombo
Did you receive any cross-cultural training for your move abroad? If yes, was it before or after the move?
No, In Dubai and the Middle East I practicaly grew up in a multi cultural environment, and had travelled to Sri Lanka 3 times before hence I was kind of aware what to expect.
If they speak another language in your new country, do you speak the language? If yes, did you learn the language before you moved or while abroad? If no, are you planning to learn the language?
In the city, English is widely spoken. When I travelled to villages, people try their best to give and get a message.
I am not fussy about this, after all English is not everyone's language. I'm learning Sinhal basics instead.
Were you worried or concerned about culture shock before you moved abroad?
Not at all.
How significant was the culture shock you experienced when you moved abroad?
You cannot expect home when you are in another country. Simply get on and get used to local ways and leave what you don't fancy aside.
Expats often talk about going through the "stages of culture shock." Examples include the honeymoon phase, the irritation-to-anger stage, the rejection of the culture stage, and the cultural adjustment phase. Do you feel like you went through these or any other stages as you settled into the new culture?
I have been in Sri Lanka close to a year. My home country is 4 hours away by air. When I leave Sri Lanka, I cannot wait to come back.
You cannot expect all the luxuary in this developing island. Certain aspects (i.e. Driving) can be stressful.
There is everything in Sri lanka in small quantities for a satisfactory living.
What, if any, were some of the changes you noticed in yourself that might have been caused by culture shock? These might include things such as anger, depression, anxiety, increased eating or drinking, frustration, homesickness, etc.
I learned to appreciate simple things in life.
What are some things you appreciate most about the new culture?
Friendliness of people and their willingness to help you at every turn.
I was working in London and Latvia before and I was depressed then due to the fact that I did not find genuine people around me.
What are the most challenging aspects of the new culture?
Driving in Colombo - it is changing to the better.
Did you "commit" any embarrassing or humorous cultural blunders? If you did and you'd like to share them, please do tell!
Not yet :-)
But I have heard, you should never mistake Sri Lankans as Indians which apparently drives them up the wall.
Do you have any advice or thoughts about culture shock you would like to share?
Avoid being a typical expat who would find time to complain at every turn, instead gel with the locals with a genuine interest.
Learn the language (although it really is difficult)
Sri Lankans are very highly moved by politics and somewhat against treatment received at the hands of western politics.
Be respectful. remember, this is not our home. Do not forget the manners we learned growing up. This is an Asian nation and respect goes a long way!