The Most Sought After Document in South America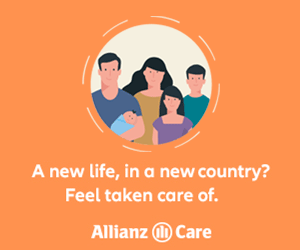 Summary: Charles Barrett offers some helpful tips to ensure that you minimize risk associated with a lost or stolen passport.
Your US Passport is one of the most sought after documents in South America. A stolen, then altered passport is worth thousands of dollars on the black market. Here are some helpful tips to ensure that you minimize risk associated with a lost or stolen passport.
When you arrive in Ecuador, you should make a color copy of your passport. Carry that with you and not your original. Have the color copy Notarized by a Notario, then use that notarized color copy for any customs or legal needs you may incur. Put your original passport in the safe at your hotel. If there isn't a safe then hide the passport, but do not leave it where it is easy to find.
When you take your passport to some official, have the notarized color copy along with your original passport, to show the official they are identical, but do not leave the original with the official – only leave your color notarized copy with them. In discussing this issue with one of the leading lawyers in Cuenca, Ecuador, he emphasized there is no requirement to leave your original passport with any official.
Do not leave your passport with your own lawyer unless you have been to their offices and you totally trust them. Again there is not a legal requirement or reason to leave that passport. One story this lawyer told me was of a man who came to him. This Expat sent his passport to the lawyer he was using, only to have that lawyer disconnect his phone and move his office. The man could not find the lawyer or the passport.
Losing your passport in any foreign country is sticky matter, so do your best to know where your passport is at all times. Having one or two backup copies provides some measure of safe guard. Also, you should know how to contact the nearest US Consulate in Ecuador in case you do lose your passport. They can help you to get another copy if necessary.
Other helpful tips for travelling in Ecuador
Do not carry your wallet or purse with you with all your identification and credit cards. Carry one or maybe two cards with you and a color copy of your passport. Keep each card in a different pocket if possible, so that if something happens maybe you'll only have to give them part of your money or one credit card! (Theft of personal property is something to be aware of when walking around the streets of Ecuadorian cities.
Before you leave the US, notify your credit card companies you are going to be out of the USA and inform them where you will be using your card. Have the contact information for your banks and credit cards in case you need to call them.
Don't wear expensive jewelry items when walking around in downtown areas! This is a red flag for attracting petty theft!
Other than these alerts, be careful and have a good experience. If you would like our free 14 page "HELPFUL FACTS ABOUT ECUADOR" just write me [email protected].
About the Author
Charles Barrett retired Political Consultant and Marketing Professional for 25 years. Charles is with Relocation Services of Ecuador (RSE), which specializes in the Manta, Cuenca, Loja and Quito areas of Ecuador.
First Published: Jan 05, 2012