Expat Health Insurance
When you move internationally, you'll need to choose between long-term international health insurance to cover you anywhere in the world, typically for 6+ month stays and travel, and nomad or travel health insurance for shorter stays. We've partnered with several of the most respected insurers in the international health and travel insurance industry.
These plans are typically for 6+ months stays and travel.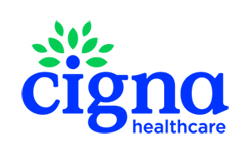 With Cigna Global Health Options, you can create an international health insurance plan that's perfectly tailored for the needs of you and your family. We provide the reassurance of comprehensive core cover, and the flexibility of adding as many extra benefits as you want to ensure you have a plan perfectly suited to your needs.
Our partner, International Citizens Insurance, is the premier provider of international health insurance, travel medical insurance and expatriate insurance, offering comprehensive plans at affordable rates. If you need help choosing a plan for work or your family, view our plans or contact one of their licensed agents. They'll provide comparison quotes from Cigna, Allianz, GeoBlue, Now Health International and IMG.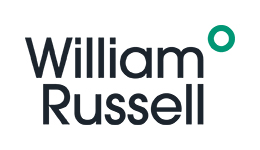 International insurance & protection for expats, families, international citizens, remote workers & frequent travellers. William Russell has been the leading independent provider for expat health, life and income protection insurance for 28 years. With our trademark customer service, you can rest assured that you're in safe hands.

GeoBlue offers global health plans for international assignments or trips lasting 6 months or longer. With access to over 1.7M medical providers in 190 countries around the world, GeoBlue provides members with solutions and industry-leading digital services - ensuring top-quality coverage to people who live, work, study and travel internationally.
These nomad or travel health insurance plans are typically for shorter stays and travel. If you're heading to a country that requires proof of health insurance, this type of insurance often satisfies that requirement.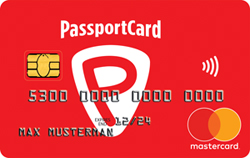 Never worry about paying your medical bills out of pocket again. The innovative PassportCard allows for a stress-free experience for all expat families, remote travelers, and workers. With a 24/7 customer service and an outstanding customer base of over 2 Million clients, it will feel like medical care at home. Get up to 10% off on your policy now.

Leaving home for work, school, or vacation? Be sure you take the right international travel health insurance with you. Plans vary in levels of coverage and duration, and all plans include medically necessary COVID-19 testing and treatment.

Our personalized recommendations ensure your health insurance in Germany suits your lifestyle - and budget. Choose the doctors and treatments that work best for you. Get reimbursed for a comprehensive range of health services. Our aim is to offer honest, simple insurance in Germany.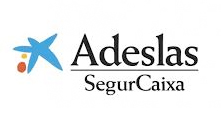 SegurCaixa Adeslas, the No.1 health insurance company in Spain. We provide health insurance for expats to obtain Spanish visas such as the non-lucrative, digital nomad, golden visa and student visa. Our insurance also meets the requirements for Spanish residency, TIE and NIE applications and renewals.