Mumbai, India
Last updated on Jul 28, 2021
Summary: Expats, digital nomads and retirees talk about what it is really like living in Mumbai, India. They offer advice about meeting people, cost of living, finding a home and more.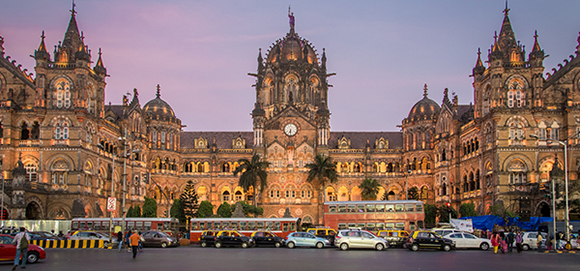 What do I need to know before moving to Mumbai?
When we asked people what advice they would give someone preparing to move to Mumbai, they said:
"The best advice was to bring a great mattress; Indian mattress are not like ones at home. Bring your vacuum cleaner; I have a Kirby so it really hurts that I left it behind. Choose a very good moving company; I thought mine did ok until I heard war stories from other expats (I did send an apology). Get your PAN card ASAP; you can't sign a lease agreement without one. Be very clear to what you want and make sure the settling in people stick to your guidelines as they will waste your time showing things that don't fit; I knew what was on the boat and needed 4 bedrooms and they kept showing us 3 bedroom flats. I knew that I wanted to be close to Indian culture without sacrificing access to expat shopping. I did not want my husband and children to spend more than one hour on commuting. Ask Indians for advice; so many freely helped us navigate the waters. They were our saving grace," commented one expat who made the move to Mumbai.
How do I find a place to live in Mumbai?
We asked expats how they chose their neighborhood and found a place to live. They answered:
"We live in Powai; I chose the area by finding the middle spot on the map between my husband's office commute and my kids' school bus ride," commented one expat who made the move to Mumbai.
What is a typical expat home or apartment like in Mumbai?
"We live in 2000 sq ft, flat; 4 bedroom that 3 bedrooms have 2 floor to ceiling wall closets; 5 bathrooms as the smallest is for the maid; 3 patios with 2 small patios attached to 2 bedrooms. The kitchen is small with one sink and a built in stove and a patio for the washing machine. I had to buy the refrigerator. I have a storage room with shelves. I have wall sliding glass doors in 2 bedrooms and the living room, and large window in the dining area, giving the place lots of light, and unfortunately, heat. We have an AC unit in each bedroom and living room. It is smaller than most expats' homes. They tend to live in much larger flats," explained one expat living in Mumbai, India.
What is the average cost of housing in Mumbai?
If you are thinking about moving to Mumbai, cost of living in probably a key consideration. Expats commented about the cost of housing:
"Lower than home. My area is around 1 lac; we pay less than most expats in Powai, and much more than most Indians. Our electrical bill is much lower than expats, but have my Indian friends falling over in shock," remarked another expat who made the move to Mumbai.
What should I bring when moving to Mumbai?
If you live in Mumbai, newcomers to Mumbai would love to hear your answer to this question.
People living in Mumbai were asked what three things they wish they had brought and three they wish they had left behind. They wrote:
"I wish I brought my vacuum cleaner as Mumbai is terribly dusty. Otherwise, I've been able to buy anything else I need. I wish I left all my oven cookware behind as ovens don't come with flats. It is an appliance I'm not willing to buy," added another expat in Mumbai.
What do expats in Mumbai appreciate most about the local culture?
"Delivery service for everything. My dog got sick and a vet came to the house. I order almost all my groceries. With the help of my Indian friends, I got a cook and maid at current rates instead of expat rates. My Mumbai dentist has equipment better than my dentist did at home. Once I figured out how to get around, I now ride rickshaws everywhere," added another expat who made the move to Mumbai.
"The food. The food. The food. The amazing things you can get in the markets/shops from scarves to carvings to jewelry. People are very friendly if you smile when asking for help. My friends who helped us adjust that became the closest we've ever had. Oh, and Bollywood. Its absurdity/dancing is just a lot of fun and I bought a few movies and will keep up with the celebrities," explained one expat living in Mumbai, India.
What do expats find most challenging?
"Indians aim to please...my husband. My husband's British accent is easier to understand than my Texas accent so I have to be a bit in their face. India is a cash society and don't accept credit cards readily so we had a bit of cash flow issues at first. Being fashionable 30 minutes to hour late to an event is expected," commented one expat who made the move to Mumbai.
"I work from home and this helps. I do miss being part of a small community and family," remarked another expat living in Mumbai, India.
Answer Question & View More Answers
About the Author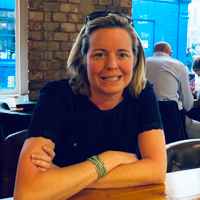 Betsy Burlingame is the Founder and President of Expat Exchange and is one of the Founders of Digital Nomad Exchange. She launched Expat Exchange in 1997 as her Master's thesis project at NYU. Prior to Expat Exchange, Betsy worked at AT&T in International and Mass Market Marketing. She graduated from Ohio Wesleyan University with a BA in International Business and German.
Some of Betsy's articles include 12 Best Places to Live in Portugal, 7 Best Places to Live in Panama and 12 Things to Know Before Moving to the Dominican Republic. Betsy loves to travel and spend time with her family. Connect with Betsy on LinkedIn.