Retire in Uruguay
Last updated on Nov 27, 2021
Summary: What is it like to retire in Uruguay? Retirees share their experiences living in Uruguay.
How do I meet people in Uruguay?
When we asked people living in Uruguay about club and activities where newcomers can meet others, they responded:
"Hah! That's what we DON'T have here... Here is just a magic vibe, granite boulders covered with mussels & snails, the mighty Atlantic on your doorstep, with 4 beaches. As for activities, just daily life is enough for us... Gardening, cooking out, building on our house. The whole area is filled with national parks and some old Spanish/Portuguese forts, etc. Great for hiking through the ghost gums (eucalyptus trees), checking out the capybara & fantastic birds from a comfy blind, and perving on all that luscious plants in the shade gardens, etc... Laguna Negra is nearby, a great lake for fishing & camping. Don't expect your catfish to look like the ones you've caught. These have a fin all the way around the back to the belly side of the tail, but they taste the same... If you or your kids are into soccer (futbol here) then you're home free as far as a social life. Life revolves around the kids. Get to know your lavadera (laundry lady). Ana is great, cheap, and knows how to get whites white. The "other guy," however, who has stickers on all the fridges in the rental places, will hang your clothes on the line & spray with fragrance. :-/ They will come home with all of the dirt still in them, but smelling fresh, thank you... Our town dentist, Mario Garcia, is a godsend! The ONLY completely pain-free dentist I have ever known. We're getting ready to move back North for a spell to take care of elderly parents, but we are having hub's teeth fixed first. He needs a partial for the uppers, as he lost his back teeth long ago. He does NOT like going to the dentist, but he & Mario are friends & fishing buddies now. The partial & an implant in front are going to cost us about 1/20th of what we'd pay in the US and First Class work it is... Never any mercury fillings down here. In fact, Mario specializes in removing mercury fillings and replacing with ceramic," remarked another retiree in Punta del Diablo.
"First of all, learn some Spanish, preferably Castellano (Castile, Spain) instead of the Mexican version... They will understand YOU, but you may not understand THEM... Many TV shows here are in English with Spanish subtitles... It helps, believe me, especially with grammar. We have one Canadian couple here and one crusty old Irishman... Those are the only expats we have met in our tiny fishing village of 1,000 souls... This agrees with us PERFECTLY, as we want to assimilate, not hang with expats. I would recommend just chatting the local up - your grocery clerk, the fellow who fills the tank for your car at the Ancap station, the meat man (prime rib is always in the meat locker, seldom out front). We have made friends of a family who own a wine/cheese shop in the town where we buy our groceries... They love to practice their English while we practice our Spanish. My dentist has just returned from a trip to British Columbia to do a work/study tour on a boat up there. He practices his English with me & I practice my Spanish with him... We have been so well received & made welcome, I may eventually offer English classes for adults... My best advice is not to be shy and simply venture "Buen dia" occasionally until you feel more comfortable. Undoubtably, someone will eventually try to engage you in conversation on the bus or at the market. If they speak to fast for you to understand, simply request "mas lentamente, por favor" & they will slow down. I had to retrain my ears to the Castellano, altho I had grown up speaking Tex/Mex and Mexican Spanish. Just be yourself, be courteous & respectful, smile & the world will open up for you. Be aware that here we don't say "Adios" but, rather, "Ciao!" Schnitzel is Milanesa here... Germans may have invented it, but the Italians immigrated first, so there ya go... :D One of the BEST places to meet people is the local futbol matches and/or practices. Uruguayans are rabid futbol fans, and will quickly try to persuade you to root for their favorite teams... ;p," said a retiree who moved to Punta del Diablo, Uruguay.
What is life like in Uruguay?
When we asked people living in Uruguay what life is like and how people spend their time, they said:
"Family, family, family. Getting ready for tourist season. Working like demons to keep their renters happy & greet guests, etc. during the season. Rest like crazy the first 2 months after high season & plan for next year. Many things have changed since we arrived in 2011. For one thing, instead of having little wooden "corrals" for the garbage (which dogs would get into & spread trash everywhere), we now have the standard type dumpsters and DAILY garbage service. There is another truck that follows the first once a week and it is equipped to wash the dumpster once it is emptied... Very cool," said another retiree in Punta del Diablo.
"Family is the MOST important consideration here. Raising kids on pure air, clean water, unprocessed foods (keeping them from eating too many sweets) are all high priorities. Life is not a race here. Relax, take five minutes instead of one - they're small. :D The parilla is an EVENT, not a meal. It's a chance for family & friends to get together around the grill for nice conversation while the kids run around, a few delicious bites, a glass or two of excellent wine... Our village is centered around two things: tourism & fishing. One feeds the other & vice-versa. The one word that ALWAYS comes up in conversations about Punta del Diablo is "que tranquilo," which, of course, it IS. Everyone is relaxed... I found myself relaxing immediately. Anything that can't be finished today will certainly be waiting for you tomorrow. I doubt, when I stand before my Maker, that I will regret not having spent more time cleaning house or washing dishes. Rather, time with friends on the beach fishing or taking the sun, enjoying one another's company is a high priority for me," commented one retiree living in Punta del Diablo, Uruguay.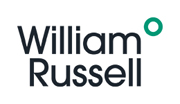 William Russell's private medical insurance will cover you and your family wherever you may be. Whether you need primary care or complex surgery, you'll have access to the best hospitals & doctors available. Unlike some insurers, we also include medical evacuation and mental health cover in our plans (except SilverLite). Get a quote from our partner, William Russell.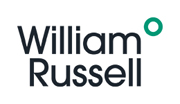 William Russell's private medical insurance will cover you and your family wherever you may be. Whether you need primary care or complex surgery, you'll have access to the best hospitals & doctors available. Unlike some insurers, we also include medical evacuation and mental health cover in our plans (except SilverLite). Get a quote from our partner, William Russell.
What do I need to know before retiring in Uruguay?
If you live in Uruguay, newcomers to Uruguay would love to hear your answer to this question.
When we asked people what advice they would give someone preparing to move to Uruguay, they said:
"Learn Spanish before you come! Yes, they say everyone speaks English, but that's not true of the interior (or anyplace away from Montevideo). Learn Spanish! Learn to ride a small motor bike or 4-wheeler. You do not want to own a car here; the streets will eat it. Also, the salt air from the Atlantic. We use the bus to go out of town for major purchases, and use a small scooter & a 4-wheeler for getting around town. DRESS DOWN! Wearing your old sweats & flip-flops works to your advantage here. Especially if you're thinking of living here, you want to dress down. Flashy clothes gets you robbed. Dress down comfy - jeans, t-shirt, camos, work clothes.... Leave the suit in the suitcase. Learn to use a fireplace and/or wood stove competently without smoking up the house. Learn what to look for before you rent a house with a fireplace or wood stove. I.e., don't rent a small house with a huge fireplace! The big fireplace will actually suck more heat out of the house than it leaves in it - where YOU are! Find a house with a fireplace sized appropriately. It will make the difference between an economical, comfy winter and a chilly, expensive one. If renting, you will never find a Uruguayo house that has hot water in the kitchen, so just get over it. They have a tap in the shower and a bucket. Fill bucket with hot from the shower & tote it to the kitchen. Ta. Learn small motor repair - esp. chainsaws, motorbikes, and 4-wheelers. We have 2 mechanics in town and they will both skin you alive. One will fix the vehicle just enough to keep it running a week, then you'll be back for more repairs. The other will siphon the gas from your tank & tell you it was empty when you brought it to him. GAS is expensive. At present, we pay 70 pesos per liter here in Diablo for gas brought in from Brazil. If you buy from the gas station in Coronilla, it sells for 42 pesos/liter and Uruguayo gas, better quality. Learn to work with propane. Cooking revolves around the 13kg propane cylinder here. BUY MORE THAN ONE so you have time to wait for refills to be delivered. "Manana" (minus tilde) does not always mean "tomorrow" - it could be next week. Learn how to connect & disconnect your gas tanks yourself. Learn how to cook over wood on the grill. Charcoal in the bag exists here, but nothing like Kingsford. It's expensive when you can find it and it throws sparks. Learn to cook in the fireplace - you might enjoy it. Make yourself speak Spanish, even if you're shy or feel embarrassed. Check out DuoLingo.com. Even if you're tripping over your words, the people will appreciate you more for making the effort. Shop around for your internet. Antel (govt phone company) currently offers LTE superfast modem with 30GB downloads for 1,200 pesos (about $60USD) per month. BUT... when you get there to buy one, they're always out of them. We just got a new one after our old contract expired... We pay 750 pesos/mo for 12gb, about $25USD/month. DON'T be afraid to shop on the Brazil side of Chuy, the international free zone town. We bought our wood stove there at factory prices because Brazil's cast iron is better made than UY's. UY produces very little in the way of picante sauces, etc., so we get most of our groceries there as well. Clothes, groceries, shoes, tools, etc., we buy in Brazil for better selection, better prices, better quality," explained a retiree in Punta del Diablo.
"Bring flip-flops. Bring your favorite condiments, especially if you like spicy foods. Leave heavy coats behind, as winter only lasts about 3 months & spring is usually beautiful. That said, bone up on your fire-tending skills, as most home heating is by wood fire... If you split your own wood, you can buy it cheaper. Make friends with a good firewood vendor. Bring earmuffs for winter, as we do have a lot of wind (the Pamperos). Bring comfy pants with lots of pockets for shells, etc. when you hit the beach. ALWAYS save your empty beer bottles, as you get a 10- to 15-peso discount when you return the "dead soldiers" as you purchase more beer. Same with wine - returning the bottles (esp. the 5-liter bottles) saves you 165 pesos or so (about $8.50). Get the tri-fold maps from an Ancap station. Worth every penny of the $10, they have a map of UY, another of all the MercoSur countries, a map of Montevideo, and city street maps of all of the major cities... PDD is not listed, as we have only one main road through town... ;p Be prepared to be unprepared for the welcome you receive, the wonderful food & wine, the genuinely friendly people. We have found our new home, for sure. Lay out your trips in advance & plan to use the least fuel possible... Gas is about $8/gallon, so we use it well. We bought a 1968 VW Bug for $3500 USD. She's economical, reliable & parts are cheap as dirt. We bought an engine belt, new fuel lines, fuel filter, new seatbelts, and a new door knob for only $10. The fuel lines & filter were installed curbside at no additional cost. We had the resistor for the windshield wipers changed out curbside & were given a handful of extra fuses. The labor took 2 hours, but the total cost was $16. Learn to use propane. It's one of the things they do best here. Exchange of a 33-lb cylinder is only $16. The 2-lb cylinder for the gas stove in the kitchen costs $5. If you plan to immigrate, come down during the fall & stay thru the winter, so you know what you're getting into. You will probably be pleasantly surprised - we were. Now that we're hooked, we're buying property & starting building a home. Buy a cell phone from Antel, the govt phone company. A mid-range phone with camera & MP3 player, Bluetooth, and internet will set you back $26, with $5/month for service. :D Try the Uruguayo products. We have found many to be superior to brands we used in the US. If you have allergies, plan to obtain some antihistamines & decongestants from a farmacia here. You can get Loratadine cheaply for the first; you can still get pseudoephedrine down here without being spread-eagled outside the pharmacy. If you have health issues & are on regular medications, most are available over the counter without prescription here. Put off any dental work until you get here - it's incredibly high quality, latest technology, and incredibly cheap... I had a cracked molar that eventually broke, losing 25% of the back corner. Mario, my fabulous dentist, my hero - fixed it for $40 USD. Be prepared to be amazed at how little govt interference these people have in their lives. Be prepared to make friends with the police. They are not at all the threatening thugs one fears in the US," explained one retiree living in Punta del Diablo.
What type of recreational activities are there in Uruguay?
"Recreational activities are quite popular here in Paysandu and constitute a good quality of life. Most are friends or family events and include golf and swimming at the golf club and archery at the archery club. Competition bike riding is common amongst 10-speed bike riders, mountain bike riders and dirt bike riders. Horseback riding is a common pastime for country-dwellers or city-dwellers, enjoying it on the weekends. There also is a racetrack for racing cars that is popular amongst the race car "junkies". Amongst all these activities soccer or "futile" is by far the most popular, most enjoyed, and cheapest sport that Uruguayans enjoy. Along with many of these recreational activities, good-ole camping is quite popular," said another member in Paysandu.
Where will I buy groceries and do other shopping in Uruguay?
"Most people shop at their local Ta-Ta Supermarket (equivalent to a Ralph's in California). There they carry everything that a normal supermarkets carries. Fruiterias, or fruit & vegetable stands, are available on every corner for delicious seasonal fresh fruits and vegetables. Your local corner bakery provides many fresh baked breads and goods," said another retiree in living in Paysandu, Uruguay.
About the Author

Joshua Wood, LPC joined Expat Exchange in 2000 and serves as one of its Co-Presidents. He is also one of the Founders of Digital Nomad Exchange. Prior to Expat Exchange, Joshua worked for NBC Cable (MSNBC and CNBC Primetime). Joshua has a BA from Syracuse and a Master's in Clinical and Counseling Psychology from Fairleigh Dickinson University. Mr. Wood is also a licensed counselor and psychotherapist.
Some of Joshua's articles include Pros and Cons of Living in Portugal, 10 Best Places to Live in Ireland and Pros and Cons of Living in Uruguay. Connect with Joshua on LinkedIn.