An Honest Panama Weather Report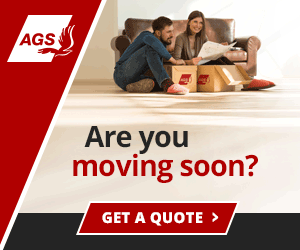 Don't be fooled, Panama City is HOT. Now it's not Arizona hot, but it's sure close to Miami-in-July-when-nobody-visits hot. The good news is that it's very lovely during the evenings. The daytime is sweaty during the more humid months of May-November and can be unbearable. But, it isn't all that hard to bear during the drier months of December-April. Temperatures during those months range from 85 to 90 degrees Fahrenheit. Some people find it too hot, others don't. But then again, some people live in Las Vegas -- so who knows? There are days when I can't believe how nice the weather is and others when my armpit stains are approaching my waistline and I wish I was in cooler climes.
Boquete weather is weird. There are times when it's quite hot and other times when it is down right COLD. I can't seem to figure out when those seasons are and neither has anybody else I've spoken to. Like everywhere else in Panama (except the Caribbean side), it generally rains more from May through November. If you like cooler weather, then you'll prefer Boquete over Panama City. The altitude means that you'll see more pine trees than palms and might want a room with a fireplace or at least a little ceramic heater.
Bocas del Toro's weather, in my opinion, is just not great. I'm sure there are times when it's perfectly sunny and the ocean is flat. I just can't seem to find out when that is. Weather patterns on the Caribbean side where Bocas is located are almost the mirror opposite of the Pacific. The months with the best weather are October and the worst of the rain and winds is in January.
Weather in Panama is as varied as the terrain. You can find cooler climates in the mountains of Sora (near Panama City) and already famous Boquete (near David) and the Anton Valley. If you like hot and dry, the Azuero Peninsula's east coast tends to be dry as well as parts of the Central Pacific like Playa Santa Clara. That's supposedly why the Decameron resort chose that area for their mega resort. The weather is not perfect. San Jose, Costa Rica has near-perfect weather (again, my opinion) but the city is unfortunately not so pretty. Life is filled with these cruel tradeoffs. For example, chocolate is tasty, but makes you fat. If you traverse enough of Panama you'll probably find a climate you like, unless you're really into skiing.
About the Author
Casey Halloran has lived and worked in Costa Rica for nearly a decade and now resides in Panama. He operates a travel and real estate agency, panama
realestatepros.com.
Comments
guest
Can Someone with Arthritis live comfortably in Panama.