UK Work Permits
By Skill Clear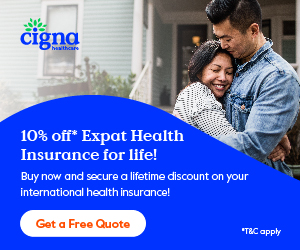 Summary: Obtaining UK work permits can be a complex endeavor for individuals that seek to move to the United Kingdom, and also HR departments deploying employees abroad.
Who can and who can't work and live in the UK?
(information kindly provided by UK Visas" target="_blank">SkillClear UK Visa Services)
Permanent Residents of the UK and British and European Nationals [EEA] do not need to apply for the right to work in the UK. Most others will need to ensure that they have this right to work, study or live in the UK and there are many ways in which this can be achieved. It is vital that the correct visa is obtained before travelling to the UK as you will usually not be able to correct any mistakes after you have arrived.
The UK operates a Points Based System of visas, with individuals being awarded points for their age, level of education, past earnings and experience. The primary options for working in the UK are:
The most common Tier 1 Visa is the Tier 1 General Visa. This is for highly skilled individuals and allows them to enter the UK without needing to have first found a job. Holders of the Tier 1 General Visa can work in any capacity (including self-employment) and for any employer. Time spent in the UK will count towards Indefinite Leave to Remain (ILR). ILR is also know as Permanent Residence and allows you to live and work in the UK free of immigration restrictions. There are a number of other categories within the Tier 1 Visa, including the Tier 1 Post Study Work Visa, designed to allow those who have studied in the UK to work for two years after their studies, and further categories for Investors and Entrepreneurs, both sub-categories being related to significant investment in the UK.
To find out if you qualify for Tier 1 General use this Tier 1 Visa Points Calculator and request a free assessment.
This is commonly referred to as a Work Permit and requires you to firstly have an offer of employment. The employer must be registered as a sponsor with the Home Office and then issue you with a Certificate of Sponsorship. Once you have this you will be able to apply for a Tier 2 Visa. This status also counts towards ILR and you can switch to Tier 1 General status at any time to give you greater flexibility. Tier 2 only allows you to work for the named employer and you will have to make another application for a new Tier 2 Visa in the UK if you wish to work for a different employer.
Before an employer can sponsor a prospective employee they must have registered their Company as a Sponsor with the Home Office. They will then be able to issue Certificates of Sponsorship. The Home Office will audit the employer on a regular basis and it is vital that the employer maintains suitable records and complies with immigration rules. Failure to do so can result in heavy fines and revocation of work permits.
Commonly referred to as a Student Visa, the Tier 4 Visa allows you to enter the UK for the purposes of study once you have obtained a confirmed place on a course at an approved educational establishment. Once you have completed your studies you might be able to continue your stay in the UK by applying for the Tier 1 PSW Visa. The Tier 4 Visa does not count towards ILR but you can switch to Tier 1 General or Tier 2 without having to leave the UK.
Commonly known as a Working Holiday Visa, this allows citizens of a limited number of countries to visit the UK with the right to work for two years. The purpose of this visa is to experience UK culture whilst being able to support yourself by taking employment. You must leave the UK by the end of your visa period and you will not be able to switch into other visa categories inside the UK.
Many UK Visas allow you to bring your family with you to the UK as your dependants and they would usually be granted the right to work for any employer in any capacity regardless of the visa that you hold.
If you wish to visit the UK then whether or not you will need to obtain a UK Visa will depend on your nationality. You would not be expected to undertake any work whilst visiting the UK, although you can obtain a Business Visit Visa for the express purpose of undertaking business-related meetings in the UK.
About the Author
This information has been supplied in association with our partners at SkillClear Visa Services - Immigration, Work Permit and Visa Consultants. With over 15 years experience providing Immigration and Work Permit Consultancy Services relating to global immigration, we provide a complete immigration service for Employers, Employees and HR Professionals, helping skilled workers and their families live and work in the UK and around the world.