Thank God for Honduras!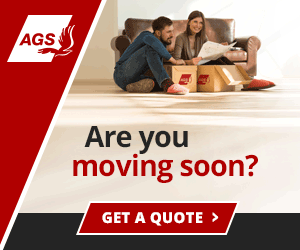 Summary: Gracias, Honduras is a true hidden jewel - totally unspoiled and much like a century ago. You'll need to know Spanish as this town of 12,000 has less than a dozen expats, but this peaceful place offers a low cost of living, little crime and one of the largest tracts of cloud forest left in Central America.
In 1536 when exploring the mountainous central Honduras looking for an area to establish a city, Captain Juan de Chavez finally found a flat enough area to establish a settlement he proclaimed,
"Gracias a Dios que hemos hallado tierra llana" (thank God that we have finally found flat land). Well the name "Gracias a Dios" stuck to become the name of the city, although it is referred to simply as 'Gracias'.
When I first traveled here in January of 2010 I thought to myself, 'thank God there are still places like this!'
Totally unspoiled and much like a century ago, Gracias is a true hidden jewel. On a small hill next to the town the Spanish established a fort, still almost perfectly intact. Only 15 minutes away there is a pleasant hot spring day resort. Most people do not think of anywhere but the island of Roatan when considering Honduras for a place to live. Not all of us can afford this pricey island complete with all the hustlers that inhabit it now. Not all of us want that kind of ambiance anyway, thank god…
This pueblo is so unspoiled there is not even an ATM yet, although there are two banks. It has a population of about 12,000 with a total of 25,000 in the municipality. It is located about one hour from Santa Rosa de Copan where you can find everything. Although in the mountains, it is located in a small valley at an elevation of 800 meters giving it a warm climate although it can get a little hot in the springtime. I believe there are less than a dozen foreigners living here so far. Mostly there is subsistence farming with coffee being the main export. Other fruits and vegetables are grown nearby at different elevations. There is internet service and several small hotels with the Posada de Don Juan being the luxury option. The restaurants are modest, but there is one Chinese restaurant with vegetarian options. The town center park has been recently upgraded, a very pleasant place next to one of the three beautiful churches.
This is a place to truly 'escape' no traffic, graffiti, or overcrowding. A peaceful place that I will admit is not for everyone, (again, thank God!) and basic knowledge of Spanish will be essential. Since there is little money here there is very little crime, a safe place to walk or hike any time of the day or year. A true paradise for some, especially if your budget is low. I can imagine a couple could live here for less than $1,000 a month since there is little to spend money on and the average household here earns much less.
On the subject of hiking, it is situated by the foot of the Montaña de Celaque, the highest peak in Honduras at 2,849m above sea level, and home to the Celaque National Park. This area boasts one of the largest tracts of cloud forest left in Central America, and is one of Honduras's most pristine parks.
There are plans to develop the tourist industry here but it will be slow coming. In the nearby areas of Gracias are several small communities with some of the largest concentration of Native Indian population in Honduras. Of these the most significant in the area are the Lencas. There is a good production of handicrafts in the region, the most outstanding being ceramics manufactured by the Lencas.
Well we all know 'a picture is worth a thousand words' so please feel free to see what Gracias looks like with this youtube link
Thank God for Gracias!
About the Author
Dean LaCoursiere has lived in or visited 12 Latin Countries. Fluent in Spanish and familiar with the cultures he is constantly seeking out places less or undiscovered with expats in mind. Finding low-budget retirement locations is his mission. [email protected].
Comments
guest
Note from author, I am no longer living in Bahia de Caraquez Ecuador.
Scubagal
LITTLE CRIME? THIS IS PROPAGANDA! Honduras is one of the most dangerous places on the planet and equally as corrupt as the Middle East.
guest
Warning: I do a LOT of speculation in this post, so it's just poilbsse I may guess some SPOILERS. If by chance I guess something close to the truth, consider yourselves warned!.....Beautiful twist, perfectly telegraphed! This really messes up the entire situation, switching Velia from victim to potential villain, given how quickly she was willing to consider going out with Fausto even as she was still involved with Lou. Still to come: does Fausto know he's being set up, and how might he feel about all this (hint: might be a good idea to keep Vicky away from him!)BTW, between Tina's Groove and Velia, Dear, this is at least the third time we're seeing your spit-take sound effect. Are you trying to coin a new term here?
guest
and you think the US is not corrupt..?
EcuadorDean
One hysterical person wrote and implied that my article was propaganda concerning the level of crime in Honduras. Yes in the large cities there is a high level of crime but it is mostly between gangs etc. nothing to worry most tourists. Gracias is a safe area as are other locations in Honduras.
EcuadorDean
I visited Gracias again four years ago and there is now an ATM, thank God! Dean