10 Tips for Living in Bogota

Expats offer advice for others considering a move to Bogota, Colombia. Topics include safety in Bogota, best neighborhoods for expats, international schools in Bogota and more.
About the Author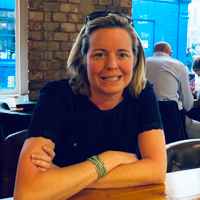 Betsy Burlingame is the Founder and President of Expat Exchange and is one of the Founders of Digital Nomad Exchange. She launched Expat Exchange in 1997 as her Master's thesis project at NYU. Prior to Expat Exchange, Betsy worked at AT&T in International and Mass Market Marketing. She graduated from Ohio Wesleyan University with a BA in International Business and German.
Some of Betsy's articles include 12 Best Places to Live in Portugal, 7 Best Places to Live in Panama and 12 Things to Know Before Moving to the Dominican Republic. Betsy loves to travel and spend time with her family. Connect with Betsy on LinkedIn.
Comments
BrendanCorrigan
For more info on Bogotá and Colombia in general, check out http://blogs.eltiempo.com/wrong-way-corrigan/ and www.wwcorrigan.blogspot.com.
Andresd7
When visiting Bogota, DO NOT stay in La Candelaria where most hostals are located. I being Colombian find it VERY IRONIC that most foreigners stay in La Candelaria.There are many nice neighborhoods to stay in that feel a lot safer at night. DO NOT stay in the center or South of the city, The center/La Candelaria is an interesting area to visit during the day, cultural events, bohemian, etc. I spend a lot of time there for events but it gets dodgy/sketchy late at night. At night, many junkies from the crime pockets start wandering into the center of the city. I often see clean-looking Colombians rushing to get out of La Candelaria late at night to avoid getting robbed while foreigners who stick-out like sore thumbs are staying there. What the hell!? As I mentioned, there are many nice neighborhoods to stay in. Try Airbnb, etc. Colombians are extremely friendly and will give you tips about places to visit, there are also beautiful suburban/country-side areas outside of Bogota that many Bogota-residents frequent. Go to language exchange groups and get info from locals, but don´t stay in La Candelaria. I am a local and I´m telling you this with all honesty, I´m just trying to save some face and doing what I can so that people visitng my country enjoy it, so stop staying in the dodgiest areas of the city you crazy tourists! Also, my sister and I have been showing foreigners around the city and taking them to gorgeous natural areas and smaller towns outside of the city as a hobby. I lived in the United States but returned to Colombia recently, it is definitely a country worth visiting, there are awesome places to see, it is a very diverse country and it is a shame that many people who come visit miss-out on many incredible locations and events just due to lack of information. If you would like any tips on your visit to Colombia, I´ll be glad to offer my feedback: [email protected] My name is Andres Duran
Residente
Regarding opening a bank account in Colombia: My experience after arriving last year in Cali was a surprise. Having a temporary residence (cedula de extrajeria) I was albe to open a savings account after residing three months, but only found one bank that would do this, Falabella. The others I went to, maybe a half dozen, required six months residence. They would not open a checking account unless I had a permanent residency (which requires three years as a temporary resident). Forget acquiring a credit card until permant residency is established. I have been using my US credit cards with rarely a problem.