15 Expats Talk about Health Insurance and Healthcare in Colombia
Last updated on Feb 01, 2023
Summary: The quality of medical care in Colombia is generally considered to be good, although it is not as advanced as the medical care available in the United States. Emergency services are generally reliable and ambulances can be called by dialing 123. The response time for ambulances is usually quite fast, and the medical staff are well-trained and experienced.
How are healthcare services Colombia?
When we asked expats and global nomads about the quality of medical care in Colombia, they replied:
" Minor problems can be taken care of here, but really serious problems require a trip to a bigger City like Bogota which is 11 hours away by car.," remarked another expat living in Florencia.
"There is a vast difference between the lowest level of health insurance and the highest level. The difference is night and day. I have both a low level and high level. I pay $30/mth, SaludTotal low level, $250/mth AXAColpatria, high level. The lower level insurance is required by my high level insurance. With my AXAColpatria, the doctor will come to my house as a non-emergency first response," said one expat living in Bucaramanga.
Answer Question & View More Answers
"I had a sinus infection and rather than go through the insurance plan, I just went to a private physician and paid cash. The doctor visit (including a basic physical exam) plus an antibiotic and an anti-inflammatory injection was less than 20 US dollars," wrote an expat living in Ibague.
"The public and private insurance are difficult to use because since the pandemic everybody wants to do their work online and they are dropping the ball," said an expat in Santa Marta.
Answer Question & View More Answers
Are healthcare and health insurance expensive in Colombia?
"You can choose any health Ins company you want here, at a very reasonable price. Sanitas was recommended to me many years ago and I love it. My ambulance ride last year (5 hours) Hospital stay, and open Heart Surgery cost me $1 USD for the co-pay and never a deductable here," commented one expat living in Florencia, Colombia.
"Colombia is known for its high quality of private medical care and medical universities. Bucaramanga is well known for medical education and we have a plethora of hospitals and doctors. In my experience, prices are much cheaper here than the USA. eg. ACL surgery in the USA can run $60K to $80k, not including physical therapy. ACL surgery here is $5k including physical therapy," added another expat.
What are emergency services like in Colombia?
When we asked about emergency services, members in Colombia wrote:
"Emergency services are pretty good. Better before COVID, of course. Before COVID the only Hospital that I would go to was private, MEDILASER is the nicest and is about 5 minutes from my house.All 3 Hospitals are within 12 minutes from any part of town. We call an ambulance the old fashioned way, with a telephone," commented one expat who moved to Florencia.
"I live within 10 minutes to 30 minutes depending on the hospital. The hospital connected to SaludTotal is Clinica de Bucaramanga/ Private. It is old, 2 people to a room, typically no soap in the public bathrooms and I have caught them using water to clean my arm for needle insertion. With AXAColpatria, International Hospital Colombia. New hospital equipped with the latest technology and loaded with specialists doctors. Private large rooms. Very nice, Fast attention with my insurance. I am treated as a VIP. ," said another expat.
Answer Question & View More Answers
Will I need to travel to see a specialist?
"I was in the USA last year for medical care and to visit my daughter. Heart problems here require a trip to Neiva, Huila which is 5 hours away, or to Bogota," remarked another expat living in Florencia.
"My insurance is only good for Colombia. There are a multitude of available clinics/hospitals from the small towns to the big cities. My wife received decent care in a small town with SaludTotal for a ear infection.," said one expat living in Bucaramanga.
Answer Question & View More Answers
Are common prescription medications available in Colombia?
"Many USA prescriptions are over the counter in a multitude of pharmacies throughout the country. This is changing and medicines are coming under more control by the government. I pay $1/copay for my prescriptions. Most medicines I have needed are available here, either by prescription or over the counter. Prices for over the counter medicines are compared 2 to 10 times cheaper than the USA," said an expat in Bucaramanga.
"Don't always need a prescription and medicine comparted to the US is really cheap," commented one expat living in Medellin, Colombia.
Answer Question & View More Answers
"As one of the major cities in Colombia, Medellin has 7 or 8 major hospitals, with more than one being recognized for providing world class care in several specialties. Medical care should not be a major worry," added another expat.
As a foreigner living in Colombia, will I have access to public healthcare? What is it like?
"I am enrolled with EPS Sanitas,I am the only expat in the whole State of Caqueta. If I am working at a school, the school pays for my health Ins. If I am taking time off from teaching, I pay in the area of $30. USD per month plus a 1 dollar co-pay. My health Ins covers EVERYTHING.. Ambulance, Doctor visits, Hospital stays, Open heart surgery, Medications, Specialist, and any kind of testing necessary. etc... Pre existing = no problem. We have 2 public and 1 private Hospital in Florencia.. The quality of care lately has been lacking a little sicnce Covid hit. The really good Doctors seem to be leaving the area for the bigger cities," commented one expat who moved to Florencia.
What have your experiences during the pandemic with the local healthcare system been like?
We asked expats in Colombia if they have access to public healthcare in Colombia. And, if they do have access, what is it like. They wrote...
"My girlfriend required some minor surgery. There was absolutely no problem and no cost. Everybody wears masks, but without them you would never know things were not normal," remarked another expat in Ibague.
"Difficult to get doctor's appointments, most were only by telephone. Dentists were closed for 4 months straight," remarked another expat living in Pereira.
What advice do you have for expats having a baby in Colombia?
We asked expat moms who gave birth in Colombia about their experiences and advice they have for other moms to be. They said:
"When having a baby in Colombia, it is important to be aware of the different options for prenatal and postnatal care. It is also wise to research different hospitals and providers, as well as the different birthing techniques offered. It is also crucial to have an updated health insurance plan that covers the pregnant woman, newborn and care for the mother and baby. Additionally, ensure that all immunization, vitamins and nutritional requirements are met prior to and after giving birth. Lastly, it would be beneficial to join a support group for expat parents and seek advice from other parents who have already gone through the experience," remarked another expat in Colombia.
"If you have a high-risk pregnancy, I would recomment returning to the States. The NICU staff at FSF are great, but if our son had been born much earlier, he would have needed to medevac to the States, where the equipment and medical technology are better. They were fine for his condition, but the NICU chief told us that if the babies are smaller than two pounds, it's more difficult for them, whereas in the States one-pound babies often do just fine. Also, make sure if you deliver in Colombia that you have your husband advocating for you," explained one expat living in Bogota.
Are healthcare services good in Colombia?
We asked people if they have access to good medical care in Colombia. They wrote:
"Healthcare services in Colombia are generally considered adequate for a developing country. The public sector provides free healthcare to all citizens and permanent legal residents. Private healthcare is also available, and there is a growing emphasis on preventative healthcare. The system is generally well regarded, though there have been reports of medical shortages in some areas. There is a great focus on maternal and child health, including the promotion of vaccines and primary healthcare education. Colombia is making great strides in providing its citizens with access to quality healthcare services," explained one expat living in Colombia.
"We are very pleased with the healthcare system. We feel it is high quality, and much less expensive than in the US," said another expat in Medellin.
Answer Question & View More Answers
About the Author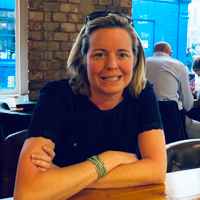 Betsy Burlingame is the Founder and President of Expat Exchange and is one of the Founders of Digital Nomad Exchange. She launched Expat Exchange in 1997 as her Master's thesis project at NYU. Prior to Expat Exchange, Betsy worked at AT&T in International and Mass Market Marketing. She graduated from Ohio Wesleyan University with a BA in International Business and German.
Some of Betsy's articles include 12 Best Places to Live in Portugal, 7 Best Places to Live in Panama and 12 Things to Know Before Moving to the Dominican Republic. Betsy loves to travel and spend time with her family. Connect with Betsy on LinkedIn.