5 Tips for Living in Riyadh, Saudi Arabia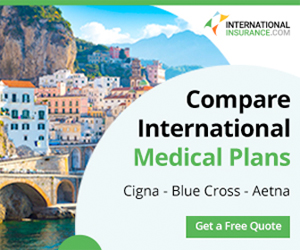 Expats living in Riyadh face a number of adjustments. Women have to learn to wear an abaya in public and are not allowed drive. Western compounds often enable expat families to relax and live like they do at home. In this article, expats offer tips for newcomers to Riyadh.
About the Author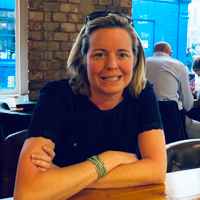 Betsy Burlingame is the Founder and President of Expat Exchange and is one of the Founders of Digital Nomad Exchange. She launched Expat Exchange in 1997 as her Master's thesis project at NYU. Prior to Expat Exchange, Betsy worked at AT&T in International and Mass Market Marketing. She graduated from Ohio Wesleyan University with a BA in International Business and German.
Some of Betsy's articles include 12 Best Places to Live in Portugal, 7 Best Places to Live in Panama and 12 Things to Know Before Moving to the Dominican Republic. Betsy loves to travel and spend time with her family. Connect with Betsy on LinkedIn.
Comments
inbetween
I lived tin Riyadh for two years with my family. All you said is true. I did wear an abaya in public, and many times, head covers if I was going to an Arab public place. I did teach English, Portuguese, Spanish, Italian, German, French, beginners's Russian and even Arabic as a Second Language, so I had a wide circle of friends ( locals included). I was invited to many Arab homes and had Saudi friends and their families going to my house. I am not a Muslim, but I respected the culture and learned about it. I guess having studied the language and being interested in their way of life really helped. My kids went to the British School , so they also had many friends: British, a few Americans, a lot of expatriates, like us...and quite a few Saudi friends. I met princes and princesses, through my fun ( and lucrative) work and was invited to Saudi weddings and even to the Princesses' Club! My open mind and respect to cultural differences helped; also being a Brazilian national did too. I brought a lot of clothes to my kids and other personal items from the US and Brazil. Despite some of the differences in taste, I could find almost everything there - including toiletries. Again, it was a matter of adjusting my taste. And the food was good. Although I love pork , i was able to substitute it for lamb, regular meat and fish and take advantage of the wonderful spices. Shopping for everything was a delightful experience , always, and going to their "souks" for whatever, was just great. Our compound was big and offered just about every commodity we needed. We even had a daily bus to take us wherever we wanted to go, taxis were plenty and i never had any problems, whether I was alone or with my kids. By the way, Saudis love kids. My experience was very positive, probably because and I had lived in many cultures before ...and since. The desert is beautiful when you get to know it - many different colors, ancient caves and oasis; so are the mountains around Mecca on your way to the Red Sea...and camel milk is not so bad...(my kids liked it)...And if you want to have a real beer/wine now and then, cross the bridge and go to Bahrain. .. My advice to go to Riyadh or anyplace else? Learn some of the language and the cultural differences; be respectful of their religion and religious holidays; get to know the people, their food, the good the country has to offer ( I even found Xmas. decorations..). However FOLLOW THE RULES! For the women: see the abaya as a coat that you wear over your clothes and you will be fine (advice from a Saudi friend...)
jamieannwooldridge
Informative and helpful read! I am moving from Chicago to Riyadh in January - at which time, I'll be over half way through my first pregnancy. Can anyone provide insight into prenatal care in Riyadh? Delivery & labor practices? Recommendations on a good OBGYN?