10 Tips for Living in Chile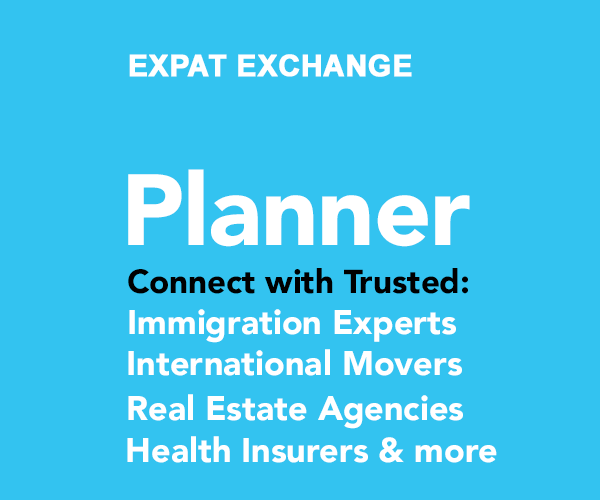 Summary: Expats in Chile enjoy the stable economy, friendly people and relatively affordable cost-of-living. Many find becoming close friends with Chileans, who primarily socialize with family, a big challenge. But, the expat community in Chile is strong and offers a great support system for newcomers.
1. Expat Life in Chile
"MOVE TODAY! Chile is like the pearl of Latin America. Great economy, standard of living, and it reminds me of what the US was like 50 years ago. Friends and family are much more important then the number of toys that you have or the amount of your salary," encouraged one expat living in Santiago, Chile. "I had to adjust to the change in temperature, the language, a different eating pattern (lunch is the biggest meal of the day), and crazy drivers. Other than that, I felt very comfortable from the beginning entering the culture. I was a bit frustrated with not having many people to talk to. Chileans can be friendly on the surface, but difficult to get to know. So, of course, this made me miss my own friends in Canada. Once I found work, I felt really good," explained an expat living in Valparaiso. "Most Chileans do not speak English, which means you will have to get familiar with the Chilean culture and speak Spanish fluently in order to be able to communicate effectively and build trust with the locals. Chileans are friendly people, though they are somewhat more reserved and diplomatic than other South Americans in the continent," said another expat.
2. Housing Search in Chile
"I am now trying to sell my house and land [in Ecuador] so I can buy a small farm in southern Chile. Finding real estate here in Chile is often difficult and requires (in my opinion) for you to be here and speak the language rather well. Without the language skills, it is still possible to find properties here but often at inflated prices. It pays to have a fluent local person looking on your behalf and/or helping negotiate a price. Many have been successful without that type of help, but it does take time. Another factor here in Chile is the fact that there is no such thing (as yet) as a multiple listing service, so one must first identify the area you are attracted to and then find an agent who knows the area or has listings in that area. Better yet, after your Spanish speaking skills are very good, is to hang out in the area of your choice and talk with as many locals as possible. This sometimes will yield properties to consider that have never been listed," advised one expat who recently moved to Chile. "First, there is no MLS to find things here. You can go online and there is a sort of an MLS but very rudimentary compared to US. But look carefully. The RE agents, uniformly speaking, will not talk to you unless you have a bank account and a permanent RUT#. People without these docs are excluded from being able to rent. You also cannot get a bank account without a permanent RUT so please plan ahead to minimize your needing to access $$ from Chile," said one expat in Chile and author.
3. Best Places to Live in Chile
In our article, The Best Places to Live in Chile, we cover several places popular among expats. An expat that recommended La Serena and Coquimbo City, said, "La Serena is linked by the ocean front with Coquimbo City. Both add up to nearly 350,000 people. The beach length is over 10 kilometers. So if you want to enjoy the Ocean, you should rent an apartment on the shore line. La Serena City has a Spanish architecture on the centre. It is a beautiful city. Coquimbo City is more popular. They have the pier for fishing boats and the fish market. This city is more popular, less organized and they have several pubs for dancing. Both cities have different charms, so you must choose where to live there. La Serena must be seen with Coquimbo as Twin Cities as they are neighboring cities." An expat in Santiago described life there saying, "I have been to Santiago 3 times now....I have lived here 4-5 months this time. My experience is that the people have been very, very, friendly, that it is relatively cheap to live. I came from Canada so for me food prices, rents, and especially alcohol are dirt cheap! I feel safe walking alone here....my Spanish is not good but when I tell people I speak English they are very patient and try to help. I think it's a great place to live!" Another expat in Vina del Mar talked about life there saying, "We just bought a condo together in Vina just 3 blocks from the ocean, brand new for about 150K. Chile is beautiful, safe, the people are friendly."
4. Chileans Focus on their Families
"The focus is on family! It is the most important focus of everyone's lives here! Also, the sense of community. People here seem like they are united when it's important to do so - during the earthquake, a political issue. They are not afraid to stand up for what they believe in, nor unite during times of turmoil. I admire the nationality of this country for these reasons," explained one expat. "I am Chilean. I lived from 6 until 13 in England and have now lived for 25 years in Chile. From a woman's point of view, I have found it very difficult to make friends. Chileans have their extended families as friends - cousins, aunties, nieces, nephews, great aunties, grandmothers, etc,etc. So, who really needs to look after friends, when you have your own blood to share with? Really, one of my best friends is Polish. As Chileans get older, they are expected to be looking after their big families, taking grandchildren to sports competitions or to the theatre, park, whatever. So maybe you should give yourself say, six months, to see if you could deal with this. You can make friends, it just takes a lot of time and effort and it's not always recompensated. I have had friends simply not turn up for lunch and never even mention it to me! Chileans take a long time to visit each others houses - especially if you are single. Single older women are seen as possible rivals (the nacho culture says that machos cannot control themsleves and that single women are always out to get them), or a single male (must be homosexuals). Chileans are quite intrusive in your personal affairs. Oh! You would have a lot of getting used to see, so give it a trial run first. That's my advice. Obviously, as suziehammond said, you must have a lot of interpersonal skills and a great ability to get around. There is an organized expat community here and it's also good to hang on to your roots," shared another woman in a discussion about friendliness of Chileans on the Chile Forum.
5. Cost of Living in Chile
Expats had a helpful discussion about living expenses on our Chile Forum. One expat said, "living expenses will vary depending on your lifestyle. There are many areas where rents are cheap and areas where they are not. Sound strange, well it depends on what you are looking for. I.E. living in a condo or gated community you will have to pay rent and even if you buy you will have to pay condo fees which vary as well as the service, you will have to pay for your utilities again which will vary and also it is suggested that you get a security system, although most are less than good to say the least. Everything is subject to tax and the IVA tax is 19%. Some service have a 10% tax rate. If you live outside the city, you will need a car and a license fee will depend on the type of car you have. Public transportation, which is expanding, is costly. If you live in Gringolandia (El Golf, Las Condes) rents are high I.E. a friend has a two bedroom and she pays about $1600 USD a month rent plus condo fees. Aside from all that, you have to deal with traffic and pollution." Another expat shared, "most expats live in several areas of the city that are indeed pricey and similar to a big US city. We are in a quite nice house just outside the city, but 15 min to downtown, and pay $800 USD a month for a nice 4BR house. So, as usual, expenses are a function of where you live. If you live in the high-middle-class end of town and want to shop in the mega mall for all your goods, costs are like the US. But, if you are prepared to have some fun and shop for fresh veggies in the outdoor market, live with the local lawyers and dentists in a nice but almost unknown suburb, then it is a lot cheaper."
6. Healthcare in Chile
On expat described healthcare costs and the quality of medical care in Chile, "my husband just spent 3 days in the intensive care cardiac ward here and the whole bill before our private insurance paid it was just a little over $2,000! I was shocked at that low price let me tell you. Medical is cheaper depending on what hospital you use. We pay $300+ a month for our private insurance, which paid 80% of the above costs and his care was excellent, modern and very up to date. He since had to go back for a pacemaker as he had another episode but we don't have that bill yet--I am assuming it will be similar as it was same hospital, same Dr, one day less stay, only diff will be what ever they charge for the actual procedure of placing the PM orif there are operating room charges. So his pacemaker will run us less than $1500USD after our ins. pays out. (Like you we were very concerned about such events b4 we moved.) The public health system here will also allow you to pay in a small percentage of your SS benefit (I think it is 8%) and you can be enrolled for the public system, which several expat friends assure me is quite good. As stated by B, they will not just take your Medicare. So, plan alternatively. But it is not like US prices and it is quite do-able. I have epilepsy and the insurance accepted me and I have had one hospital stay and the bill higher but similar to costs above. It was a pricier hospital." Another added, "as far as medical here, I would say that in private hospitals it is excellant and better than what most care in the U.S. would be. I had a friend visit here who had to go to the hospital for an emergency and ended up staying for 11 days. All exams and treatment came to about $6,000 U.S., which was probably less than it would have been in the U.S."
7. Finding a Job in Chile
"I would advise to apply for teaching positions and other jobs before moving. Costs are rising fast in Santiago. There are jobs, mostly if you are bilingual. Teaching English as income is tough when needing enough for a family: $10,000 to 15,000 CLP and it is seldom full time and they do not pay transportation," said one expat. Another expat shared great advice based upon her husband's job search experience, "do not expect to get answers from schools in SA from a resume. That is so rare as to be diamondlike. Instead you take the tack of looking up what you think might be an interesting place to teach and call them on the phone. (Skype) Ask for the director and get a conversation going about their school, who you are and your credentials and that you would like to move down and work. (This doesn't work as well for Latinos in their own country, but is a super way for foriegners to get jobs.) You will have a lot of success this way. My Phd hubby got almost no response until he did this and then piles of places wanted him. Also, if you go to a country to visit, go to every place that looks like fun. Just drop in. Carl was offered four full time university positions this way. In SA, they like to know somebody and then you get a job....."
8. Starting a Business in Chile
In his article, Living and Starting a Business in Chile, James Jones offers invaluable advice about what types of businesses will thrive in Chile and how to go about starting a business as a foreigner. He wrote, "service industries such as accounting, consultancy, electricians, convenience stores and restaurants perform typically well in Chile. The main thing to remember as an expatriate opening a business in Chile is that customer service is much desired. If you provide a top-notch service to Chilean people, you can expect your business to flourish rapidly. A convenience store business tends to do well in Chile, especially if you open a shop nearby an upscale neighbourhood that is 3 or 4 miles away from the nearest supermarket."
9. Obtaining a Visa in Chile
"I am not sure why you feel you need a lawyer to accomplish this-- most people we know have not used one. The Chilean officials are very welcoming and generally help you with the paper work. What kind of long term visas did you want to obtain? We came in as tourists and used our small income from the rental of our house in the states to become 'jubilados' (retirees--it only requires that you have a stable income from somewhere to do this). That visa allows you do do everything but vote and a way that either one of us could work for whoever and wherever we wanted without worrying about further visa restrictions on a work permit. I am not surprised that you have not heard from people down here. It is amazing that you can get nothing done until you walk into someone's office. (I know they advertised and said they wanted your business, but this is SA......) You may have to find someone once here. I would really suggest you do the process yourself and I can reccommend a few people who can go with you to the offices to be translators so you get the paperwork right and this would cost you almost nothing...no lawyers fees needed. Paperwork is very straightforward--but there will be forms ! :) BTW be sure and get a 'certified' Birth Certificate b4 you leave as that is the first thing they will want from you here and it is easier to get while you are there in Canada. It must have all the official looking stamps and is usually accompanied by a letter from the government saying that this is a genuine certificate. At least get that process underway now and they can be sent after you when they arrive by a friends."
10. What Some People Won't Tell You about Living in Chile
One expat in Santiago shared the following, "you should be aware of several things that most people won't mention and some will. First we have a problem with crime, probably mostly drug related - many criminals are arrested and released. Next, it appears that if there are zoning laws, they often are overlooked. Someone can open a bar or disco next to a private home and the authorities do nothing except ignore your complaints. Next, building can be a nightmare and renting also has some drawbacks. But, aside from that, we have an excellent symphony orchestra, ballet and limited theater. The rule is to get an attorney approved by your embassy, sign nothing until he reads it and buyer beware."
About the Author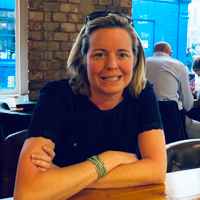 Betsy Burlingame is the Founder and President of Expat Exchange and is one of the Founders of Digital Nomad Exchange. She launched Expat Exchange in 1997 as her Master's thesis project at NYU. Prior to Expat Exchange, Betsy worked at AT&T in International and Mass Market Marketing. She graduated from Ohio Wesleyan University with a BA in International Business and German.
Some of Betsy's articles include 12 Best Places to Live in Portugal, 7 Best Places to Live in Panama and 12 Things to Know Before Moving to the Dominican Republic. Betsy loves to travel and spend time with her family. Connect with Betsy on LinkedIn.