10 Tips for Living in Sweden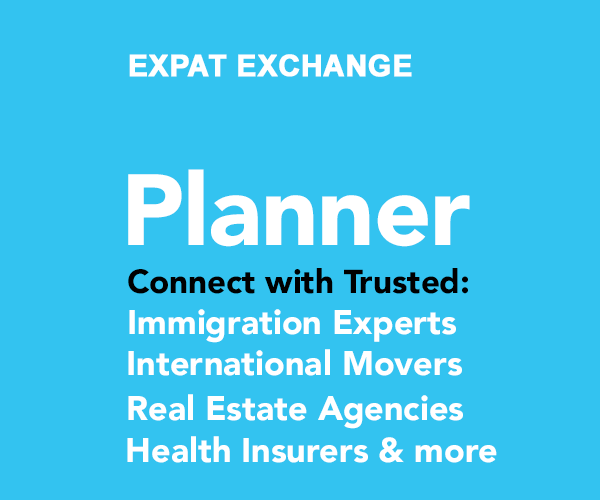 Summary: Expats in Sweden confess that culture shock can take you by surprise. But, once they learn to adapt, they appreciate the beautiful weather, relaxed lifestyle and bike-riding culture.
1. Culture Shock in Sweden
An expat living in Sweden recalled, "everything is different but no one tells you about it because it is so obvious but you do not see it. It's like a maze and you struggle and struggle and no one sees you struggling. When I experienced it, it was too late. My world just exploded on me and it took me years to recover. I had to restart completely, learn like a child and now after many years finally I am able to adapt and take the foreign culture for what it is. No more struggling there but it took me years to reach this point of detachment. There was quite a long and intense time of rejection of the new culture though it was mindless rejection, I was not ready to learn to adapt, I just thought: 'This can't be true. I cannot accept this.' All the mishaps just didn't fit into my worldview. After my inevitable divorce I started all over again. I had my son to take care of and I just didn't want to give in. So I started to learn until I finally became a mindful being and was reborn into the new culture so to say. In the meanwhile I can adapt and even if I do not understand all of the culture I can accept it. Well, if you get a chance to take some intercultural training grab it and hold on to it. It doesn't matter where you come from you will need it - badly."
2. Expat Life in Sweden
"Everyone is so Americanized, it's not hard to find something you need or want. I knew what I was in for before I set the move in motion. I still split my time between the US and Sweden. I love Sweden in the Summer, it's the most amazing weather and everyday you can bike. I do, however, love the fact that I ride my bike almost everywhere I need to go. It's simple and fresh. It works and is great for clearing your mind," remarked one expat.
3. Finding a Job in Sweden
The first thing that comes to mind for me is registering with Arbetförmedlingen (the national employment service) as soon as possible. If you don't already have a job lined up in Sweden when you arrive, it can be quite difficult to get that first job. Arbetsförmedlingen can help BUT they are quite difficult to work with. So keep these things in mind. Register as soon as possible because they have so many cases, it will take a long time for anything to happen. (You need a personnummer and ID first.) I made the mistake of waiting a few months until I learned more Swedish and now I wish I had gone there sooner. Arbetförmedlingen will not say much on what they can do for you. You must know about what programs they have and insist on them if you want it. Don't wait for them to get back to you - be persistent! It's very easy to get lost in the shuffle. When I registered, I was told to wait for a letter in the mail with contact information once a case worker was assigned to me. After waiting a month I went back only to find that a case worker had been assigned shortly after I registered - he just hadn't found the time to let me know. (I never got any letter, by the way.) This isn't unusual for them, so keep on top of your case! It's very important to understand that Arbetsförmedlingen is not there to call you about jobs or send your info to employers. You must find the job yourself. They can give advice on how and where to find work, as well as sponsor you in an incentive program. The help you get is important and worth fighting for. Just remember that any governmental unemployment agency in ANY country can be frustrating to deal with- and Sweden is no different! :)
4. Get to Know Swedish People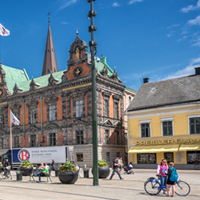 An expat in Sweden commented, "the calm of the people, the friendliness and the tolerance and their belief in the normative power of facticity. I mean that they know in the end anyone can and will adapt to their relaxed way of being." Another expat observed, "[they are] kind people willing to take time to get to know you. Use of bikes instead of cars when possible. Living simply and without a ton of 'stuff' we American's seem to accumulate over the years."
5. Learn Swedish
"Actually the language was never a problem since it's half English and half German, at least as long as you do not want to write a book or work as a journalist," said one expat. Another expat who works in Sweden shared, "I speak very little Swedish. I have been learning on and off for over 2 years. Most of the people I meet love speaking English and rather that over Swedish. That has been difficult to overcome."
6. Healthcare in Sweden
An expat in Karlsdad, Sweden explained, "things that I find/found very irritating revolve around the health care system. I have Lupus and when I start down the road of being sick, it never gets any better. Without the proper medication, what most would think is a nasty chest cold turns into pneumonia. When I'm highly stressed my Lupus becomes active and I need special attention taken regarding my kidney function. Last Fall I became quite ill, my breathing was labored and when laying back, I could feel the fluid sitting in my lungs. One evening I started coughing and gasping for air so deeply that my boyfriend's mother took me to the ER. The girl at the desk looked at me and then at my documents I brought with me regarding my health history with Lupus. She flatly told me that she had never heard of such a thing and to call for an appointment tomorrow. Finding my way to the hospital office where they would finally see me the next day, it took 2 hours for someone to actually understand what Systemic Lupus Erythematosus is and how it effects the lungs/heart/kidneys. After 7 hours waiting in a tiny room that resembled a broom closet, the doctor finally returned and informed me that, YES...they would prescribe medication for me THIS ONE TIME. Next time, I'll have to learn how to overcome the common cold without assistance to help build my immune system. HA! The lack of awareness regarding Lupus has me doubting the care someone would receive in the future."
7. International Schools in Sweden
The British International Primary School of Stockholm has approximately 500 students representing more than 45 nationalities. The school currently welcomes students from ages 3 through 13 with plans to extend to age 16 by 2017. Stockholm International School is a pre-school through 12th Grade school. Engelska Skolan Norr AB (ESN) is a bi-lingual school in Stockholm. Vittra is a group of international schools with several locations in Stockholm and West Sweden. Internationella Engelska Skolan has 26 schools around Sweden (and three more opening in August 2015) and 17,500 students (mostly in grades 4-9), all of whom are learning half of the time using the English language. Internationella Engelska Skolan is one of the largest free schools in Sweden. Approximately half of their 2,000 staff are from English speaking countries, and they teach up to half the curriculum in English. For a longer list of schools including nursery schools, check out the US Embassy Website.
8. High Cost of Living in Sweden
"The outrageous cost of living expenses and the high tax tacked on top of everything you buy and own, has also made me rethink how I plan my future here in Sweden. I really do love the people and the country's beauty, but to work until I'm able to retire here in Sweden, just doesn't seem to be the best option for me," confessed one expat. Another expat said, "I found the housing in Sweden to be outrageously expensive. For what we are paying for a 59 sq unfurnished apartment with one bedroom, we could have had a fully furnished apartment or house with at least 1,200 sq, plus a garden and parking!"
9. Finding a Home in Sweden
"Find the area you wish to live in and then locate a real estate agent you want to work for you. Swedish property sales are only handled by the seller of the property. There is nothing that I've found which comes close to a buyers agent. I had to make a deal with an agent I met at a open house just to make sure I would know what is coming out and when," advised one expat. "We lived in a flat. It is very typical of a lot of people from there. We subleased from a friend at my boyfriend's office," said another expat. "We live in a second hand rental apartment which came unfurnished, with a fridge, oven and an electric stove. The rental includes heating and a car park bay. The apartment is about 3 minutes to the train stop, 2 minutes to the Lake Malaren, 8-10 minutes on train to Stockholm city and close to the forest. Most expats live in apartments. If they are career expats, they might be in paid for villas with 3-5 rooms, fully furnished. My husband was very particular on where we would live. Believe it or not, there are slums in Sweden and Swedes are so careful about where and how they live that addresses are important statements of their class," explained another expat who moved to Stockholm with her husband.
10. What to Bring When Moving to Sweden
"I wish I had brought some American measuring cups and tablespoons. It was too much trouble to have to convert all my American recipes to metric. Wish I had also brought cold/flu medicines, because you can't find the strength you're used to in the US, except in prescription form. I wish I had left all my dress clothes, because I wasn't working in an office setting, and so they are very impractical to have and not use. Also, wish I had left most of my shoes (especially the ones with heels), because those are impractical as well. Goteborg is very rainy and snowy, so some of my shoes were just ruined," said one expat living in Goteborg. "I wish I had brought my comfortable king size bed, one year's supply of large sized shoes and contact lenses and solutions. I wish I had left behind my lifetime supply of books, T-shirts (you can only wear them for 3 months in a year) and my mobile (no one calls)," said another expat.
About the Author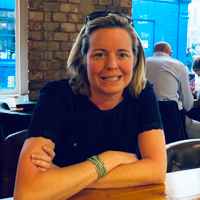 Betsy Burlingame is the Founder and President of Expat Exchange and is one of the Founders of Digital Nomad Exchange. She launched Expat Exchange in 1997 as her Master's thesis project at NYU. Prior to Expat Exchange, Betsy worked at AT&T in International and Mass Market Marketing. She graduated from Ohio Wesleyan University with a BA in International Business and German.
Some of Betsy's articles include 12 Best Places to Live in Portugal, 7 Best Places to Live in Panama and 12 Things to Know Before Moving to the Dominican Republic. Betsy loves to travel and spend time with her family. Connect with Betsy on LinkedIn.