5 Tips for Living in Cascais, Portugal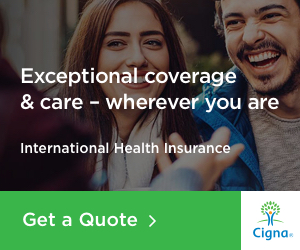 Expats in the beautiful seaside city of Cascais, Portugal discuss how they chose to move to Cascais. They share information about expat life in Cascais - cost of living, international schools, housing and more.
Cascais, Portugal grew from a fishing village to a popular resort city on the Estoril Coast with a population of over 200,000. Expats in Cascais love that it is located about 40 minutes west of Lisbon by car or train.
Expat Life in Cascais
"Hey, I'm retired in one of the most gorgeous locations in Europe, of course I've increased my eating and drinking... but I've also vastly increase my beautiful sea side walking, biking, and hiking," confessed a retiree who loves living in Cascais.
"Portuguese are intrinsically accepting of others, so they embrace diversity. They respect American, British and Scandinavian persons highly among foreigners; they will not embrace 'Gypsies' but won't go out of their way to disrespect them. A good size foreign population lives here, representing all of Europe, South Africa, Asia, Middle East and South Americans," commented another expat.
Is Cascais Right for You?
An expat in Cascais shared how she ended up choosing to move to Cascais, "We came to Portugal last year for 2 weeks. We explored two areas only: first, the Algarve and next, Lisboa. These selections were based on weather, as we didn't want the colder weather in the North of Portugal. The Algarve is dead in winter, congested in summer, and just stuffed with Brits. The Lisboa area was delightful but we were sold when we took a train from Lisboa to Cascais. This is ideal: generally reliably nice weather, pristine beaches, restaurants all over the narrow streets and squares as well as along the pedestrian esplanade along the ocean. An easy train ride into Lisbon any time you want more culture or diversions, while plenty of museums, shows and parks in the Estoril/Cascais area. IDEAL!"
"Spend time here -- two weeks or so -- before making any commitment. Renting for a few months or longer is most common and affords the flexibility to try other towns, as the lifestyle varies quite a bit between city and village or rural life. This is not a dirt-streets beach town; it is historic, relaxed, casual yet chic," reported one expat living in Cascais.
Home Search in Cascais
"Highly helpful to work with a realtor while on your scouting trip. In the Cascais area, three are among the most trusted: MAP, Rose Realty and Porta de Frente," advised one expat. For a short-term rental, one expat living in Cascais advised, "Suggest you go to the MAP, Casasapo and RE/MAX sites for properties, see where they are on the map, and narrow your search -- but most of all, just get a one or two month rental first and get acclimated, go around with realtors to see properties in your favorite areas."
"We are in a mid-rise condo building, renting a 2 bedroom apartment. We scoured all of the online sites, and fortunately took the advice of the owner of a holiday rentals site (Portugal Portfolio) to rent through her for 1 month and take that time to look around. This resulted in us finding our current home that we'd have never known about, at a better price, and ideally situated in an area of both local residents and holiday-renters, with every amenity within walking distance. We have no car -- we walk to the market, beach, restaurants. We rent a car for excursions further away, as we are visiting every part of Portugal that we can, taking a trip every few weeks," explained another expat.
Cost of Living in Cascais
"Housing costs are lower here, but we're comparing a mortgage on a million-dollar plus condo in the US to rent on a 2 bedroom apartment with ancient appliances. It is easy to find a clean, modern, 2 bed/2 bath apartment with new appliances in the upscale, coastal Estoril/Cascias area for less than $2200/month if one works with a local realtor, and can cut those costs in about half in the smaller towns and villages inland. Utilities per month can add about $100. Internet service is about $30. On average, this feels like one can get a bit more with less but Portugal's Lisboa coast isn't a low cost choice. South and North and inland are less costly," explained one expat in Cascais.
Schools in Cascais
There are several schools for expats in Cascais including International Christian School of Cascais, St. James Primary School and Prime School's Boarding School in Cascais. Pre-schools in Cascais include Cascais International Childcare and St. John's Pre-School. In addition to the Cascais schools, there are many other schools for expats in nearby towns and cities. These include Prime School in Sintra (22 minutes by car), Saint Dominics International School in Outeiro de Polima (21 minutes by car), Carlucci American International School of Lisbon, which is located in Sintra not Lisbon (20 minutes by car), Oeiras International School in Oeiras (30 minutes by car), International Preparatory School in Alcabideche (17 minutes by car) and St. Julian's School in Carcavelos (20 minutes by car).
One parent shared their experiences with the International Christian School of Cascais saying, "This is a small school with very loving, caring teachers. It is a 'family' atmosphere. The focus is more on academics rather than sports. Go and visit; it might not be for you if you are against your child learning the Bible. We are Christians, so we like that. There are many other non-christian families though that appreciate the good morals that are encouraged here."
Another expat talked about the Prime School International of Portugal saying, "The school is located in Sintra and Cascais. Prime School in Sintra is located in Portela surrounded by Sintra unique beauty and nature. The school has been awarded and certified by Eco Schools and is therefore involved in many environmental activities one of which includes a vegetable garden at the entrance of the school that have been planted and cared for through the year by the students. The Cambridge program also allows the students through it curriculum to adjust to the changes and transitions from their home country to their new country."
About the Author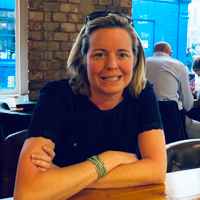 Betsy Burlingame is the Founder and President of Expat Exchange and is one of the Founders of Digital Nomad Exchange. She launched Expat Exchange in 1997 as her Master's thesis project at NYU. Prior to Expat Exchange, Betsy worked at AT&T in International and Mass Market Marketing. She graduated from Ohio Wesleyan University with a BA in International Business and German.
Some of Betsy's articles include 12 Best Places to Live in Portugal, 7 Best Places to Live in Panama and 12 Things to Know Before Moving to the Dominican Republic. Betsy loves to travel and spend time with her family. Connect with Betsy on LinkedIn.
Comments
wfb1943
$2200 for a 2/2 apartment? Those are big city USA prices. I am only paying $700 for a 3/2 home here. It doesn't seem like Portugal is so cheap to live after seeing that price. Was that a typo? That would eat up my entire monthly budget.
guest
$2200 for a 2/2 apartment? Those are big city USA prices. I am only paying $700 for a 3/2 home here. It doesn't seem like Portugal is so cheap to live after seeing that price. Was that a typo? That would eat up my entire monthly budget.