Moving to Portugal
Last updated on Feb 03, 2023
Summary: Expats and digital nomads move to Portugal for its warm climate, low cost of living, and relaxed lifestyle. The most popular cities for expats and digital nomads in Portugal are Lisbon, Porto, and the Algarve. People looking for a place to live in Portugal can search online for rental properties, contact a real estate agent, or look for postings on local expat forums.
What do I need to know before moving to Portugal?
When we asked people what advice they would give someone preparing to move to Portugal, they said:
"Before moving to Portugal, it is important to research the cost of living and job opportunities in the cities or regions you might be interested in. You should also consider rental costs and if desired, the cost of buying real estate. It is also important to research Portuguese visa requirements and how long you can stay in the country. If you plan to work in Portugal, learn about taxes and employment laws. If you plan to travel or live in Portugal, you should also research health care and learn about Portuguese culture and customs to be able to adjust to the new environment. Additionally, make sure to contact the Portuguese embassy in your country to get appropriate information and assistance," replied a member in Portugal.
"I would come here in the summer before you move. It is over flooded with tourists. I live in Albufeira and travel in the summer. While Albufeira has a reputation as a party town, it is limited to two areas. The quality of life is very high, it empties out quite a bit in the winter but plenty is left open," commented one expat who made the move to The Algarve.
Answer Question & View More Answers
How do I find a place to live in Portugal?
We asked expats how they chose their neighborhood and found a place to live. They answered:
"Once you have decided on a city or town to live in, it is time to look for a place to rent. You can start by looking online for rental properties and contacting real estate agencies. In addition, local newspapers and Portuguese classified websites can be helpful in locating rental properties. You may also find it useful to approach friends and contacts in Portugal to help you find a place to rent," said another expat in Portugal.
"By cost and internet posts on Idealista. I had 10 days to get an address. Price was a big concern. I looked at 3 listings, 1 in Porto and 2 in neighboring Gaia. I chose the bigger place in Gaia. It was the right size and price. I was lucky that the Remax agent was honest and super helpful and spoke English! It is a good place in a nice neighborhood. Do your research beforehand and have representation, preferable an honest attorney," remarked another expat who made the move to Porto.
Answer Question & View More Answers
What is a typical expat home or apartment like in Portugal?
"A typical expat home or apartment in Portugal will typically be well-equipped with modern amenities like air-conditioning, central heating, and equipped kitchen. Most apartments will have plenty of natural light and often have balconies or terraces which provide breathtaking views. Traditional Portuguese architecture is also integrated in many expat homes and apartments, featuring beamed ceilings, arched doorways, and tiled walls and floors. Many apartments are located close to cultural attractions, close to museums, parks, shops, and restaurants, providing plenty of activities and entertainment for expats," remarked another expat in Portugal.
"We rent a condo. Yes, most of our expat friends have done the same, although, as it turns out, our landlords are also expats who own several condos and a single family house that they live in," said another expat in Porto.
Answer Question & View More Answers
What is the average cost of housing in Portugal?
If you are thinking about moving to Portugal, cost of living in probably a key consideration. Expats commented about the cost of housing:
"The cost of housing in Portugal varies depending on the location and type of property. Generally, the cost of a two-bedroom apartment in a city such as Lisbon will typically be more expensive than a similar property in a smaller town or rural area," added another expat who made the move to Portugal.
"Housing cost is less than half of what we were paying in Denver, Colorado. Depending on the size of place you need and location, $700-1200/month can be average. Porto is more affordable than Lisbon and Vila Nova de Gaia, which is a 10 minute drive from Porto, across the river can be several hundred dollars cheaper than Porto. Neighboring smaller cities are even more affordable," explained one expat living in Porto, Portugal.
Answer Question & View More Answers
Should I buy or rent a home in Portugal?
If you have not spent a lot of time in Portugal, you should rent before even thinking about buying. We asked expats there about the buy vs. rent decision:
"Whether to buy or rent a home in Portugal depends on several factors, such as your current financial situation, financial goals, and desired lifestyle. Buying a home can be a better long-term investment, as you pay off your mortgage and gain equity in the property, though the upfront costs are often higher. Additionally, the quality of real estate and housing available in Portugal at or below the median price points may not always be satisfactory. On the other hand, renting can provide more flexibility, as you can move more quickly and may have fewer upfront costs. Additionally, some landlords in Portugal may offer amenities that are not typically available to buyers, such as access to a pool, gym, or other shared spaces. Ultimately, the best option for you depends on what your specific needs and goals are," said another expat in Portugal.
"We are renting a lovely house in a Portuguese residential community. Very peaceful and quiet. Lovely neighbors. Just a 15 minute walk to the ocean - Good transportation. Many people speak English or French. We have all kinds of nice little restaurants in this neighborhood all within walking distance and we will probably look to purchase near here," remarked another expat who made the move to Cascais.
Answer Question & View More Answers
What should I pack when moving to Portugal?
We asked people living in Portugal to list three things they wish they had brought and three they wish they had left behind. They responded:
"Essentials such as passports, visas (if applicable), proof of address, and other documents should be packed securely and taken with you. Clothes should be chosen based on the season and what activities you plan to do. Include comfortable and flexible items suitable for the climate. If you plan to work, bring suitable items for the workplace. Toiletries like soap, shampoo and basic make-up, as well as any necessary medicines, should also be packed. For electronic items, adapters for the local power supply should be packed. If driving in Portugal, you will also need to bring in a valid national license. For students and those working on long-term assignments, additional items such as kitchen utensils, tableware, bedding, furniture and books may be necessary," said another expat in Portugal.
"Really, I wish we had not shipped anything. The process was a nightmare and cost three times as much as the original quote. After sharing stories with other expats it seems that the entire overseas shipping business is one big bait and switch. You are given a quote and after they pick up your shipment they up the price by half or more. What can you do? Nothing, they have all your things and the "full price" of shipping that you already paid! I wish we had left all kitchen glassware, most of the DVDs, and a lot of the books. Leave most of the things of sentimental value. I wish the 2 boxes that were lost in transit made it. Take unique art pieces, special kitchenware (antique cast iron) and favorite music if you must," remarked another expat who made the move to Porto.
Answer Question & View More Answers
What cultural faux pas should I try to avoid making in Portugal?
We asked people in Portugal if they could share any humorous cultural blunders they commited. For new expats, keep in mind that these incidents are an inevitable part of expat life. Learning to laugh about them is the key!:
"In Portugal it is important not to offend someone by making any negative references to their country or its history. It is also important to avoid discussing sensitive topics such as politics, religion or other potentially controversial subjects. It is inappropriate to raise your voice or be overly emotional in public, and it is important to use appropriate body language such as avoiding aggressive postures or pointing with your index finger. In Portugal it is not common to be overly familiar or to hug someone when you meet them for the first time. It is also important to use formal titles when addressing people; using first names is usually only done among close friends. Eating while walking on the street is considered to be impolite, so it is best to find a place to sit and enjoy your meal," commented one expat who made the move to Portugal.
"We were yelled at by a check out staffer at Lidl because we did not know or understand where to put the empty shopping cart. We know now," remarked another expat in Porto, Portugal.
Answer Question & View More Answers
About the Author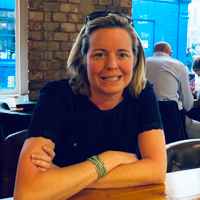 Betsy Burlingame is the Founder and President of Expat Exchange and is one of the Founders of Digital Nomad Exchange. She launched Expat Exchange in 1997 as her Master's thesis project at NYU. Prior to Expat Exchange, Betsy worked at AT&T in International and Mass Market Marketing. She graduated from Ohio Wesleyan University with a BA in International Business and German.
Some of Betsy's articles include 12 Best Places to Live in Portugal, 7 Best Places to Live in Panama and 12 Things to Know Before Moving to the Dominican Republic. Betsy loves to travel and spend time with her family. Connect with Betsy on LinkedIn.