Moving to Portugal
Last updated on May 01, 2023
Summary: Expats and digital nomads move to Portugal for its warm climate, low cost of living, and relaxed lifestyle. The most popular cities for expats and digital nomads in Portugal are Lisbon, Porto, and the Algarve. People looking for a place to live in Portugal can search online for rental properties, contact a real estate agent, or look for postings on local expat forums.
What do I need to know before moving to Portugal?
When we asked people what advice they would give someone preparing to move to Portugal, they said:
"I would recommend Gualtar or Trofa as an area of Braga to live in. It's part of the city, yet doesn't have the "city" feel. It's atmosphere is more "suburban" than anything. The city has everything you need to live a life that you've been accustomed to in the US. Additionally, it's location is spectacular because you have the beach 30 minutes to the west, (awsome) Geres mountains 15 minutes to the east and Spain 40 minutes to the North.... you can't go wrong. :)," remarked one expat in Braga, Portugal.
"Rent a small property first do not buy as there are too many hurdles to cover without knowing the Portuguses system. There are also at present unscrupulous estate agencies and unless you know who they are you could be on a hiding to nothing," said one expat in Tomar.
Answer Question & View More Answers
How do I find a place to live in Portugal?
We asked expats how they chose their neighborhood and found a place to live. They answered:
"We travelled extensively around Portugal, and although we wanted to live in the far north it was too cold in winter so we travelled further south and loved Tomar with its peaceful atmosphere, good connections, good shopping for my wife, good facilities and excellent access. We lived close by for 3 years," said one expat in Tomar.
Answer Question & View More Answers
What is a typical expat home or apartment like in Portugal?
"Expat homes and apartments in Portugal typically have bright, white-washed interiors with a minimalist style. In coastal areas, you can find more traditional, rustic-style houses with breezy patios and terraces. Many expat homes come with modern amenities, such as central heating, air conditioning, and equipped kitchens. Common features in apartments include terraces with views of the city or the ocean and easy access to public transportation. Portugal is known for its mild climate, unique terraced gardens, and beautiful beaches, so many expats take advantage of these features and invest in homes with outdoor spaces and sprawling gardens," remarked one expat in Portugal.
"We rent a condo. Yes, most of our expat friends have done the same, although, as it turns out, our landlords are also expats who own several condos and a single family house that they live in," said one expat in Porto.
Answer Question & View More Answers
What is the average cost of housing in Portugal?
If you are thinking about moving to Portugal, cost of living in probably a key consideration. Expats commented about the cost of housing:
"Housing costs are lower here, but we're comparing a mortgage on a million-dollar plus condo in the US to rent on a 2 bedroom apartment with ancient appliances. It is easy to find a clean, modern, 2 bed/2 bath apartment with new appliances in the upscale, coastal Estoril/Cascias area for less than $2200/month if one works with a local realtor, and can cut those costs in about half in the smaller towns and villages inland. Utilities per month can add about $100. Internet service is about $30. On average, this feels like one can get a bit more with less but Portugal's Lisboa coast isn't a low cost choice. South and North and inland are less costly," explained one expat living in Cascais and Estoril, Portugal.
"My home loan was 200k euros and I pay around 600 euros a month. Property takes is another 1k a year and generally speaking water, electric, heating, cable tv and such round off to about 350 euros monthly. It's MUCH cheaper out here than in the US," said one expat in Braga.
Answer Question & View More Answers
Should I buy or rent a home in Portugal?
If you have not spent a lot of time in Portugal, you should rent before even thinking about buying. We asked expats there about the buy vs. rent decision:
"We decided to rent for a year while we get to know different towns before buying," said one expat in Tavira .
"I am renting an apartment. It was difficult at first because a number of realtors didn't show an interest in helping me. When I found the right realtor, it went fairly easily. The biggest issue was having to pay for an entire years rent due to having no family in Portugal. There is also a scarcity of rental properties that are long term rentals," said one expat who made the move to Cascais.
Answer Question & View More Answers
What should I pack when moving to Portugal?
We asked people living in Portugal to list three things they wish they had brought and three they wish they had left behind. They responded:
"Three things I wish I had brought were my CDs,all my clothes and my flat screen TV. Three things I wish I had left behind are: tent
business briefcase
bicycle," said one expat in Tomar.
Answer Question & View More Answers
What cultural faux pas should I try to avoid making in Portugal?
We asked people in Portugal if they could share any humorous cultural blunders they commited. For new expats, keep in mind that these incidents are an inevitable part of expat life. Learning to laugh about them is the key!:
"Yes. I ordered a take away dinner from a cafe ahead of time and misunderstood the time to pick it up. When we arrived to pick up our meal, all the food was gone, we were too late! They called someone who was in charge and referred to me as the "foreign lady," estrangeira. I was surprised at myself that I was hurt and offended to be called such, even though I am! It shows how badly I want to fit in, but don't," said one expat in Vila Nova de Gaia.
Answer Question & View More Answers
Why do people move to Portugal?
When we asked people why foreigners move to Portugal, they responded:
"One major attraction of Portugal for expats is its fantastic Mediterranean climate and beautiful beaches. The country offers something for everyone, with vibrant and bustling cities, charming rural towns and villages, and stunning landscapes. Portugal is also known for its friendly and welcoming people, offering a rich culture and colourful lifestyle. The cost of living in Portugal can also be surprisingly affordable when compared to other Western European countries. In addition, the excellent transport network and English taught in many schools make it easy to integrate into Portuguese life. Combined, these factors make Portugal an attractive destination for expats," commented one expat who moved to Portugal.
How are healthcare services Portugal?
When we asked expats and global nomads about the quality of medical care in Portugal, they replied:
"Speak to locals (especially other expats for have been around for at least a few years) to recommend health care providers, especially specialists," wrote one expat living in Porto.
"Much confusion exists for Americans and other third country nationals residing in Portugal and our access to Portugal's national health system. While we will always have access to the national health services and won't be turned away from a hospital or clinic, our primary care is served by the private health system for which we buy private international health insurance. We register at the Portuguese 'Center de Saude' or local health clinic and get a "numero de utente', a health ID number, which we can use with your private physician to enjoy the lower Portuguese citizen's prices for prescriptions, but we will pay out of pocket if we incur charges at the public hospital.. So our first option is to use the private health system, which exists in all major cities and is extensive, inexpensive and state of the art. When first coming to Portugal, bring with you a list of the prescriptions you're taking, with the Latin name, generic name, dosage and reason for taking....your current doctor will give you this. Be certain it includes your name, US address, date issued and doctor's signature. You can take these to any farmacia to be filled immediately without any issues," commented one expat who moved to Lisbon.
Answer Question & View More Answers
What are medical services in Portugal like?
When we asked expats and global nomads about the quality of medical care in Portugal, they replied:
"Is a crime what the US charges for same services I get in Portugal for a lot less," said one expat.
"Finding a specialist takes trail and error. But that is true even in my home country," said one expat living in Lisbon, Portugal.
About the Author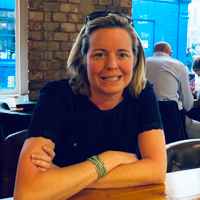 Betsy Burlingame is the Founder and President of Expat Exchange and is one of the Founders of Digital Nomad Exchange. She launched Expat Exchange in 1997 as her Master's thesis project at NYU. Prior to Expat Exchange, Betsy worked at AT&T in International and Mass Market Marketing. She graduated from Ohio Wesleyan University with a BA in International Business and German.
Some of Betsy's articles include 12 Best Places to Live in Portugal, 7 Best Places to Live in Panama and 12 Things to Know Before Moving to the Dominican Republic. Betsy loves to travel and spend time with her family. Connect with Betsy on LinkedIn.