8 Tips for Living in Placencia, Belize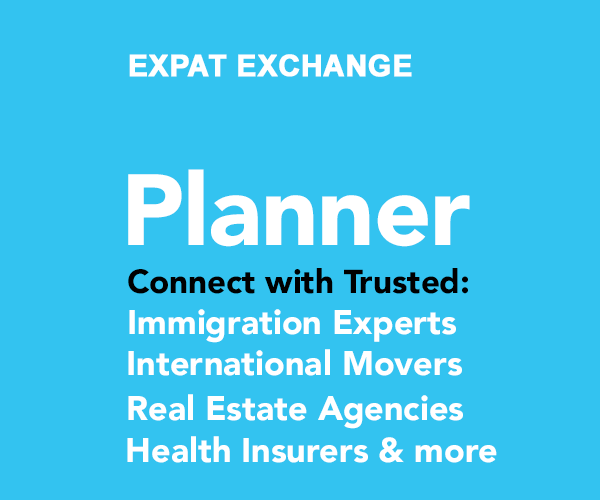 Expats in Placencia, Belize discuss why they chose to move to Placencia. They share tips about how they found their homes, rental prices, nightlife, internet speeds, driving and more.
Many retirees and other soon-to-be expats spend a few months traveling around Belize in search of the perfect place to live. Placencia is one of the towns that expats recommend most often to those seeking beautiful beaches, a laid-back lifestyle and a welcoming community.
1. Why Expats Choose to Live in Placencia, Belize
One expat described why he chose to live in Placencia, "We visited Placencia for the first time last spring and absolutely love it. The beaches are beautiful and much less crowed. Investing in Ambergris was probably a good choice, but not a fit for us long term. Because each district is so different, I would definitely recommend a visit to each before settling down. We loved the proximity to Mexico from Corozal area, but like the beaches and village atmosphere in Placencia better."
A newcomer to Placencia said, "We just recently purchased in Placencia and love it. A much slower pace, cheaper products, great beaches and fishing, but still nice, welcoming Belizeans. Belize may not be for everyone, but we love it!"
"We chose to build and retire in the south mainland in the Placencia area. It's a smaller village feeling, safe, awesome beaches, restaurants, etc. this area, including the Hopkins area just north is gaining popularity. Research, research, more research, and spend time there before making decisions. It's a beautiful country," advised one expat.
It is important to note that Norwegian Cruise is planning to begin stopping at it's new private port on Harvest Caye, an island about 3 miles south of Placencia, in late 2016.
2. Placencia's Nightlife
In terms of nightlife in Placencia, one expat advised, "You might want to look into Placencia. You're on the main land (cheaper to live) and there is plenty of nightlife there. You can go to the Barefoot Bar & Grill any day of the week for happy hour and you will find a group of expats to meet." The Flying Pig has live music and is another popular expat hangout.
3. Finding a Home in Placencia, Belize
"If/when in the Placencia area, make sure to see the Plantation area (Caribbean Way), which is about 8 miles north of town, nice beaches, enclave of friendly ex-pats and not too far from town nor all the amenities coming soon to the northern Placencia Peninsula," advised one expat.
When asked about finding a condo near the water, one member replied, "There is one spot in Placencia I know of that MAY fit what you are looking for to perfection. It is the condos at Sunset Point, Placencia, in the very end of the peninsula in town. Expat community, is on the canal, harbor, duplex-type condos (up and down each unit) and a really exclusive nice area. They also rent out very well. The price that I know of from last offering was in the upper 200k range. They have recently built two more double units. Listed by David Kafka, Remax, Placencia. Perhaps worth a look."
Another expat in Placencia advised, "You just need to make sure you have a dependable reputable realtor. I am working with Jeff McGinnis in the Placencia/Riversdale area and he is awesome. Stand up guy who isn't looking to make a quick sale. He even took an entire day to show us around Placencia, knowing we most likely won't be buying at all. We will be renting. I would 100% recommend him. No matter what, just make sure you do your research before you choose someone." Another expat recommended another realtor, "I use Mike from CPC in Hopkins. He is one of the owners but his partner in Placencia in Dan Dunbar. Now with that said I have only met him once. But Mike did us very well."
"My wife and I chose after much research to work with Remax 1st Choice in Placencia, specifically, Donna Gartner. As a Real Estate Broker myself I was looking for honesty, integrity, good contact/customer service, and found all these with this office. We ended up buying a beautiful ocean front building lot and are in process of building our new home. It took us 3 years of visiting, renting and researching before making this decision. Beware of investing in 'large world class communities' in Belize, as we made that mistake along the way, luckily not investing our retirement monies, but did loose some," cautioned an expat who retired in Placencia.
4. Rental Prices in Placencia, Belize
"Rental properties come and go quickly - it is often word of mouth with no advertising. Once you have dates in mind, I can help with the Placencia area. Bear in mind that these are tiny communities compared to what most people are used to - there are mainly single family dwellings, most without air conditioning, most without fenced yards, and almost no condos. Long term rentals for a 2 bed 2 bath condo on the beach are US $2200/mth plus electric, down to US$750/mth for a studio on the lagoon, a 10 minute walk to the beach.
5. Living on a Boat in Placencia
"On boats! Here is what many do here. They have a boat, catamaran or sailboat, keep it either in Rio Dulce (Guatemala, awesome harbors) OR the new marina in Placencia, and live on it for 4-6 months and take them on many small side cruises to many of the islands that have moorings. Today when I came from my island I counted 32 boats moored in the Placencia harbor, with registries (flags) from all over the world. In fact, that was my original idea when I first visited Placencia, then I got turned into a 'mainlander' (and 'islander'). I was almost there, but nooo..." said one expat living in the Placencia area.
6. Safety and Security in Placencia, Belize
While Placencia is considered a safe city, expats who leave Placencia during the low season (May - November) typically take some precautions when leaving their homes and/or boats for months at a time. One expat in Placencia recommended, "If in Placencia perhaps leave boat and other 'toys' at Placencia Mini Storage. House sitter is an attractive option also, depending on location. I do know of quite a few houses in Placencia boarded up for 6-7 months at a time, but that is in Placencia which is inherently a 'secure' community. Other areas will require slightly stronger 'fortifications' like walls, guards, hounds and even heavy artillery."
Another expat advised, "Placencia and San Pedro are probably your safest options as far as leaving house for a long time - however, what I am about to say, should be for everywhere in Belize if you are gone for 6 months or so. Have burglar bars on windows, a fence or gated yard will help, get a house sitter. At minimum have a trusting friend or expat check on the house once a week. For car and boat - lock up, remove motor and Bimini top from boat, possibly chain to a trailer or tree, remove battery from car - a good camera (actual or dummycam w a blinking light will do wonders as well). Just extra caution and you MUST have a go-to-contact here on the ground to call to check on this or resolve issues that might arise. In Corozal, there are several communities that have year round, older retired expats (one of them would probably love a few dollars a week to go into house, turn on water and check commodes, air and general oversight)."
7. Internet Speeds in Placencia, Belize
When asked about internet speeds in Placencia, one expat replied, "I have been in Placecia 5+ years and once in a while the Internet goes down for a few hours and there has always been 'fast' Internet (10mps+) available, at least is fast enough for 99.99% of people, I would think, who do not mind waiting another nano-second for a page to load."
8. Driving in the Placencia Area
There was an helpful discussion about whether or not GPS works in Placencia and the surrounding area. One expat commented, "It [GPS] works to tell you where you are, but not where you should go. For example. to go from Belize City to Placencia it tells you to take the Coastal Highway. All the rental car companies forbid you driving this road. The boulders and potholes are big enough to lose a car in. Just because it's called a 'highway' doesn't mean it is anything more than a cart path." Another expat added, "I'm going to disagree with the majority here. The lack of signage is exactly why having an electronic map is helpful. Maybe just something like Google Maps, not a GPS unit as such, but you want to be able to locate where you actually are. Even on the highways, some of the roundabouts have signs on only one of the three approaches. I have played with Google Maps giving step-by-step directions and it does work just fine. Note: I'll confess to being directionally challenged and quite easily lost! Also, I have never used a dedicated GPS unit as such, only watched them in use."

International Health Insurance
PassportCard Introduces an innovative approach to expat and digital nomad health insurance with no out-of-pocket expenses, no paperwork and no long claim processing, facilitating payout on the spot when you really need it. Outstanding service validated with more than 2 million customers for over 20 years. Get a quote from our partner, PassportCard.
GET A QUOTE
About the Author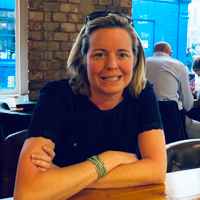 Betsy Burlingame is the Founder and President of Expat Exchange and is one of the Founders of Digital Nomad Exchange. She launched Expat Exchange in 1997 as her Master's thesis project at NYU. Prior to Expat Exchange, Betsy worked at AT&T in International and Mass Market Marketing. She graduated from Ohio Wesleyan University with a BA in International Business and German.
Some of Betsy's articles include 12 Best Places to Live in Portugal, 7 Best Places to Live in Panama and 12 Things to Know Before Moving to the Dominican Republic. Betsy loves to travel and spend time with her family. Connect with Betsy on LinkedIn.
Comments
barquentine
"Long term rentals for a 2 bed 2 bath condo on the beach are US $2200/mth plus electric" - GOOD GRIEF! I thought this was Belize, not London.
guest
Great information!
guest
Great information, thank you. I was wondering if you have articles on those of us arriving as tourist while we are trying to figure out if Belize is a fit. For example tourist shipping there own vehicle for six months. Is there a six month temporary car permit? What are the details? Where do you get the permit? [email protected]