10 Tips for Living in Honduras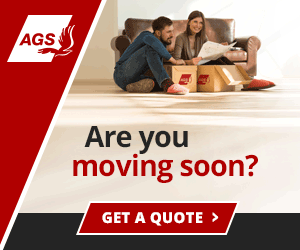 Summary: Expats offer tips and insight into what it's like to live in Honduras. The discuss crime in Honduras, the slow pace of life, culture shock, where to live in Honduras and more.
If you're considering a move to Honduras or are already living in Honduras, these 10 tips for living in Honduras will be helpful:
1. Expat Life in Honduras
An expat living in La Ceiba, Honduras warned, "This is a city in a third world country, don't consider moving here until you can accept the many differences in lifestyle from a developed country like the US. Many of the everyday services that you have don't exist here. The pace is much slower, service in many businesses is poor or non-existent and you will only increase your own blood pressure trying to demand better service. Utilities that you expect to receive are sometimes non-existent or of poor quality, so make sure if you rent or buy that these are already in place, promises to install them in most cases will only lead to your frustration. You can live very well here on much less than you can imagine, and this is an ideal location for retirees on limited budgets and it's relatively easy to obtain a resident Visa. Explore the area and have or learn basic conversational Spanish before making a final decision to live here." Another expat added, "Key to living in Honduras is have lots and lots of patience. Then, life can be great."
2. Culture Shock in Honduras
"I can attest to the stages of culture shock. My wife and I spent two years in Sigua and my first stage was the excitement and wonder at everything new. Then after a week or two we started getting irritated at some of the cultural differences-everyone 45 minutes late, trash in the streets and stray dogs everywhere. People so caught up with 'appearances'. Paperwork that had to go through at least three levels and stamped four times after being notarized. The indifference of the rich toward the poor. Then we started adjusting slowly and appreciating the differences. Finally we came to love the closeness of friends and family, the happiness, celebrating the holidays, open Christianity," recalled one expat.
An expat in Siguatepeque shared what she appreciates about the local culture the most, "Friendliness, non-materialistic--that is, no one cares what kind of car you drive or how big your house is. As odd as it may sound, I appreciate the lower standard of living, and the fact that everything doesn't have to be enormous and fancy. I also like the freshness of the food." Another expat said, "More happiness. More relaxed. You can slow down and enjoy life. I love how people are so friendly and take time for one another."
3. Crime and Poverty in Honduras
With an estimated population of over 8 million people, Honduras is a poor country with approximately 62.8% of its population living below the poverty live (World Bank, 2014). Unfortunately, high crime rates and high poverty levels typically go hand in hand. According to the OSAC, Honduras has one of the highest murder rates in the world.
The US State Department reports, "The U.S. Embassy restricts U.S. government staff from traveling to the Department of Gracias a Dios due to frequent criminal and drug trafficking activity. Infrastructure is weak, government services are limited, and police or military presence is scarce. Criminals, acting both individually and in gangs, in and around certain areas of Tegucigalpa, San Pedro Sula, and La Ceiba engage in murder, extortion, and other violent crimes. About 70% of U.S. citizen homicides since 2010 occurred in these urban areas. San Pedro Sula and Tegucigalpa rank as two of the most violent cities in the world. With one of the highest murder rates in the world and criminals operating with a high degree of impunity, U.S. citizens are reminded to remain alert at all times when traveling in Honduras."
From the perspective of an expat living in Honduras, "You need to know where the bad areas are. There is crime all over Honduras but different areas are safer than others. I would state where you will be living and then someone from that area can assist you. I do a lot of business and live in La Ceiba without issues. The major issues for me is the police. Once you give them a fresco (soda) they will not ever stop asking. With me they have gone way overboard."
"The majority of people that visit Roatan have a wonderful time and don't have any kind of incidents. Roatan has a lower crime rate than the mainland, but there is still crime. A few precautions will help you: don't leave a bag unattended on the beach or on the back of a bar stool when you're out, avoid poorly lit areas without other people around, don't keep much cash with you. If you'll be taking much expensive stuff (laptop, smartphone etc), get it covered with your insurance just in case," advised another expat.
4. Best Places for Expats to Live in Honduras
"Just a few thoughts on your move to Honduras. I have lived here for 25 years with no problems. I would recommend renting an apartment for a month in any area you are considering. Just to get a feel for the place and the costs. There are a lot of people living in the La Cieba area on the coast (where the ferry leaves from for Roatan and Utilla). I live on the beach in Ciniquita which is very close to Omoa and Puerto Cortes. Let me know if I can help you in any way. This can be a very nice place to live. Check out what is available for your medical needs. That can be important," suggested another expat.
"The areas with the reputations for the most crime are San Pedro Sula and Tegucigalpa. Many expats live in Roatan, Utila and Copan, and I think there's a pretty strong expat community in La Ceiba and maybe Trujillo too (there's a new development there that seems to be attracting a lot of Canadian investors)," said one person who relocated to Honduras.
5. Jobs in Honduras
"Jobs are available in the entertainment sector and for any type of skilled labor, especially in the housing industry, like, plumbers, electricians, drywallers, carpenters, etc. Labor is the cheapest commodity in Honduras but sufficiently lacks in Quality. Clothes manufacturing and other similar industries exist here for many of the same reasons that they exist in China with abundant natural resources and a inexpensive labor force," explained one expat.
6. Using Amazon to Ship to Honduras
"I live in San Pedro, not Roatan, but I ship to Honduras all the time using a GBox. I believe it stands for General Box. The way it works is that you set up an account with one of the shipping companies that offer the service -- I use TransExpress. They have an address in Doral (Miami), Florida. With my Amazon Prime account I ship for free to the GBox in Doral and from there they ship to Honduras. I pay for the service -- they offer different rate packages and pay for shipping from Miami to Honduras and of course, some duty. The packages require a Commercial Invoice as all countries require to pass through Customs, but with Amazon it's hit or miss with a CI so I just email my Amazon invoice to them and they handle the rest. Amazon is not the only retailer I ship from. Whomever ships can ship to the GBox. If you are shipping personal belongings, put a very very low value and write 'Used goods, for personal use only,' which tends to result in very low duty."
"My gf lives in San Pedro Sula with her family and has a P.O Box set up in Miami. She ships everything to the P.O. Box and then a shipping company forwards everything to Honduras (for a fee of course). Items shipped using Amazon (new items) usually have a copy of an invoice so they do not get held up. If you are shipping used items or personal household items you will have to create your own invoice to send with the items," added another expat.
7. Cell Phones in Honduras
One person asked about cell phones in Honduras, "I am moving to Honduras in August 2016, but I will be returning frequently to the US. My current cell phone plan is not viable (Verizon). What is recommended?
One expat replied, "All you have to do is purchase a Honduran sim card from Tigo or Claro. I use Tigo. I just switch them when I go back and forth. Or you can buy a cheap cell phone here but I prefer using my regular phone." Another added, "You have to make sure your phone is unlocked before you can put the Honduras chip in it. I took my old Samsung ATT phone and spent 2 days unlocking it before being able to put a chip in it. Talk to your cell phone carrier in the states before going they have to give you the code. It also has to be a phone that can be used internationally, all ATT phones are but I don't think all Vorizon phones are. Amazon sells quite a few unlocked phones cheap -- this is also another option. The chip, minutes and data are reasonable in Honduras and can be purchased for short periods of time at many locations."
"I would recommend having 2 different phones and plans. Keep your Verizon phone for US calls in the US. You may want to go to a pay as you go plan in order to not have a monthly bill. As far as Honduras you will need a phone that is unlocked and able to be used in other countries. As far as I know Verizon phones run on a different system than most of the other countries use. We took our ATT phone down and discovered we had to get it unlocked. Once we did that it worked fine with a chip from one of the Honduras companies. You can buy unlocked phones on amazon they have a large selection. With 2 phones you will not need to switch sim cards back and forth," suggested one expat.
8. Cost of Living in Honduras
When someone preparing to move to Roatan asked about cost of living in Honduras, one expat relied, "You shouldn't have any problem living on $1,500/month, especially if you own your home and don't need to pay rent. I've lived on the island for 17 years, I'm here with 2 boys, 10 and 12. I'm not a diligent record keeper, but I'd say I spend around $300-$400 on groceries a month. We have predominantly solar energy (and no a/c, solar hot water heater), and a well and rain water collection, so that helps with those costs. Internet is $120/month for 2MB service. Cell phone I do pay as you go, I don't really track how much I spend on it. We don't have cable. School is a bigger expense, but that won't apply for you. If you have any specific questions for expenses, let me know."
9. Building a Home in Honduras
A newcomer asked, "Do you have any idea how much building materials are? Do they have to be imported? Specifically we'll need paint, drywall, tile and appliances." One expat replied, "I was just talking to a cousin of mine who built several houses on Roatan and remember him telling me he had to buy everything at Home Depot. Drywall, fans and other supplies. I am sure it all has to be imported from the mainland." Another expat added, "There are several hardware stores on the island: Cofesa, Serranos, Madeyso, Ace. You can get pretty much everything in terms of construction material here, but if you're needing a lot, for big orders, you save money buying in La Ceiba and having things shipped over."
10. Starting or Buying a Business in Honduras
"Hi everyone, we are strongly interested in relocating to Roatan and starting a business or buying one. We would like to know how hard is it to start or buy a business. Are there any business for sale? We are from the UK and are looking to move to the Island. Can anyone help please?" inquired a newcomer to Roatan," asked a newcomer.
One expat replied, "Here is a link to the MLS on Roatan . They have an established board of realtors and I would suggest using a real estate agent who is a member. There are usually businesses for sale. We are in the process of building a small Eco-lodge and I have done some research. The employment laws in Honduras are very different. You will want to figure a lot of research before deciding what will work for you. I checked this morning there are over 30 commercial properties listed. This should give you a good idea of what may be available. I would then do some research on the real estate companies on the island and pick a realtor who is a member of the mls and seems to meet your needs . I strongly recommend using a realtor not looking for a business for sale by owner. We found the realtors on the island to be very knowledgeable, and helpful. They know the island and can fit your needs to a location and business that will work for you. Good luck."
Another person who started a Backpackers Hostel in Roatan explained, "Do you have any idea what kind of business you want? To start our hostel, we formed a corporation (done through a lawyer, took a few months), got an RTN (tax number) through the Zolitur office (took several days as they had a system problem when we were doing it, but usually pretty quick), got a fire department inspection (same day), applied for a permit through the municipality (took a couple months for them to come do the inspection), got an accountant to get our special receipts as per the DEI requirements (took a few weeks). Does that help?"
William Russell's private medical insurance will cover you and your family wherever you may be. Whether you need primary care or complex surgery, you'll have access to the best hospitals & doctors available. Unlike some insurers, we also include medical evacuation and mental health cover in our plans (except SilverLite).
Get a quote from our partner, William Russell
.

Expat Health Insurance in Honduras
William Russell's private medical insurance will cover you and your family wherever you may be. Whether you need primary care or complex surgery, you'll have access to the best hospitals & doctors available. Unlike some insurers, we also include medical evacuation and mental health cover in our plans (except SilverLite). Get a quote from our partner, William Russell.
GET A QUOTE
About the Author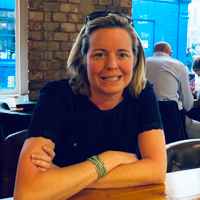 Betsy Burlingame is the Founder and President of Expat Exchange and is one of the Founders of Digital Nomad Exchange. She launched Expat Exchange in 1997 as her Master's thesis project at NYU. Prior to Expat Exchange, Betsy worked at AT&T in International and Mass Market Marketing. She graduated from Ohio Wesleyan University with a BA in International Business and German.
Some of Betsy's articles include 12 Best Places to Live in Portugal, 7 Best Places to Live in Panama and 12 Things to Know Before Moving to the Dominican Republic. Betsy loves to travel and spend time with her family. Connect with Betsy on LinkedIn.
Comments
surfingcebu
the crime in the country is 'out of this world ' . I was robbed twice just recently here in 2017 . A country out of control. I would never go there unless I had to for work !