Moving to Mexico: 8 Things to Know Before You Move to Mexico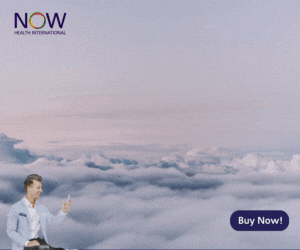 Summary: Expats in Mexico share important tips for people preparing to move to Mexico. From banking in Mexico to finding a safe city, read these 8 tips before moving to Mexico.
Expats living in Mexico love the climate, cost of living, beaches, cuisine and welcoming locals. In recent years, violent crime and drug cartels in Mexico have been making headlines. While these problems do exist, there are numerous areas where crime is not an issue and expats enjoy Mexico without fear.
Here are 8 tips from expats for people preparing to move to Mexico:
1. Deciding Where to Live in Mexico
As you'll read in the next section, expats in Mexico explain that there are many safe and wonderful places to live in Mexico. Expats caution that you just need to keep in mind the areas to avoid when deciding where to live. We have a number of articles on the subject of best places to live in Mexico: 5 Best Places to Live in Mexico, Where are the Safest Places to Live in Mexico?, 5 Best Places to Live in Riviera Maya, Mexico and 9 Best Places to Live on Mexico's Pacific Coast.
2. Crime in Mexico
In a discussion about the current level of crime in Mexico, expats in Mexico offered tremendous insight and reassurance.
"For people anticipating immigrating, I believe media and US government accounts of Mexican crime have an outsized effect. For people who've lived in Mexico for a while, the fixation on Mexican crime is a bit troublesome. I don't see an easy resolution of the conflict between the two sets of opinions. What I've read is that, just as in the US, some cities, some neighborhoods are more dangerous than others. I am in Xalapa, where taxi drivers who see a woman waiting to cross a street, flick their lights and let her cross. These are sweet, gentle, humane people. That so many Americans think they are dangerous is hurtful. All I can add to the conversation is that if you choose cities outside the drug rings, behave yourself and treat people with respect, you will be rewarded with such civilized treatment that you will hardly believe it," said one expat.
"I couldn't agree more with the opinions of the others that have written. We were told we'd come down here and get our heads chopped off. I was scared to come down here. We are in Playa del Carmen, and we've never had any problems. As in the states, you use your head, learn what areas of the city to be careful or stay away from. There are those areas in every large city, anywhere in the world. We have also found most everyone we run into are extremely nice, friendly people. They are loving, considerate, helpful people. We are happier here, and feel safer, than we did in the States. We lived in a suburb of Seattle before we came here. Do your research, learn where the drug cartel runs the most of their business and what areas are the most dangerous... that's what we did. This side of the Caribbean is good," added another expat.
"I also agree, Mexico is retirement paradise, the people are warm, friendly and kind. We bought in 2001, retired in 2010 and began spending 6 mos here and 6 mos in Chicago suburbs, which based on American insanity will be extending our time in Cozumel. Do your research, many great areas," declared another expat.
Finally, an expat in Colima said, "I would recommend looking at crime in Mexico from two different perspectives; violent crimes and property crimes. Generally speaking, it appears that the vast majority of the violent crimes are committed by the cartels and against other cartel members or those attempting to disrupt cartel 'business.' If you are not involved with a cartel, and are not in a position where you are attempting to interfere with them, you have little to worry about personally with respect to this type of crime. It is true that innocents can get caught at the wrong place at the wrong time and become inadvertent victims but, this is not a very common occurrence. On the other hand, property crimes are a bit more common and are not always restricted to the 'dangerous areas.' There are a couple of steps you should take to reduce your chances of being a victim of property crime. First, do not make a conspicuous display of your wealth. Walking around with a lot of gaudy jewelry, flashing large wads of cash, even driving an expensive luxury car (or having it parked in plain site at your house) can make you a target. Second, invest in some protection for your house. Putting bars on windows, installing security cameras and / or electrified parameter wires, getting an intimidating looking dog are all relatively simple steps you can take to discourage would-be criminals from targeting your house. Summing it up, concerns about violent crime are probably largely overblown unless you plan to become involved with a drug cartel. On the other hand, the poverty rate in Mexico does correspond to a significant number of property crimes. However, there are steps you can take to avoid becoming a target."
3. Buying Health Insurance when Moving to Mexico
In our article, 9 Important Tips about Healthcare for Expats in Mexico, expats share advice about public vs private health insurance, keeping Medicare when moving to Mexico, Factura, quality of medical care in Mexico and much more.
4. Cost of Living in Mexico
In a discussion on the Mexico forum about cost of living in Mexico, one expat reported, "There are income requirements to get a resident visa in Mexico. I am not sure what those are at this moment, but $1,300 USD per month per person is probably in the ballpark. And with that kind of money you can live quite well in many parts of Mexico. I am just not sure the Cozumel area is one of them. The tourist enclaves and resort areas are always going to be more expensive than the less frequented cities. And larger cities are going to cost more than smaller ones. I am living in Colima and here you could live quite well on the minimum amount required for a visa; particularly if you have the money to purchase a home instead of renting. Here you can buy a nice size home, say around 1,800 sq ft in a decent (not gated) neighborhood for less than $2 million pesos (just under $100,000 USD). But even if you rent, you can find decent accommodations for $5,000 or $6,000 pesos a month ($250 - $300 USD)." She went on to say, "It is possible to get a decent, late model used car (nothing fancy but serviceable) for $120,000 to $140,000 pesos ($6,000 to $7,000 USD). As for other expenses, we (my wife and I) spend less than $80 USD a week at the grocery store and maybe another $35 or so eating out. We may spend $20 a week on gas. Our electric bill is usually less than $4o per month and phone is about $20. All told, when adding in all the incidentals, we are probably spending about $1,100 to $1,200 USD per month without paying rent or a car payment."
5. What to Bring When Moving to Mexico
When asked what expats wish they had brought and wish they had left behind when moving to Mexico, one answered "I wish I had brought more electronics, books, and computer software. All are easily double or triple the price in the US. This includes computers and pc accessories, cell phones, stereos, tv's, books, and magazines, etc. I also wish I would have brought a dehumidifier - they are impossible to find here but absolutely essential. Quality cosmetics, beauty products, and health products are not available here and what is, is limited or made with locals in mind - for example, products for dark hair and skin tones or health shakes made from a local cactus. Linens here are often not as soft and comfortable as we are used to in the states and Egyptian cotton is impossible to come by. Comfortable furniture - beds, sofas, and chairs are usually hard as rocks here with rough fabrics. What I could have left are most of my designer clothing and high heels - cobblestone streets ruin shoes and humidity eats fine fabrics. It's not uncommon to go to your closet and pull out a shirt with mildew on it after even a week. If you're not too attached, there's no need to bring decor items - the art scene here is great and plenty of international decor shopping and boutiques."
"Because we are on the beach, things of silver or other metals rust. Also art work, if you want to have it for other generations, is difficult to preserve. There are not many things that are not available here, but electronics are expensive, so I would bring computers. (Also they are in the language of your choice)," advised another expat who moved to Manzanillo, Mexico.
"I wish I brought: high quality linens bedding, sheets, towels, etc.; a set of good quality pots and pans, basic set of kitchen gadgets; a TV and DVD player. Wish I left at home: You can find anything in this modern city, however the prices are much higher and the quality is not what we are used to in the USA. Don't weigh yourself down with anything but the essentials or the over the weight limit fees at the airport can be expensive. Don't even think of paying to move your belongings by truck unless your job will cover it. There is still a big risk that it will be stolen, so I left my items in storage in the USA where they remain today," said another expat.
6. Obtaining a Temporary or Permanent Visa before Moving to Mexico
"If you want a temporary or permanent visa you must go to the Mexican Consulate in the US. Usually there is one in your state. In my case there were no Mexican Consulates in my state of Ohio so I went to one of my choice in another state. If you are able to talk to the consulate you will be going to, they will be able to tell you exactly what you need. You will need proof of income for six months to a year. My consulate accepted Social Security's awards letter as proof of income. I was fortunate to talk to a lady at the Consulate who was able to help me first on the phone. When I arrived to the office I had the proper paperwork. Also, once your paperwork is approved in the states, the consulate will stamp your passport for temporary visa. Once you arrive in Mexico you only have 30 days to finish the process. So the process begins in the US and is completed in Mexico for US citizens. I hope that helps." advised one expat.
Another expat commented, "Nowadays consulate of any countries do not communicate via tel. You must visit or take an appointment. Same for the US. Consulates in a foreign country."
7. Best US Banks to Use While Living in Mexico
"To exchange currency, Intercam on the main road in the center of Ajijic gives an excellent rate. CIBanco at Centro Laguna charges around 15 pesos, as I recall, for an ATM withdrawal, whereas HSBC charges closer to 35, still not a whole lot. But your bank may also charge you a fee that is more than that - plus some banks, but not all will charge you a foreign transaction fee of 3%. So verify what your bank charges, and consider changing banks if they're soaking you with fees. Some banks, like Schwab (and they're not the only one) do not charge you anything for an ATM fee, and even reimburse you for the fee that the other bank charges, plus they do not hit you with the 3% foreign transaction fee. Your money goes a bit further if you have an account with these features. Also, credit cards may charge you a 3% foreign transaction fee - some do and some do not, so verify what your cards charge, and look for another card if necessary. Don't let them take advantage of you," recommended one expat.
8. Using a US Brokerage Account While Living in Mexico
In a discussion about using US Brokerage Accounts while living in Mexico one expat commented, "The one restriction that I encountered with the Schwab International account is that I'm not allowed to purchased U.S. mutual funds. However, I am able to purchase ETFs (Exchange Trade Funds) and I'm satisfied with that. I was not holding any mutual funds in my account when I converted to International, so I don't know whether or not they will allow you to keep mutual funds that you already own. I also anticipate that you would encounter similar restrictions if you were to open a Mexican brokerage account. Also, if you have a bank or brokerage account outside of the United States, be absolutely certain that you file the required information forms with the IRS annually. The IRS penalties are severe - $10,000 for each form you failed to file. An address of a friend or relative in the U.S. will not work if the brokerage requests proof of residence, such as a utility bill or lease agreement. However, if you own residential real estate in the U.S. (even if a rental property), it is likely that you can get by on that. My other concern with using a U.S. address when I don't live there, is that some states, California in particular, aggressively look for indications of residency and will attempt to tax you as a resident, based just on the fact that you indicate California as your residence on various documents with banks, brokers, credit cards, DMV, etc. Whether they succeed in taxing you as a resident or not, it can still turn into a major headache."
One soon-to-be expat responded, "That sounds sensible. However Schwab and Etrade both insisted that I must prove my U.S. residence address with a utility bill in my name. Seems that they have established stricter policies than what is in the regulations."
About the Author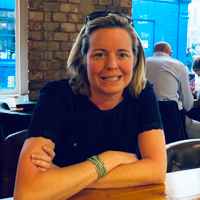 Betsy Burlingame is the Founder and President of Expat Exchange and is one of the Founders of Digital Nomad Exchange. She launched Expat Exchange in 1997 as her Master's thesis project at NYU. Prior to Expat Exchange, Betsy worked at AT&T in International and Mass Market Marketing. She graduated from Ohio Wesleyan University with a BA in International Business and German.
Some of Betsy's articles include 12 Best Places to Live in Portugal, 7 Best Places to Live in Panama and 12 Things to Know Before Moving to the Dominican Republic. Betsy loves to travel and spend time with her family. Connect with Betsy on LinkedIn.
Comments
guest
Why isn't Mazatlán included in the best places to live in Mexico? Thanx
MsAlex
Based on my own experience, I recommend house sitting in Mexico before settling down. Sitting allows you to stay in a "real home", meet the owner's friends and neighbors, and experience what the area would be like to live in—and stay for free. (House sitting is a no-cash exchanged relationship in which the sitter stays for free.) Ten years ago my husband and I house sat in three different towns before we settled down. Each stay taught us what we liked and what we didn't like in each. By house sitting those considering a move to Mexico become "informed consumers". Otherwise you're guessing. And moving is too costly and difficult to not be sure. "Experiential research" as a sitter really helps make good long term decisions. To share that experience, and to serve my fellow English-speaking residents of Mexico who need sitters, I own and run HouseSitMexico.com, a membership website focused exclusively on connecting homeowners in Mexico with house sitters. Readers are welcome to learn more at HouseSitMexico.com/start-here/. Alex The HouseSitMexico Team [email protected]
grapenut
RULE #1 . DO NOT TRAVEL THE COUNTRYSIDE ROADS.. DRUG LORDS ARE LOOKING FOR EXPATS TO KIDNAP/KILL. #2 LIVE IN A LARGE CITY AWAY FROM BEACHES. BEACH TOWN ARE DRUG LORDS PLAY GROUNDS. CANCUN, MATZATLAN, VERA CRUZ, SONORA..# 3. LIVE CLOSE TO US BORDER.. TEXANS COME TO BORDER TOWNS TO SHOP ON WEEKENDS, MORE LAW ENFORCEMENT.SAFER.. #4. BRING YOUR OWN CAR... #5. ENJOY THE GOOD LIFE BY NOT STANDING OUT TOO MUCH... I AM THE ONLY HIPPIE IN JUAREZ; AND EVERYONE KNOWS ME BECAUSE OF HOW I DRESS.; BUSH HAT, TANK TOPS, SHORTS, SANDALS. IVE BEEN CALLED SANTA CLAUSE BECAUSE OF MY WHITE BEARD. CHILDREN LOVE TO SIT ON MY LAP. EVERYONE IN THE MALLS KNOW US AND ARE ALWAYS FRIENDLY.. BUJT BE CAUTIOUS. DONT BROADCAST THAT U R RICH. YOU WILL BECOME A TARGET.. #6 STAY INDOORS AT NIGHT. BECAUSE THE PRES OBRADOR IS A WOOS LIBERAL, CARTELS CONTROL THE HIGHWAYS AND THE NIGHT BECAUSE POLICE FEAR TO BE OUT AT NIGHT.
guest
We would like to know if 300,thousand pesos is a good start for one person in Mexico and could I buy a small house on a acre of land?