15 Things to Know Before You Move to The Bahamas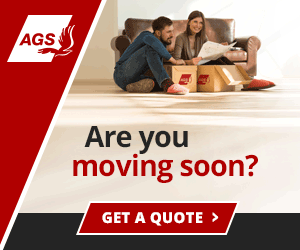 Summary: Expats in The Bahamas share 13 key considerations for anyone planning to move to the Bahamas.
An expat who moved to Nassau, Bahamas said, "When you're moving to the Bahamas, pack everything in plastic boxes to keep the cockroaches away, consider finding a home in a gated community for better security and make sure you have a extra room for your many guests!" Expats in the Bahamas had a lot more to add on the topic of moving to the Bahamas. Here are 15 things to know before moving the Bahamas:
1. Cost of Living in The Bahamas
"[Cost of living is] much, much, much higher. It varies. USD 3,000 per month will get you a decent apartment. USD 7,000 per month will get you a big house," explained another expat.
An expat from Connecticut talked about the cost of housing, "[The cost of housing is] about the same in terms of rent. Of course, in Bahamas everything comes furnished. You won't find that in Connecticut. ELECTRICITY here is ridiculously expensive." "When looking into rentals, ask about the monthly cost of electricity and if the maintenance fee/condo fee is on top of the rent. Electricity can be almost as much as the rent if you are not careful. We have managed to keep our electricity costs quite low by managing how much we use our A/C," warned one expat.
Another expat offered some insight into cost of living in the Bahamas, "Your budget of $5.5k per month will get you a decent place in most areas. So you gotta decide what you want and how it fits with your lifestyle. Also remember almost all landlords will want 1 month's rent in advance, 1 month's rent as security deposit and 1 month's rent for the last month. So you have to put up three months worth of rent before they will sign the lease. Wifi is usually by cable and you need to arrange that. I had to pay $300 security deposit with Cable Bahamas before they would connect me, then they promptly lost it and actually cut me off. That was the first I heard that they had some problems with my account. Luckily I had my receipt and managed to sort it out - took me three visits and two weeks to do it though. It's a culture shock I can tell ya!"
2. Expat Health Insurance in the Bahamas
In our article, 11 Healthcare and Health Insurance Tips for Expats in the Bahamas, we cover quality of medical care in the Bahamas, expat health insurance, emergency care and services, the fact that many expats travel to Florida for surgeries and treatment and much more.
3. What to Bring When Moving to The Bahamas
One expat advised, "[I wish I had] brought in: good broom, more storage boxes, kitchen ustensils. [I wish I had] left home: antique furniture, Lamps, kitchen appliance with european voltage."
"I wish I had brought good towels, linens and kitchen items. I wish I had left at home: Furniture, home decor and electronics." lamented another expat.
"We brought with us clothes, some kitchen ware, linens and a few personal effects to make it feel like home. We bought a gas barbeque once we arrived here. We paid about $1,900 US$ for customs duty on the items we brought over and saved a fair bit by itemizing in detail the pieces in our container. We hired a local mover to clear the goods for us and deal with all the import matters. He charged only $500 including the costs of delivering the pallet to our townhouse," said another expat.
4. How to Decide Where to Live in the Bahamas
If you are moving to New Providence, consider traffic and safety when choosing. [I live in a] Condo. Both houses and condos are usual with expats. We used a real estate agent. We chose the western side of the island, no traffic! But of course it depends where your office is located," said one expat.
"An expat living in Cable Beach described life there saying, "Cable Beach. I love this place. Very very safe. Most places here are gated so even safer, but really there is little risk in Cable Beach area. In fact, most crime in Bahamas is domestic or gang related. Cable Beach is great for grocery shopping, two city markets here and reasonable quality/choice. Public transport is somewhat limited - jitneys are $1.50 no 10 goes to/from Cable Beach. A bit cramped but safe to my experience. Times are sporadic and they stop by 6pm. Taxis are very expensive. Food choice is limited although if you like grouper, lobsters, conch and snapper, you will be fine. Fresh and great quality," described another expat.
"Although I work on the east end of Bay Street, we decided to get a residence in the west end since most expats live out here and the crime is much lower. Most crime and murders are occurring on the east end - particularly near Fox Hill Road, Soldier Road, Carmichael Street area. We are living in a gated community for security reasons. If you were to choose a place to reside on the east end, look for only a gated community (Treasure Cove, Palm Cay, etc) and use extreme caution when you are out at night and which roads you travel on. If you choose the west end, you can get to St. Andrew's school within 30 to 45 minutes and it may be worth the commute time so you have a better quality of life," advised another expat living in the Bahamas.
"Work with a good realtor. Talk to people and look at websites. Look for 'security' first and foremost. Gated community feels safest if you are alone. I live in a gated community with a pool. It's a townhouse style condo and the complex of 20 units is made up almost entirely of expats. I saw a variety of places in the West on a prior visit and gave realtor an idea of what I liked. Recommendation from local contacts was to look out West as traffic from East into town was terrible and job was in town," recommended an expat who moved to Nassau.
"For 5.5K you can do quite well in Treasure Cove and Sandyport. Possibly Palm Cay as well, but I do not really know Palm Cay rates. Palm Cay and Sandyport are both boating communities, with many properties on the canal with boat docks (Sandyport) or a marina (Palm Cay). Palm Cay has a beach club, while Sandyport has numerous tennis courts and pools in the community. Your biggest consideration will likely be whether you want to live east or west. West has many more amenities within a short distance. Sandyport in particular is within 10 - 15 minutes of most of the amenities you would want/need on a daily basis, and has public transit readily available (if you need it)," said another expat.
5. Proximity to Good Schools is a Key Consideration if You Are Moving with Children
"I noticed as well that you tagged into the post from Gypsealove about schools. Please note that the schools she is looking at are on New Providence (Nassau). You may do better to have a separate post about schools on Abaco. Unfortunately, there are no international schools on Abaco, and I am not even sure if there are any private (aka only government) schools there. You may choose to look at home schooling, as government schools here, especially on the out islands, are very basic. Many families from the out islands even send their children to Nassau or Freeport to live with relatives to go to school once they reach about 7th or 8th grade. Keep in mind that the population on Abaco is only about 17,000, so there is a small pool of children for schools," cautioned one expat.
6. Living on Paradise Island May not be Paradise
When a family moving to the Bahamas asked about areas live, one expat warned about traffic concerns for Paradise Island (PI), "People seem to like PI but there is no decent day to day services there. It's geared mainly for the tourists. There's only one bridge on and one bridge off the island, so during peak times you need to queue. My friend used to spend two hours each way to take her children to school. They lived in a lovely three bed with a (small) pool costing $4k. She has now moved to Conchrest in West Bay Street, which is very nice and travel is 20 mins. Also supermarkets etc. nearby."
7. Hurricane-Resistant Housing in The Bahamas
If you're concerned about hurricanes, one expat explained, "Oh, houses and hurricanes. Since Floyd, people have built more carefully. Hurricane ties keep roof and walls together! So wood is fine if sturdily built, it's more important to try to keep above water. So up high, on columns etc."
8. Rental Properties in The Bahamas Typically Come Furnished
"It is very interesting that you found a place that was completely unfurnished. Unfortunately, you have already leased it. Most rental properties are at least partially furnished. If you need to find furnishings, Furniture Plus is a good place to start. There is a Rooms to Go as well, but these are much lower quality. Many people will also purchase from the US and have it shipped over, as there is a lot more choice," said one expat.
9. Mom's Groups in The Bahamas
When a newcomer asked about mom's groups on New Providence Island, one expat recommended, "There are a few groups for Moms with young kids. On Tuesday mornings there is an art class at the New Providence Community Centre (in the west). I'm not sure what ages it goes from and to but our daughter has been going since before she was one and is now just over two. You can call them for more details. There is a book reading for kids at Logos Book Store at the Harbour Bay shopping centre (east) on Wednesday mornings. Music morning at the New Providence Community centre on Thursdays, morning and afternoon. These are really good places to meet other moms and dads and many form up for playdates based on age and area where they live."
10. How to Meet People in The Bahamas
"If you're looking to meet people and you're not a parent then try joining groups where you have an interest, like sports or culture etc. There are not many pure expat groups as such, people tend to just meet for activities, at events and then get together socially once they have established a connection. Volunteering is another way. The Humane Society for instance is a great place to meet people, they have quite a few events and once you are involved you see many of the same people frequently. I'm sure there are lots of other opportunities for volunteering too," suggested one expat.
11. It's Best to Find a Job Before Moving to The Bahamas
"If you have read a few of the past posts on employment, you probably already have the ghist. First, employment has to be obtained before coming to the island. What I mean is, you can't apply for a work permit on your own. Only your future employer can apply for your work permit. It's a grey area about being here and looking for work under a tourist visa, all depends on who processes your paperwork. Work closely with your employer on this one. Medical jobs should be easy to look for. Always a shortage, contact one of the local Doctors that you already have a relationship with and see if they can point you in the right direction for openings. Construction might be an issue. The law states that you can only get a work permit if you can prove no Bahamian can do your job. And, since there is no licensure requirement or standards for construction workers, everyone here is a construction worker. Best bet would be to contact a local construction company that isn't run by a Bahamian and see what they suggest. Or start your own company with a Bahamian majority owner. (That would be a whole different post : ). Hope this is helpful," advised one expat in the Bahamas.
12. Where to Buy Household Items
For basic household goods, linens, kitchen & bath, etc., Kelly's Home Centre is the place to go! If you are already here, you can see if someone will ask the administrators to add you to the Mamma's Marketplace group on Facebook. That is also a good place to pick up household items that others are selling. Good luck and welcome!," suggested an expat in the Bahamas.
13. Professionals Don't Work Long Hours, but they Do Dress Up
"As for work life here, most professionals are not working the long hours that we experience in North America. The office apparel is very business like - it's rare to see casual Fridays. Suits and dresses on women is commonplace," said one expat.
14. Do You Need a Car in The Bahamas?
"We purchased a used vehicle when we got here and I use it for work. My husband uses the #10 bus occasionally but only during daylight hours," said one expat. "Importing cars - remember duty! On a car valued at $10000 or less 'landed' you pay 65%, over 10k its higher. Popular cars here are Toyota, Honda, Hyundai, Ford and Dodge. Following a locals suggestion we imported a used Honda CRV from Japan & we've been delighted with it," explained one expat.
15. Budget for Necessary Off-Island Excursions
Anyone who lives on an Island will tell you, that you will need to get away occasionally. One expat said, "Island fever obviously varies by person and needs, how comfortable you are with a quiet life and lack of variety, but you WILL need to get off island to shop! And Nassau just won't cut it. We've not done our first trip off yet (been here 6 months) but are planning it soon. We've been told most people head to West Palm Beach 2 or 3 times a year for shopping, medical treatment etc. Plus, trips back to wherever home is/was. Flights are looking expensive at the mo, around $500 - $600 return to WPB, I'm sure they were cheaper last time I looked. There are several small airlines/charters who don't show on things like skyscanner, but they are more expensive than the main ones like Bahamas Air. So no, we can't just hop over there any time we like, but there are many wealthy folk here who can. Many have their own planes anyway."
About the Author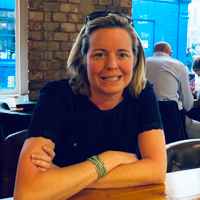 Betsy Burlingame is the Founder and President of Expat Exchange and is one of the Founders of Digital Nomad Exchange. She launched Expat Exchange in 1997 as her Master's thesis project at NYU. Prior to Expat Exchange, Betsy worked at AT&T in International and Mass Market Marketing. She graduated from Ohio Wesleyan University with a BA in International Business and German.
Some of Betsy's articles include 12 Best Places to Live in Portugal, 7 Best Places to Live in Panama and 12 Things to Know Before Moving to the Dominican Republic. Betsy loves to travel and spend time with her family. Connect with Betsy on LinkedIn.
Comments
guest
Are these numbers correct? "SD 3,000 per month will get you a decent apartment. USD 7,000 per month will get you a big house," explained another expat." - three thousand dollars rent for a decent apartment?