11 Healthcare & Health Insurance Tips for Expats in The Bahamas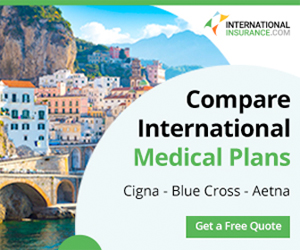 Summary: Expats in The Bahamas share tips and advice about healthcare and health insurance in The Bahamas. Advice about emergency services on smaller islands, flying to Florida for care, ambulance services, prescription medicine and having a baby in the Bahamas.
If you're thinking about moving to The Bahamas, expat health insurance and the proximity to emergency medical care are two things you'll need to take into consideration. In this article, expats living in The Bahamas discuss these topics and more including cost and availability of prescription medicines, flying to Florida for specialist care and having a baby in The Bahamas.
1. Quality of Medical Services in The Bahamas
"As compared to Canada the availability and quality of some health care services [in The Bahamas] is lacking but still adequate. The speed of which they will see you at the clinics and private hospitals is much faster then it is in Canada and for what is missing a quick trip to Florida will provide you with all you need that can not be found in New Providence," explained one expat in The Bahamas.
2. Payment is Expected Upfront at Hospitals in The Bahamas
According to the US Embassy in Nassau, "Medical facilities may accept U.S. health insurance, but will require a deposit up front for non-emergency care. A patient will most likely have to pay the full charge to the hospital, and get reimbursed by the insurance company after returning to the United States."
3. Private Health Insurance for Expats in The Bahamas
"I have found that the health insurance costs is more related to your health history then where you choose to live. Exclusions in new policies are common if you have a history of certain health problems. I have expat insurance as well as international health care insurance and have found them to be adequate in paying for both emergency situations as well as routine costs. The one problem has always been that I must pay for many services on my own first and then have it reimbursed by the health care provider, this can be hard on the cash flow if you don't have the money put aside for an emergency situation," commented one expat in Nassau.
Another expat warned about the high cost of emergency treatment if you do not have health insurance. She said, "Before our health insurance kicked in at work our daughter needed stitches. We initially went to PM [Princess Margaret Hospital] for treatment but after several hours wait a coworker assisted us to a private provider down the street. The cost at PM to be registered was $150. We lost that. The total cost at the private provider was approx $800 not including meds which were about $150. Work health insurance appears pretty good. We have a moderate copay and are accepted most places... even in United States."
4. Emergency Medical Care for Expats in Nassau and the rest of New Providence Island
Expats living in Nassau or elsewhere in New Providence have access to local hospitals and emergency services, but expats living there shared some words of caution about unreliable ambulance services, long wait times and case payment. An expat living near Nassau, Bahamas said, "We live on the west end of the Island which is close to the Lyford Cay Hospital (Private) and the Doctor's Hospital (Private). Both the public hospital and the Doctor's Hospital are in the downtown area and not that far of a drive. "I have used all three of the private clinics and hospitals without any problems and have found the care and service to be more than adequate. I have not used the public hospital. All of them are serviced by an ambulance service as well."
Another expat living on Paradise Island wrote, "Both Princess Margaret (no insurance) and Doctor's [Hospital] (treat people with insurance) are directly across from each other. Emergency services vary depending on your location. Hotels and resorts get a small priority. Personally, I would not rely on them [for ambulance service], rather get to the hospital myself. Quality of care is decent at both. Wait times at PM are extremely long. Expect long delays in service and any medical attention. Doctor's is fairly smooth but don't expect to be treated without insurance or a ton of cash. PM and Doctors are both public. There are many private providers on the island."
5. Emergency Medical Care for Expats on Other Islands in The Bahamas
Expats living on smaller islands should have plans in place for medical emergencies, because medical facilities on smaller islands in The Bahamas are limited or even non-existant. The US Embassy in The Bahamas stated, "Trauma care is especially problematic throughout the archipelago. Transportation to a medical facility can use up valuable time in an emergency. There are no local 'life flight' helicopters typically found in major U.S. metropolitan areas. Medical transport is often via boat, fixed-wing aircraft, or -- if available - U.S. Coast Guard craft. Ambulances on New Providence Island (i.e.: Nassau) are hampered by its endemic traffic congestion, while on many islands ambulances are merely means of transportation to where medical help is available. They may have little or no advanced life support and stabilization equipment."
In a thread on The Bahamas Forum about moving to The Bahamas, someone considering a move to Freeport (on Grand Bahama island) asked about hospitals and medical services there. An expat answered, "If you need hospital services that are not urgent, you would likely need to come to Nassau or go over to FL [Florida], as the hospital on Grand Bahama is much smaller with fewer resources and services. That said, both Nassau and FL are very quick flights."
6. Call "919" in An Emergency
The US Embassy in Nassau noted, "To call an ambulance or rescue squad within The Bahamas, dial "919". (This is the number for all emergencies.)"
7. Many Expats Fly to Florida for Specialist Care
"I have no need to leave the island for health services yet. However most people take the short trip to Florida for any services they can not receive on island," explained one person living in The Bahamas.
"Regardless of [health insurance] coverage, ensure you have the ability to travel to US for any major care needs. Nearest is Miami and Ft. Lauderdale Florida. US care is generally very good and efficient," advised another expat.
"When it comes to medical and dental care, many people from the out islands will come in to Nassau or Freeport for this - or they will go to Florida. Many people from the US will maintain their US health insurance if they can. You will just need to check what is covered and how it is covered. Again, though, lots of people head to Florida for annuals and diagnostics," said an expat in Nassau.
8. Looking for a Doctor in The Bahamas? Ask Your Friends
"Ask around in your community for reliable local providers, especially for kids. We found some incredible providers this way for our children," advised one expat. Additionally, the US Embassy publishes a list of doctors.
9. Cost & Availability of Prescription Medicines in The Bahamas
"Most prescriptions are readily available. I have found for those not commonly at the pharmacies that they will order them for you without a problem. I have a recurring prescription that they order from England and I have been getting it every month at my local pharmacy without any problem. The cost is generally a little higher than it would be in the USA but my prescription coming from England is actually cheaper than what I paid for it in Canada. Prescriptions are needed for all prescribed medicines but are easily obtained at any of the clinics," explained one expat.
"All common prescriptions are available. Pharmacies are in most shopping centers. Prescriptions are mandatory for just about anything and very expensive. Before our insurance kicked in at work our daughter needed stitches. The antibiotics and pain killers were about $150 at the local pharmacy," said another expat.
In a discussion about prescriptions and drug availability in The Bahamas, a newcomer to Freeport wrote, "We are moving from Belize to Grand Bahama next month. I was unable to obtain 1 of 3 prescriptions I need to take, so concerned that I will have the same issue in Freeport. My questions are: 1-Cost compared to US? 2-Availability/Challenge of importing? 3-How tight are pharmacies on having current prescriptions?"
One member of Expat Exchange answered, "Call Lowes Pharmacy they carry almost everything," replied one expat. Another expat added, "This is a tough one. There is no Lowes on Grand Bahama. Grand Bahama's availability will be different from Nassau's. I would contact a pharmacy on Grand Bahama and ask them. There are many meds that are hard to get here, and some people will go to the US and get them there. Only a pharmacy on GB would really know how tough it is to get there. I don't know how they determine how much goes to Nassau and how much to Freeport."
"Greetings and welcome to GBI. I found it best to make a local doctor connection. In the initial consult, bring your medical history or file from a US doctor. Once they see the validity of your prescription needs, they will prescribe local equivalents if that exact drug is not available here. As to cost, I have experienced both way higher and way lower. It depends on the actual drug itself. There are plenty of Pharmacies here. However, it will all be cash up front and then, if you have some sort of expat insurance, you will need to submit and get reimbursed," advised another expat.
10. Covid-19 Entry Requirements for the Bahamas
The Bahamas Ministry of Tourism states: "As of 20 September 2022, the COVID-19 testing requirement for entering The Bahamas has been eliminated. All travellers, regardless of vaccination status, are no longer required to submit to pre-travel COVID-19 testing to enter the country. Please note: COVID-19 testing is no longer required for persons travelling inter-island (domestic) within The Bahamas, regardless of COVID-19 vaccination status (unvaccinated or fully vaccinated)."
11. Having a Baby in The Bahamas
In a discussion about giving birth in The Bahamas, a mom-to-be asked, "I have been trying to find recent information about giving birth in The Bahamas but I don't seem to find anything ... so I thought I would give it a try here and see if people want to share their experience! I am 13 weeks pregnant and my husband and I are likely to move to The Bahamas from January 2016 and I am due Beginning of February 2016. However being pregnant, I want to make sure it's a safe place to give birth or if I should plan to give birth else where. Is there anyone that gave birth at the Doctor's Hospital in Nassau? Also do people actually know if a baby requires a passport if he/she needed urgent care and potential transfer to the USA? So far we were thinking of moving to Nassau. It would be great if other women could share their experience with me as I am a little lost and not sure what to do... Thank you very much in advance."
One member replied, "A lot depends on what your status is now. Citizen of? Father and Mother. Your name sounds French?" The mom-to-be said, "We are both European so I guess our expectation on heath services are quite high ... Though this is my first pregnancy and therefore it's difficult for me to compare."
"Some people go to Florida to give birth, however babies are born in The Bahamas on a daily basis. About Doctor's Hospital, some posters here can inform you better, since I am not on New Providence Island. Just can tell that having health care of giving birth in the US, as foreigner might be pricey. Personally I paid $3,500.00 for some Xrays and a 2 hours visit to the emergency room in Broward hospital. On another occasion my GF had to pay $9,500.00 to heve her tonsels removed. Luckily, my European Insurance paid this back after 4 months. But in the mean time I had to finance it."
"My wife had our first baby in The Bahamas at Doctor's Hospital. It went very well and we were happy with the treatment. You will need private insurance though otherwise the cost will be in the region of $8-$10k for a natural birth and quite a bit more for a caesarian. We have heard that the Princess Margaret Hospital (public hospital) is good for childbirth but it is very busy and you could be sharing a room with up to 10 others. Also they are pretty quick to do a caesarian, about 90% of women give birth that way due to high traffic," said another expat.
An expat mom posted, "I gave birth to both my kids in Nassau Bahamas. For the first, I was living in Nassau. For the second, I was living full time on an out island and travelled in. One of my pregnancies was extremely high risk. The level of care and professionalism I received during both pregnancies was exceptional. I had both my kids in Doctor's Hospital, Nassau. I used and cannot recommend highly enough local Bahamian medical professionals - Dr. Flora Mackay as obstetrician, Dr. Paul Hanna as paediatrician, and Dr. Pablo De Souza as anaesthesiologist. As other posts have noted, a good health insurance policy is important if wanting to avail of Doctor's Hospital. Hope this helps someone out there, in the same position with the same questions. Ultimately, The Bahamas is no different to any other country I have lived in, and they have been many - there is a usual range of professionals that are extremely competent and recommendable, and some that are, according to each persons own experience, less so. I can only speak to my own experience. In my case, I would definitely give birth in The Bahamas again with full confidence, if using the professionals I mentioned. I would have no hesitation in using them all again and would actively seek to do so rather than give birth in any of the other countries in which I have a home and to which I have access. Many of the midwives at Doctor's Hospital are European."
"I agree with Tingum whole heartedly; however, if it is high risk then my physician has always advised it may be best to deliver in the US as opposed to here simply because of the availability of the NICU here. Doctor's Hospital cannot treat neonatal intensive care patients, only the public hospital Princess Margaret can (and I wouldn't recommend that route). With this being said I think it just depends on your specific situation. There are plenty of qualified physicians here - the only issues I have ever encountered were due to lack of equipment," wrote another expat.
About the Author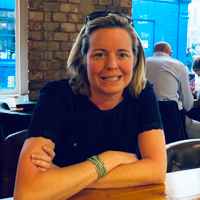 Betsy Burlingame is the Founder and President of Expat Exchange and is one of the Founders of Digital Nomad Exchange. She launched Expat Exchange in 1997 as her Master's thesis project at NYU. Prior to Expat Exchange, Betsy worked at AT&T in International and Mass Market Marketing. She graduated from Ohio Wesleyan University with a BA in International Business and German.
Some of Betsy's articles include 12 Best Places to Live in Portugal, 7 Best Places to Live in Panama and 12 Things to Know Before Moving to the Dominican Republic. Betsy loves to travel and spend time with her family. Connect with Betsy on LinkedIn.
Comments
winterguy
Hello We would be needing oxygen concentrator therapy. Does anyone have info as to whether this is available in Nassau Thank you