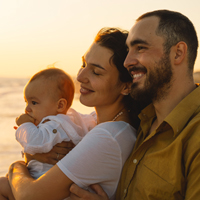 Now Health International
Live Healthier, Live Happier with award winning international health insurance.
GET A QUOTE

Living in Norway Guide
Guide to Living in Norway covering expat life, local culture, finding a home, diversity and more.
Norway Forum
Join our Norway forum to meet other expats and talk about living in Norway.

Contribute
Help other expats and newcomers by answering questions about the challenges and adventures of living in Norway.

Best Places to Live in Norway
If you're planning to settle on the coast, here are the 10 best places to live on the coast in Norway.

134 Expats Talk about Healthcare & Health Insurance in Norway
Expats living in Norway talk about their own experiences with healthcare, hospital visits, emergencies, finding a doctor, buying health insurance in Norway and more.

Cost of Living in Norway
Expats offer insight into the cost of living in Norway.

Moving to Norway Guide
Expats in Norway report a life abroad in a country to which it can be difficult to adapt. However, if you have the right situation and persevere, the natural beauty and hard won quality friendships can be quite rewarding.

Real Estate in Norway
Real estate listings in popular cities and towns in Norway.

Pros & Cons of Living in Norway
Take off your rose-colored glasses and learn what expats have to say about the biggest challenges and the greatest rewards of living in Norway.

Retiring in Norway
Advice for people retiring in Norway.

10 Tips for Living in Norway
Expats in Norway often have a hard time adjusting to life there. Expats share their tips and experiences living in Norway -- from the high taxes and difficulty making friends with locals to the beautiful scenery and outdoor living.