Living in Algeria
Last updated on Jun 04, 2023
Summary: People describe life in Algeria as a mix of traditional and modern. Expats love the country's rich culture, beautiful landscapes, and friendly people. The cost of living for an expat in Algeria is relatively low, with a basic monthly budget of around $1,000 USD. The population of Algeria is estimated to be around 43 million people, with the largest cities being Algiers (the capital), Oran, Constantine, and Annaba. The cons of living in Algeria include the lack of infrastructure and services, the high unemployment rate, and the political instability. Additionally, the country is prone to natural disasters such as earthquakes and floods.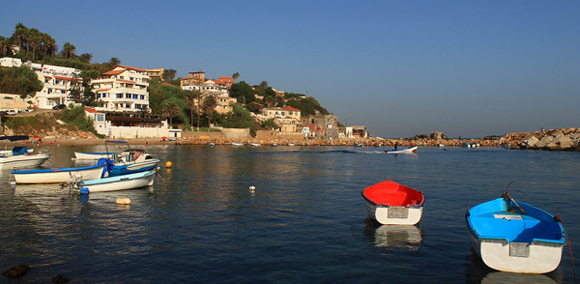 What do I need to know about living in Algeria?
When we asked people what advice they would give someone preparing to move to Algeria, they said:
"I lived in Algeria for 13 years before returning to my home country. Arabic is the language but it's a North African dialect that other Arabic countries do not understand. It's a mixture of French and Arabic. There are no books that can help you with it, but as you live there you will pick some of it up through the locals. English is becoming more spoken with the younger generations," said one expat who made the move to Algeria.
"Before retiring in Algeria, expats should be aware of the country's visa and residency requirements. They should also research the cost of living in Algeria, as well as the availability of healthcare and other services. Additionally, expats should familiarize themselves with the local culture and customs, as well as the language, to ensure a smooth transition. Finally, expats should ensure that they have adequate financial resources to support themselves during their retirement in Algeria," explained one expat living in Algeria.
How do I meet people in Algeria?
When we asked people living in Algeria about club and activities where newcomers can meet others, they responded:
"Expats in Algeria often join clubs and activities such as sports teams, language classes, and cultural events. Expats can also meet people by attending local festivals, visiting cafes and restaurants, and exploring the city. Additionally, many expats join online forums and social media groups to connect with other expats living in Algeria," explained one expat living in Algeria.
What is life like in Algeria?
When we asked people living in Algeria what life is like and how people spend their time, they said:
"Living as an expat or digital nomad in Algeria can be a rewarding experience. The country is rich in culture and history, and the people are friendly and welcoming. Expats and digital nomads can find a variety of activities to enjoy, from exploring the Sahara Desert to visiting the ancient ruins of Timgad. The cost of living is relatively low, making it an attractive destination for those looking to stretch their budget. The country also offers a wide range of accommodation options, from luxury hotels to budget-friendly apartments. Expats and digital nomads can also take advantage of the country's excellent transportation network, making it easy to get around," explained one expat living in Algeria.
Is there a lot of crime in Algeria?
We asked people if there is a lot of crime. They answered:
"Crime is a problem in Algeria, with reports of theft, burglary, and violent crime occurring in some areas. The government has taken steps to combat crime, including increasing police presence in urban areas and introducing tougher penalties for certain offenses. However, the country still faces challenges in terms of organized crime and drug trafficking," remarked one expat living in Algeria.
Is there a lot of diversity? Are people in Algeria accepting of differences?
"Algeria is a diverse country with a population that is composed of many different ethnic and religious groups. People in Algeria are generally accepting of differences and are tolerant of different cultures and beliefs. There is a strong sense of national pride and unity among the people of Algeria, regardless of their differences," explained one expat living in Algeria.
What are the schools in Algeria like?
"at no point in the last year have I come across one lesson that incorporated a teaching resource. The children are not encouraged to explore their surroundings for science, they take no field trips for lessons on nature, the teachers do not use any aids besides a white board. The children are required to take down notes the entire day for all subjects concerned and that is the only way that lessons are taught. There is no interactive or stimulating teaching provided at all. In terms of training and professional development for the teachers, I have counted over thirty incidents where the teacher used incorrect English, ranging from spelling errors and poor sentence construction, to tense errors and misuse of punctuation marks, and thats just in the last month!!! the children for PE play table tennis with no tables, soccer with no goal posts, most of the lessons they run up and down between cones. The school has a sports day with races run on a paved area that spans no more than 20meters in length. The children practise for two or three days before and are not presented with any medals etc for first place. Truth be told, running 20 meters hardly counts as a race to begin with. There are no music lesson provided, and arts and craft lessons have thus far rotated between drawing and colouring in a house, or making a card for the teacher- that's it! The pupils have yet to make anything in the design and technology class. The ICT teacher quit at the end of last year so the form teacher has taken over these lessons, the result is that the pupils have almost no hands on computer based training which is crucial. The french teacher cannot speak more than two words of English which makes for an extremely difficult learning experience for pupils in all grades! the only method of assessment in the last year has been formal written tests. No other method of assessment is employed- observation, oral examinations, stimulated role play, portfolio, assignments, group work, etc. Completely off all the above topics, I would like to further add that the school provides no -speech contests -concerts or recitals -awards ceremonies -year end functions When I approached the school last year regarding why the young pupils were subjected to the same long hours as 16 and 17 year olds, I was told that El-Kalimat had the same hours as all Algerian schools, which was true. I accepted this at the time. However, at the beginning of this schooling year, the Algerian public schools drastically reduced their schooling hours. When I enquired about the hours this year, I was told that they would remain unchanged as El Kalimat was an International School and was unaffected by the Algerian schooling hours. The long hours were necessary to complete a very "burdening" Cambridge syllabus! As you can very clearly see, the administration changes reasons as and when they wish to suit their purposes. The parents have no say in these matters and are not allowed to question any further. The fact that Headmistress Miss Hadi only arrives at school at 11am (at the very earliest) on any given school day could be a contributing factor to the poor manner in which the school operates," remarked one expat living in Bouzzareh with children attending El Kalimat School.
Answer Question & View More Answers
Is the cost of living in Algeria high?
We asked people how much they someone comfortably live on in Algeria, they wrote:
"The cost of living in Algeria varies depending on the city and lifestyle. Generally, basic necessities such as food, transportation, and housing are relatively inexpensive. However, luxury items such as electronics, imported goods, and entertainment can be more expensive. Additionally, the cost of living in Algeria is affected by the exchange rate of the Algerian Dinar to other currencies," remarked one expat who made the move to Algeria.
"The cost of living in Algeria is generally moderately priced and affordable for the majority of citizens. The capital city, Algiers, tends to cost more than the rest of the nation with the cost of living running around 15% higher than the average in the rest of Algeria. The average rent price for a 1-bedroom apartment in Algiers ranges from around $445 - $690 while a 2 bedroom ranges from around $639 - $1,078. The cost of eating dinner at a moderately priced restaurant in Algeria averages around $8.50 per person," remarked one expat living in Algeria.
What type of recreational facilities are in Algeria?
When we asked people living in Algeria about recreational activities, they mentioned:
"In Algeria, residents enjoy a variety of recreational facilities, such as beaches, parks, and sports complexes. The country's Mediterranean coastline provides access to a number of beautiful beaches, while its mountainous terrain offers plenty of opportunities for hiking and camping. Parks are also popular, with many offering playgrounds, picnic areas, and other amenities. Sports complexes are also available, with facilities for basketball, tennis, and other sports. Additionally, there are a number of cultural attractions, such as museums, galleries, and theaters, that provide entertainment and educational opportunities," wrote one expat living in Algeria.
What is the weather like in Algeria?
"The weather in Algeria is generally hot and dry, with mild winters and hot summers. Rainfall is scarce, with most of the country receiving less than 250mm of rain per year. The northern coastal areas are more humid, with temperatures ranging from mild to hot. In the south, temperatures can reach up to 50°C in the summer months," commented one expat who moved to Algeria.
Are there good restaurants in Algeria?
"One of the most popular restaurants in Algeria is La Maison Blanche, located in Algiers. This restaurant serves traditional Algerian cuisine, such as couscous, tajines, and kebabs. The atmosphere is cozy and inviting, and the staff is friendly and attentive. Another popular restaurant is La Casbah, located in Oran. This restaurant specializes in seafood dishes, such as grilled fish, calamari, and shrimp. The restaurant also offers a variety of salads and desserts. Finally, La Table du Sultan, located in Constantine, is a great place to enjoy traditional Algerian cuisine. The restaurant offers a wide selection of dishes, including couscous, tajines, and kebabs. The atmosphere is relaxed and inviting, and the staff is friendly and attentive," wrote one expat living in Algeria.
Where will I buy groceries and do other shopping in Algeria?
"People living in Algeria typically buy groceries and do other shopping at local markets, supermarkets, and convenience stores. Many people also shop online for items such as clothing, electronics, and home goods. Additionally, there are many small, independent shops and boutiques throughout the country that offer unique items," said one expat living in Algeria.
What are the visa & residency requirements in Algeria?
"In order to visit Algeria, foreign nationals are required to obtain a visa from the embassy or consulate of Algeria abroad. The application process for a visa involves submitting the necessary documents, such as a passport, travel itinerary, and proof of financial means, to the diplomatic mission. Additionally, applicants may be required to provide evidence of their intention to return to their country of residence after their stay in Algeria. Individuals who wish to remain in Algeria for longer than three months will need to apply for a residency permit which is valid for a maximum of one year. The application will require providing documentation such as a valid passport, a police record certificate, a medical certificate and proof of funds. They must also provide details of their proposed activity in Algeria, such as working or studying, as well as a copy of their employment contract or school enrollment documents. The application must be accompanied by a fee and sent to the Ministry of Foreigners and Migration in Algeria. Further requirements may be asked for by the Algerian Ministry for consideration. After approval of the residency application, a residence card will be issued," wrote one expat living in Algeria.
Are healthcare and health insurance expensive in Algeria?
"Healthcare and health insurance in Algeria can be expensive, especially for those who are not covered by the government's health insurance system. Private health insurance is available, but it can be costly and may not cover all medical expenses. Additionally, the cost of medical care in Algeria is generally higher than in other countries, making it difficult for many people to access the care they need," commented one expat living in Algeria.
About the Author

Joshua Wood, LPC joined Expat Exchange in 2000 and serves as one of its Co-Presidents. He is also one of the Founders of Digital Nomad Exchange. Prior to Expat Exchange, Joshua worked for NBC Cable (MSNBC and CNBC Primetime). Joshua has a BA from Syracuse and a Master's in Clinical and Counseling Psychology from Fairleigh Dickinson University. Mr. Wood is also a licensed counselor and psychotherapist.
Some of Joshua's articles include Pros and Cons of Living in Portugal, 10 Best Places to Live in Ireland and Pros and Cons of Living in Uruguay. Connect with Joshua on LinkedIn.