Living in Austria
Last updated on Mar 14, 2023
Summary: The approximate population of Austria is 8.9 million people. The largest cities in Austria are Vienna (1.9 million people), Graz (280,000 people), Linz (200,000 people), and Salzburg (150,000 people). Expats love living in Austria for its high quality of life, excellent infrastructure, and beautiful scenery. People describe life in Austria as peaceful, safe, and relaxed. Popular foods in Austria include Wiener Schnitzel, Tafelspitz, Kaiserschmarrn, and Apfelstrudel. The cons of living in Austria include the high cost of living, the language barrier, and the lack of diversity. The average cost of living for an expat is around $2,500 to $3,500 per month, depending on the city and lifestyle. This includes rent, utilities, groceries, transportation, and entertainment.
What do I need to know about living in Austria?
When we asked people what advice they would give someone preparing to move to Austria, they said:
"Expats looking to retire in Austria should research the country's residency requirements and the permits needed to stay in the country for a longer period of time. Expats should consider the cost of living in Austria and investigate the tax system to determine how their retirement savings could be affected. It is also important for expats to brush up on their German language skills, as most of the population speaks German fluently. Obtaining health insurance coverage is also essential for living in Austria. Understanding the local culture and traditions can help expats adjust to life in Austria more easily," remarked one expat living in Austria.
"Try to accept the local way of life and learn the language. This is perhaps the country in the whole world where speaking the local language and imitating local customs makes the difference between being truly "in" and just getting by," wrote one member in Vienna .
How do I meet people in Austria?
When we asked people living in Austria about club and activities where newcomers can meet others, they responded:
"Expats in Austria can join many different clubs and activities to meet people, such as language exchange groups, sports teams, or music and dance classes. Expats can also look for Meetups in their area that may span various topics, from business networking to outdoor activities. Additionally, expats can also attend local festivals or events, take part in university classes or programs, join or start a book club, volunteer in their community, join fitness or meditation groups, or attend seminars or workshops. Expats can enter the vast cultural scene and explore art galleries, theatres, concerts, and operas. By joining clubs and volunteering, expats can make connections with the enthusiastic locals and get to know the culture more deeply," remarked one expat who made the move to Austria.
"Going to discos, opera or joining a hiking club are great ways to meet Austrians," explained one expat living in Vienna , Austria.
What is life like in Austria?
When we asked people living in Austria what life is like and how people spend their time, they said:
"Life for expats and digital nomads in Austria is generally very rewarding. With its bustling cities, stunning countryside and vibrant culture, many expats and digital nomads are drawn towards the alpine nation. The locals are also known to be friendly and welcoming, helping expats to easily integrate into the Austrian culture and lifestyle. The country is also well connected with excellent public transport, making it easy to explore the different cities and regions. Expats and digital nomads will also find plenty to do in Austria with its museums, galleries, festivals and outdoor activities, providing a range of options to suit all interests," wrote a member in Austria.
"Lives evolve around work during the weekdays and relaxation on the weekends, some people are also fans of the Rapid Austria and Wien soccer clubs," commented one expat who made the move to Vienna .
Is there a lot of crime in Austria?
We asked people if there is a lot of crime. They answered:
"Though Austria's reported crime rate is generally low, certain larger cities experience higher rates of crime. In particular, certain forms of property crime, such as pickpocketing, burglaries, and car thefts are more common in Austria than in countries with comparable population sizes. Furthermore, certain types of organized crime, such as human trafficking, illegal drug trade, and counterfeiting, are more prevalent in Austria than in other parts of Europe," said one expat who made the move to Austria.
Is there a lot of diversity? Are people in Austria accepting of differences?
"In Austria, diversity is present across multiple spheres of life such as culture, religion, and language. Austria is home to a variety of religious backgrounds which include Catholic, Protestant, Orthodox and Muslim. There is also an increasing presence of non-religious individuals in Austria. Additionally, Austria is home to a number of languages and Austria's official language is German, although many ethnic minority languages such as Turkish and Serbian are spoken in Austria. In general, the people of Austria are accepting of differences and multiculturalism is seen as part of their identity. Recently, there has been an increase in support for refugee and asylum seeking populations in Austria, with several cities offering programs to aid in their integration into Austrian life," wrote a member in Austria.
"Vienna is as diverse as any large city in Western Europe nowadays is. The people might seem insular in so far as you do not make an attempt to behave as they do and try speaking their language. In general it takes a while to make friends here, but once you make them friendships are not as superficial as they are in the USA, for ex," commented one expat who made the move to Vienna .
What are the schools in Austria like?
"The American International School (AIS) Vienna is one of the top international schools in Austria. Founded in 1965, it is a not-for-profit, independent, coeducational day school that offers a US-style, college-preparatory education for students from pre-Kindergarten through 12th grade. AIS Vienna offers a rigorous blend of both American and International Baccalaureate (IB) curricula, which prepares students for success in international and diverse collegiate environments. The Lingualeo International and Bilingual School in Vienna is another top international school in Austria. The school opened in 2010 and provides a bilingual education in English and German. It offers the Language and Thinking Program (LTP), a unique approach to learning, which focuses on developing the student's critical thinking skills and creativity. The school also provides a full International Baccalaureate program. The Vienna International School (VIS) is another highly respected international school in Austria. Founded in 1964, it is also a not-for-profit, independent day school offering a college-preparatory program for students aged 3 to 18. The school offers a full International Baccalaureate (IB) program, as well as an English-language diploma program. Finally, the Vienna International Bilingual School (VIBS) is one of the top bilingual schools in Austria. Founded in 2007, it is a private, progressive, non-denominational school offering an integrated program, combining both English and German. The program is divided into three sections: the native speaker level, the bilingual level, and the bilingual-plus level. The school promotes collaborative learning, with an emphasis on critical thinking and problem-solving skills," commented one expat when asked about in Austria.
"Start at least six months before the school term to allow for proper registration and testing for placement," remarked one expat living in Vienna with children attending Vienna Christian School.
Is the cost of living in Austria high?
We asked people how much they someone comfortably live on in Austria, they wrote:
"The cost of living in Austria can vary depending on where you live. Generally, living costs such as food, accommodation, transportation and entertainment tend to be higher than in most other European countries. Rent is expensive in Vienna and other large cities in Austria. Groceries are also quite pricey, however it is possible to find deals in discount stores and supermarkets. Utility costs are relatively low, while entertainment costs can add up quickly. In general, you should budget a minimum of 1,000 EUR per month for living expenses in Austria," said one expat who made the move to Austria.
"The cost of living in Austria is relatively high compared to other European countries, but is still lower than most Western countries. Generally, rural areas in Austria have lower living costs than cities and metropolitan areas. In Vienna, the capital, the average rent for a nice 1 bedroom apartment is around 1200 USD per month and for a 2 bedroom apartment it is around 1800 USD per month. Eating dinner at a moderately priced restaurant in Austria will cost around 15-20 USD per person," mentioned one expat inAustria.
What type of recreational facilities are in Austria?
When we asked people living in Austria about recreational activities, they mentioned:
"In Austria, residents enjoy a variety of recreational facilities, such as outdoor activities like skiing, snowboarding, hiking, and mountain biking. There are also many lakes and rivers for swimming, fishing, and boating. For those who prefer indoor activities, there are plenty of museums, galleries, and theaters to explore. Austria also has a vibrant nightlife, with plenty of bars, clubs, and restaurants to choose from. Additionally, there are many parks and gardens throughout the country, providing a great place to relax and enjoy the scenery," wrote one expat living in Austria.
What is the weather like in Austria?
"The weather in Austria is generally mild and temperate. Summers are usually warm and sunny, with temperatures ranging from the mid-60s to the mid-80s Fahrenheit. Winters are cold and snowy, with temperatures ranging from the mid-20s to the mid-30s Fahrenheit. Rainfall is fairly evenly distributed throughout the year, with the most precipitation occurring in the summer months," wrote one expat living in Austria.
Are there good restaurants in Austria?
"One of the most popular restaurants in Austria is the Figlmüller, located in Vienna. It is known for its traditional Viennese cuisine, such as Wiener Schnitzel, and its cozy atmosphere. Another popular restaurant is the Plachutta, also located in Vienna. It is known for its traditional Viennese dishes, such as Tafelspitz, and its warm and inviting atmosphere. The Gasthaus zur Goldenen Ente in Salzburg is also a favorite among locals and tourists alike. It is known for its traditional Austrian dishes, such as Kaiserschmarrn, and its rustic charm. Finally, the Gasthaus zur Linde in Innsbruck is a favorite among locals and tourists alike. It is known for its traditional Tyrolean dishes, such as Käsespätzle, and its cozy atmosphere," said one expat.
Where will I buy groceries and do other shopping in Austria?
"People living in Austria typically buy groceries from supermarkets, local markets, and specialty stores. Other shopping can be done at department stores, boutiques, and online retailers," remarked one expat living in Austria.
What are the visa & residency requirements in Austria?
"In order to visit Austria for any length of time, foreign citizens must obtain a visa from the Austrian Embassy or Austrian Consulate in their home country prior to the trip. The visa application form needs to be completed and submitted along with the applicant's passport and documents such as authentication of purpose of the journey and proof of sufficient funds. Depending on the purpose of the journey, additional documents may be required. To be eligible for residency in Austria, foreign citizens must meet certain requirements and follow a certain set of steps. Depending on their purpose for moving to Austria, individuals may need to complete a residence permit application form, submit proof of international health insurance coverage, provide proof of sufficient financial resources and demonstrate their language proficiency in German. Additionally, they may need to provide different documents and fulfill certain other criteria to be eligible for the Austrian residence permit," commented one expat who moved to Austria.
Are healthcare and health insurance expensive in Austria?
"Healthcare and health insurance in Austria are generally considered to be quite expensive. The cost of health insurance is based on a person's income, and can be quite high for those with higher incomes. Additionally, the cost of medical care in Austria is generally higher than in other countries, and many people find it difficult to afford the necessary treatments. However, the Austrian government does provide some subsidies for those who cannot afford health insurance, and there are also a number of private health insurance companies that offer more affordable plans," mentioned one expat inAustria.
About the Author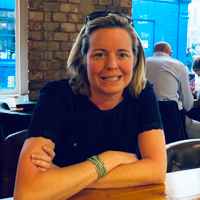 Betsy Burlingame is the Founder and President of Expat Exchange and is one of the Founders of Digital Nomad Exchange. She launched Expat Exchange in 1997 as her Master's thesis project at NYU. Prior to Expat Exchange, Betsy worked at AT&T in International and Mass Market Marketing. She graduated from Ohio Wesleyan University with a BA in International Business and German.
Some of Betsy's articles include 12 Best Places to Live in Portugal, 7 Best Places to Live in Panama and 12 Things to Know Before Moving to the Dominican Republic. Betsy loves to travel and spend time with her family. Connect with Betsy on LinkedIn.